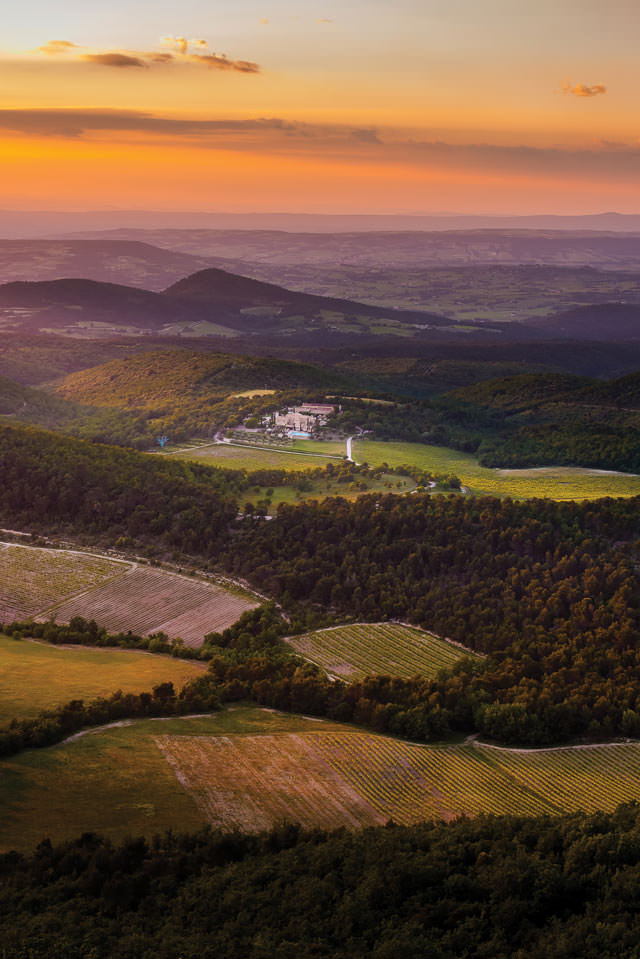 A Week in Provence
Sommelier Michaela Hightower teaches wine classes at Soirée, the event center she owns in Colorado Springs. It's fair to say that her Curious Palate program isn't as intensive as the five-day Chêne Bleu Extreme Wine Experience she and her friend Ana Kress attended in France in June.
"I've never worked harder in wine and I've never enjoyed it more," she says. "The perspective, the experience, the facilities—every part is  presented and executed in exquisite detail."
The Chêne Bleu Extreme Wine Experience takes place at La Verrière, a 500-year-old, 350-acre estate at the foot of Provence's Dentelles de Montmirail mountains. Financiers Nicole and Xavier Rolet bought the property in 1993 and lovingly restored it to a luxury retreat. Since 2006, their 75-acre vineyard, Chêne Bleu (Blue Oak), has produced organic and biodynamic reds (Abélard and Heloise) and whites (Aliot) that have garnered clusters of international awards.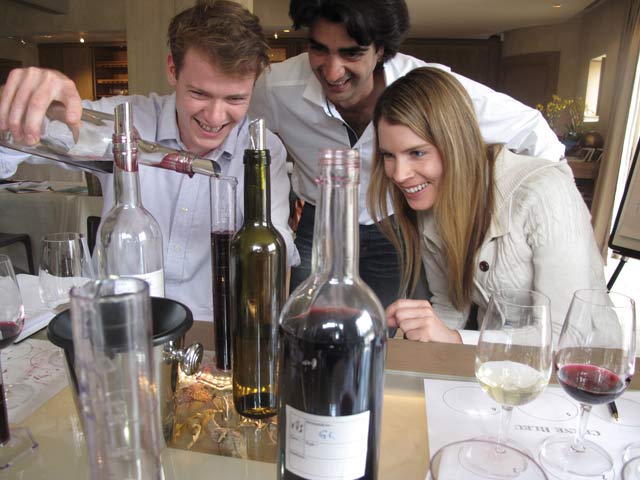 Chêne Bleu's motto—non mihi, non tibi, sed nobis, "not yours, not mine but ours"—expresses the couture winery's collaborative philosophy. This cooperative spirit led Nicole to start Extreme Wine, which she based on the three-level curriculum of the Wine and Spirit Education Trust (WSET). Combining intensive, enriching instruction with fun and friendly tastings, this "luxury boot camp for wine enthusiasts" has earned accolades from oenophiles the world over since it began in 2008.
Hightower says she and Kress were the only Americans—and the only wine professionals—in the group, but "I learned who my partners in wine were around the world. Everyone was extremely self-competitive but incredibly friendly." 
With instruction in English from renowned wine educators such as Clive Barlow, guests learn about all the world's major wine regions, grape types and styles. Attendees become familiar with terroir, participate in hands-on projects in the vineyards, learn about wine law, develop expertise at making their own assemblage and sharpen their skills at purchasing, ordering and pairing, as well as organizing and maintaining a cellar.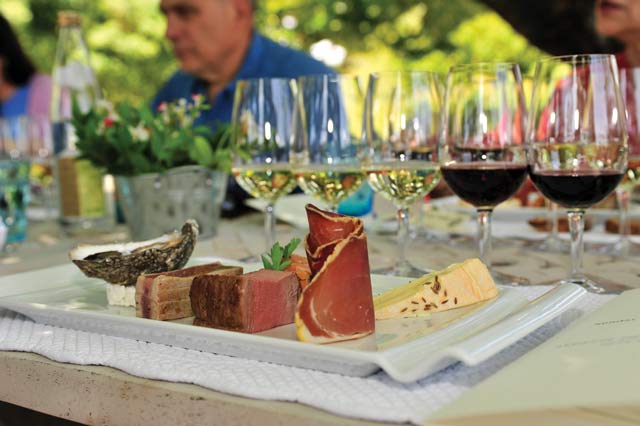 "When people hear that you're going to Provence to learn about wine, they say, 'how nice,' as if it's all eating and drinking," Hightower says. "It's about education and drinking in knowledge. You see the different leaf shapes in the vineyard and taste wines that aren't exported. Class started every day at 9, and even during the breaks and meals after dinner there'd be something going on. You didn't want to miss anything."
"It's not a bacchanal," says Charlotte Yochem, a San Antonio attorney whose honeymoon with Roland Mower began with Extreme Wine. "We went purely for personal enrichment, and I think we drank a total of two glasses of wine a day. The food was exquisite and designed to complement the wine and challenge your palate."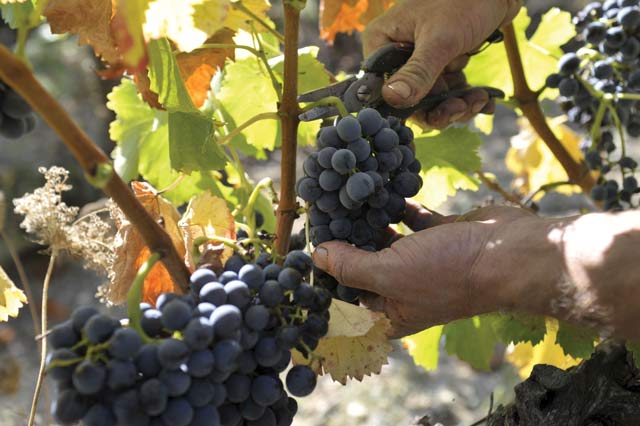 The five-day Experience culminates with a multiple-choice test to earn a globally recognized WSET Award. Chêne Bleu offers WSET Level 2 (for novice and intermediate oenophiles such as Yochem) and the Level 3 "Beyond Extreme" course attended by Hightower in June.   
Yochem, an avid golfer, remembers acing all three parts of the exam. "Heck yeah!" she says, "I didn't go all the way there to lay up!"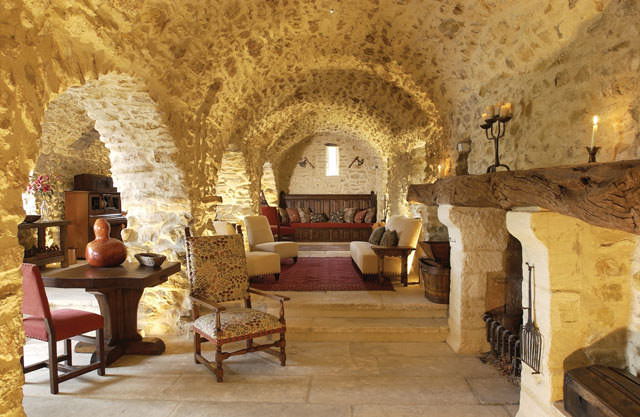 Yochem and Mower stayed in La Verrière's luxuriously restored medieval priory, which can sleep up to 18 people in its seven rooms and suites. Facilities include a cascading swimming pool and outdoor Jacuzzi, tennis court, gym, bocce court, and miles of walking and hiking trails. The vineyards primarily consist of mature Grenache and Syrah, with smaller quantities of traditional white and Rhône varietals.
This year's Extreme Wine Experience takes place September 10-16. It costs roughly $7,500 to $10,000 per person and includes six nights of deluxe room and gourmet board, tuition, certificates, field trips and travel to the train or airport.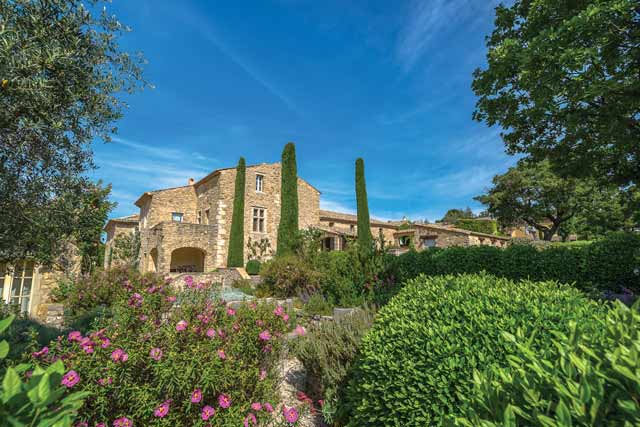 "The magic for me was the total immersion," Hightower recalls. "It's such a sensory experience. To truly experience it on that level is a gift."
Chilling in Chile
A 3-handicap golfer and a scratch winemaker, Patrick Valette runs the 11,000-acre Viña VIK vineyard for Norwegian billionaire/hotelier/art collector Alex Vik, who spared no expense in finding the perfect terroir to grow Cabernet Sauvignon, Carmenère, Syrah, Cabernet Franc and Merlot. He found it in the Millahue Valley, two hours south of Santiago. Viña Vik released its first wine six years ago; VIK 2010 and each of its successors have been off the charts.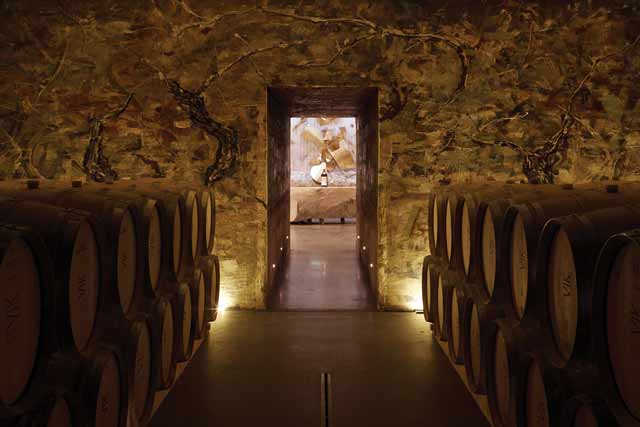 Viña Vik Millahue's lodging is no less grand. Designed by Chilean-born architect Smiljan Radic, the building resembles a futuristic ship with floor-to-ceiling glass walls affording 360-degree views of the vine-covered valleys.
Vik and his wife Carrie commissioned a different artist to design each of the hotel's modernist rooms. The experience of staying there includes a staggering roster of amenities, including a first-class spa (some treatments incorporate VIK grapes); property tours by horseback, truck or mountain bike; private guided tours of the neighboring villages and vineyards; ballooning; gourmet dinners and barbecues; and private tastings of what's become one of South America's top wines. Rates start at $750 per night. vinavik.com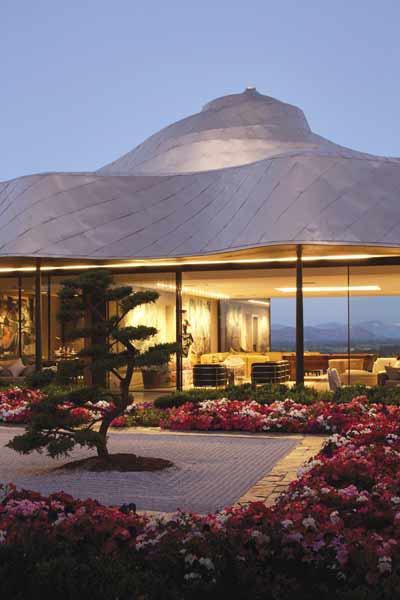 ALSO SEE: Spirited Away: A side-by-side chart of bourbon, gin, rum, scotch, tequila, vodka and whiskey
---
This article appears in the August 2016 issue of Colorado AvidGolfer. Subscribe today!
Browse the stories and features below to get a glimpse into the good life from our August 2016 issue:
Craig Stadler: Living Large in Evergreen
The High-Country High Life: 5 Colorado Resort Destinations
Carving a Niche: 10 of the Best in Denver Steakhouses
Local Customs at Carbon Putters
Spirited Away: A side-by-side chart of bourbon, gin, rum, scotch, tequila, vodka and whiskey
Driving for Dough: Luxury Autos
Private Jets are Time Machines
Gear Plus: Simulators, Luxury Carts, Watches, Technology and more
Colorado AvidGolfer is the state's leading resource for golf and the lifestyle that surrounds it, publishing eight issues annually and proudly delivering daily content via coloradoavidgolfer.com. Follow us on Twitter, Facebook and Instagram.