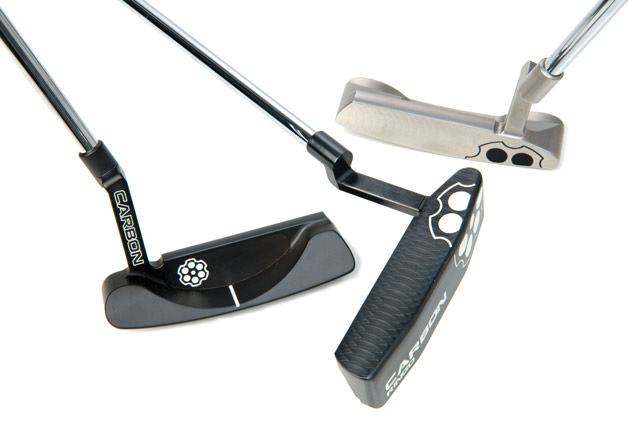 Golf's a game of opposites. Hit down on the ball to get it up; swing easier to hit it further. Maybe this explains why a putter designed and manufactured by a small, family-owned Colorado company finished at the very top of MyGolfSpy.com's list as "Most Wanted Blade Putter," beating out heavily marketed models from TaylorMade, PING, Nike, Odyssey and, yes, Scotty Cameron. Rigorous scientific testing involving putts made from five, 10 and 20 feet revealed players using Carbon Putters' Ringo 1/4 model could expect to drop 1.86 strokes per round, a half-stroke more than any other competitor.
Carbon's business changed overnight. "We had to invest in another two CNC milling machines, and work around the clock to keep up with the orders," says CFO Terri Kurtenbach, who with her sons, James, Dan and Dave (all of whom played competitive collegiate golf) started the company two years ago. Not only has Carbon kept up with demand without having to outsource or offshore the manufacturing, it has done so while sustaining the quality of the putters and meeting the demands of a discriminating clientele.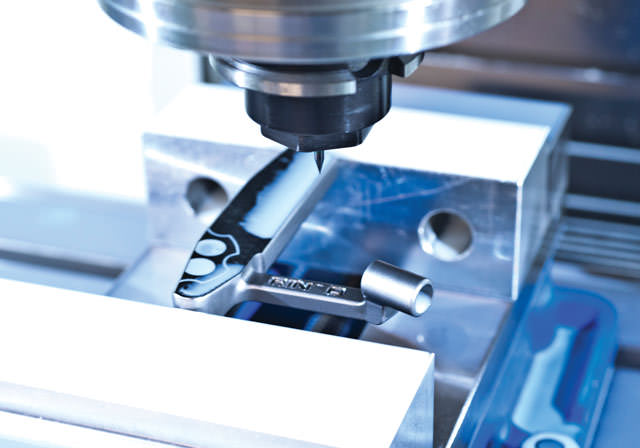 "They'll do whatever you want—weight, loft, lie, shaft length, grip, sightlines, personalization—to make you happy," says 2000 Colorado Open winner Scott Petersen, who has also won on the Canadian and Nationwide tours. "Their putters have great feel. They're Anser-style, which I like, and I've gotten used to the topline, which is a bit thicker than I'm used to. I've had them make me two: a heavier one for fast greens; and a lighter one for slow ones."
Carbon's heritage of customization has served it well. The company has its roots in putterlounge.com and regripit.com, successful sites specializing respectively in refinishing and regripping existing putters. James, a former member of the Colorado State golf team who roomed with future PGA Tour player Martin Laird, started both businesses in 2009, when "ghosting" putters with a white finish was all the rage. The Putter Lounge catalog now lists nine finishes, ranging from black oxide to whiskey, with variations (silk, satin, matte) available, depending on the putter's material.
"People who don't put head covers on their putters get dings we call 'bag chatter,'" says Dan, describing a typical customer. "But lots of people just want to change color or personalize it."
The quality of the refinishing often surpasses that of the original manufacturer, as Aurora-based golfer Eddie Carr discovered. An expensive, disappointing OEM experience with his refinished Scotty Cameron Studio Design 2 led him to the Putter Lounge. "They did it in Indigo two years ago and it still looks brand new," he says, its glistening blue highlights bearing him out.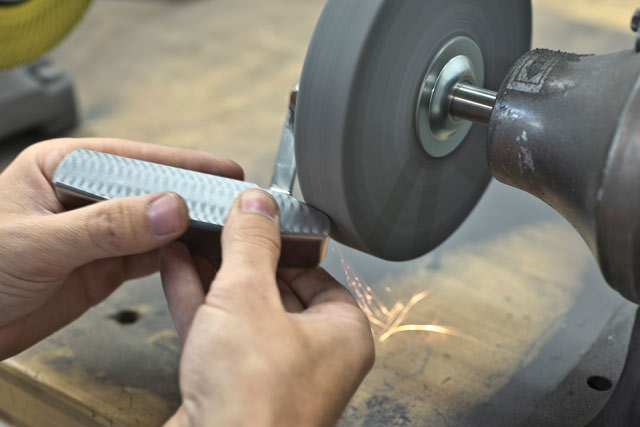 Among its own models, Carbon only currently customizes finishes on the award-winning Ringo ¼. The Carbon Putter website features a computer-aided-design (CAD) tool to aid in everything from top-line flange alignment to bumper and sole engraving to face mill depth. Should you want, say, your family crest on the sole or cavity, just ask. Customization can potentially double the base price of $340, making it something of a luxury.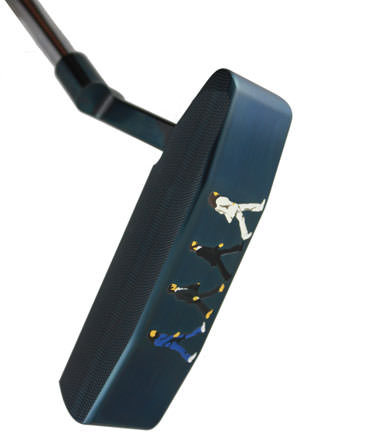 All Carbon putters are one-piece milled and heel-toe weighted. The carbon-steel alloy used on the majority of the models gives the company its name and the putters their great sound and feel. The names of current and upcoming models—Ringo, The Kid, Holliday, Cassidy—come from gunslingers. (The Ringo ¼ has a ¼-inch-long neck.) The putter heads weigh 370 grams.
Petersen heard about Carbon from fellow professional Derek Fribbs and continues to spread the word at tournaments and among members of Black Bear and Blackstone, his home courses. The price may seem high, but consider: In a game of opposites, most players don't think twice about paying $400 for the newest driver, even though they'll only hit it 14 times a round. You putt at least twice as frequently, and with one of these babies, it'll be for dough and for show.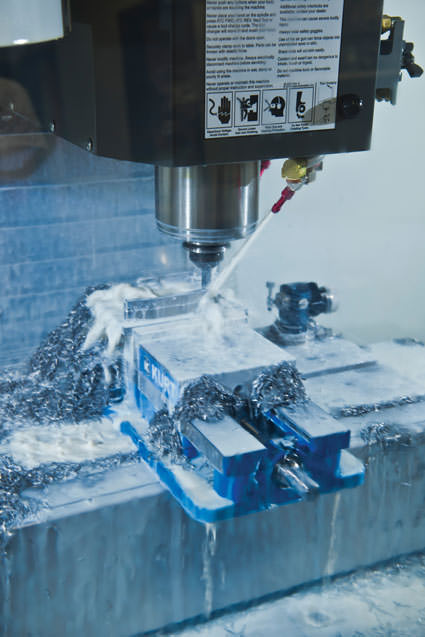 Visit carbonputters.com or the Carbon Putter facility at 7342 S. Alton Way #7E, Centennial; 303-323-8739.
ALSO SEE: Carbon Putters: A Colorado Family Affair
---
This article appears in the August 2016 issue of Colorado AvidGolfer. Subscribe today!
Browse the stories and features below to get a glimpse into the good life from our August 2016 issue:
Craig Stadler: Living Large in Evergreen
The High-Country High Life: 5 Colorado Resort Destinations
Carving a Niche: 10 of the Best in Denver Steakhouses
Local Customs at Carbon Putters
Spirited Away: A side-by-side chart of bourbon, gin, rum, scotch, tequila, vodka and whiskey
Driving for Dough: Luxury Autos
Private Jets are Time Machines
Gear Plus: Simulators, Luxury Carts, Watches, Technology and more
Colorado AvidGolfer is the state's leading resource for golf and the lifestyle that surrounds it, publishing eight issues annually and proudly delivering daily content via coloradoavidgolfer.com. Follow us on Twitter, Facebook and Instagram.