Colorado AvidGolfer
6143 S. Willow Drive, #406
Greenwood Village, CO 80111
Phone: 720-493-1729
Staff
Allen J. Walters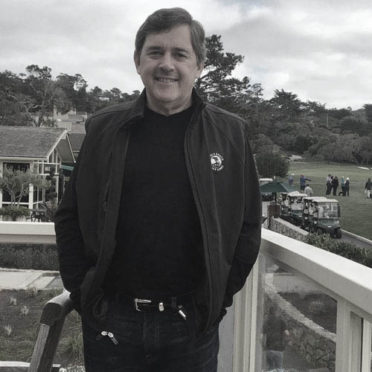 President, Group Publisher & Partner
A 43-year media-industry veteran, Allen runs all aspects of the business side of Colorado AvidGolfer. Before joining Colorado AvidGolfer as publisher in June 2002, he was the vice president of advertising at The Denver Post and the Denver Newspaper Agency. In addition to the Post, he has held advertising management positions with The Idaho Statesman and The Santa Fe New Mexican. For his contribution to the game of golf in Colorado, Allen has received the Colorado PGA Section's 2008 Todd Phipers Media Award and 2018 President's Award, as well as the 2012 Colorado Open Golf Foundation's Robert M. Kirchner Award. A past chair of Colorado Open Golf Foundation Board, he currently serves as its governance chair. He has also served on the Better Business Bureau, Downtown Denver Partnership and Juvenile Diabetes Research Foundation boards. A native of Stockton, California, Allen moved to Colorado in August of 1988. He and Nancy, his lovely wife of 36 years, have raised two amazing children, Erica and Jason. In his spare time, Allen enjoys playing golf and tennis, dining out, drinking big Cabs, traveling and spending time with family and friends. 720-493-1729 ext. 17 [email protected]
Chris Phillips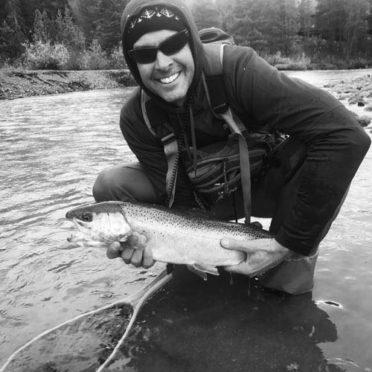 Associate Publisher & Partner
A CU football nut, avid fly fisherman, big skier, heavy latte drinker and Colorado native, Chris is a savvy 17-year media-industry veteran. Bringing years of experience, creativity and high execution to the table, Chris is responsible for the sales, marketing, and digital development of Colorado AvidGolfer. He takes great pride in helping drive company revenue, elevating brand position and increasing overall profitability. Throughout his time at Colorado AvidGolfer and SKI Magazine, Chris has worked with top brands including Troon Golf, Vail Resorts, Michelob Ultra, Go Pro, Red Bull, Oakley, Bentley, AT&T, Jack Daniels and more. When Chris isn't blowing up cinnamon rolls in the office microwave, singing Samples tunes in his office and or spearheading major company initiatives, you can find him indulging in the state's finest craft beer scene, secretly pretending he was on the creative side of the house and spending time with his awesome wife Holly, their amazing kids, Walker and Lainey; and their quirky Bernadoodle, Ollie. 720-493-1729 ext. 12 [email protected]
Jon Rizzi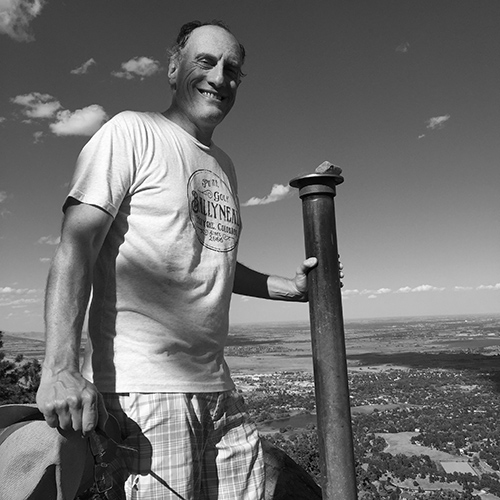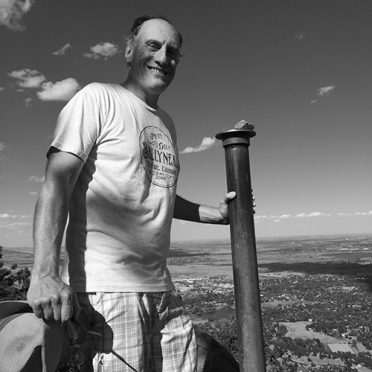 Founding Editor
Jon Rizzi's editorial career includes appearances on the mastheads of such national magazines as Esquire, New York Woman, Town & Country and ESPN: The Magazine. In 1998, he moved to Boulder, Colorado, to become one of the founding editors of American Express Publishing's Travel & Leisure Golf, and in 2002 began an 18-year run as the original editor of Colorado AvidGolfer. After leaving in April 2020, he became the executive director of the Colorado Golf Hall of Fame, a title he continued to hold even after returning to the editor's chair at Colorado AvidGolfer in 2021. A cum laude graduate of Vassar College in Poughkeepsie, NY, he has written or edited more than a dozen books, and his byline has appeared in numerous print and digital publications. He has twice won the Colorado PGA's Todd Phipers Media Award and the Colorado Open Golf Foundation's Ralph Moore Journalism Award. He has also received the Colorado Golf Association's Dave Nelson Journalism Award and the Colorado Open Golf Foundation's coveted Robert Kirchner Award. A bogey golfer, he never confuses avid with able, viewing the sport more in terms of pleasure than performance. When they're not traveling the world, he and his wife Jo Anne live in Denver with their turtle, Eddy. [email protected]
Cindy Palmer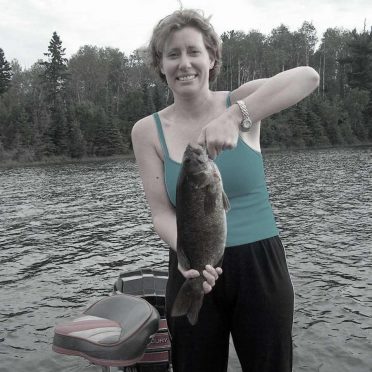 Business & Operations Manager
Born and raised in Indiana and a graduate from IU, Cindy left the Hoosier state in 1995 to venture west and plant roots in Colorado. She began her career in the non-profit healthcare field working with high-risk children, and families with lesser means, both in Indiana and Colorado. She switched gears in 2006 into the media industry and has never looked back. Serving as the Operations and Business Manager for over a decade, if she doesn't know the answer chances are no one will.
Volunteering at animal shelters is her passion along with fishing, hiking, music, gardening and cooking. Included in her family are her two grown sons, Tyler and Mason, her stepdaughter Laura, son-in-law Tom and her two grandsons Braxton and Emmett. In addition, she currently acts as the pack leader for Django, Crizzly, Roxy, and Getter… all rescues from various shelters. 720-493-1729 ext. 10 [email protected]
Jani Duncan Smith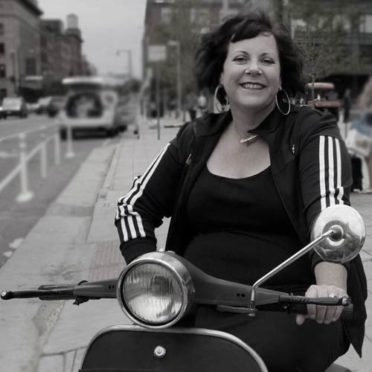 Creative Director
A graduate of Cottey College and Kansas City Art Institute, Jani is a wizard of print and digital design who enjoys all aspects of the creative process and the challenge of tight deadlines and budgets. Known to have several teenage crushes on typefaces, she loves to bring together space, color, copy and beautiful photos, and this unique talent has some believing she may be a Tetris master. When she's not tweaking layouts, Jani is wife to Steve, mom to Ian and Nigel, and favorite human to Desmond Dekker, her standard poodle. She loves tasty beverages, reading, culinary arts, needlepoint and vintage Italian motor scooters. 720-493-1729 [email protected]
Chelsea Oglesby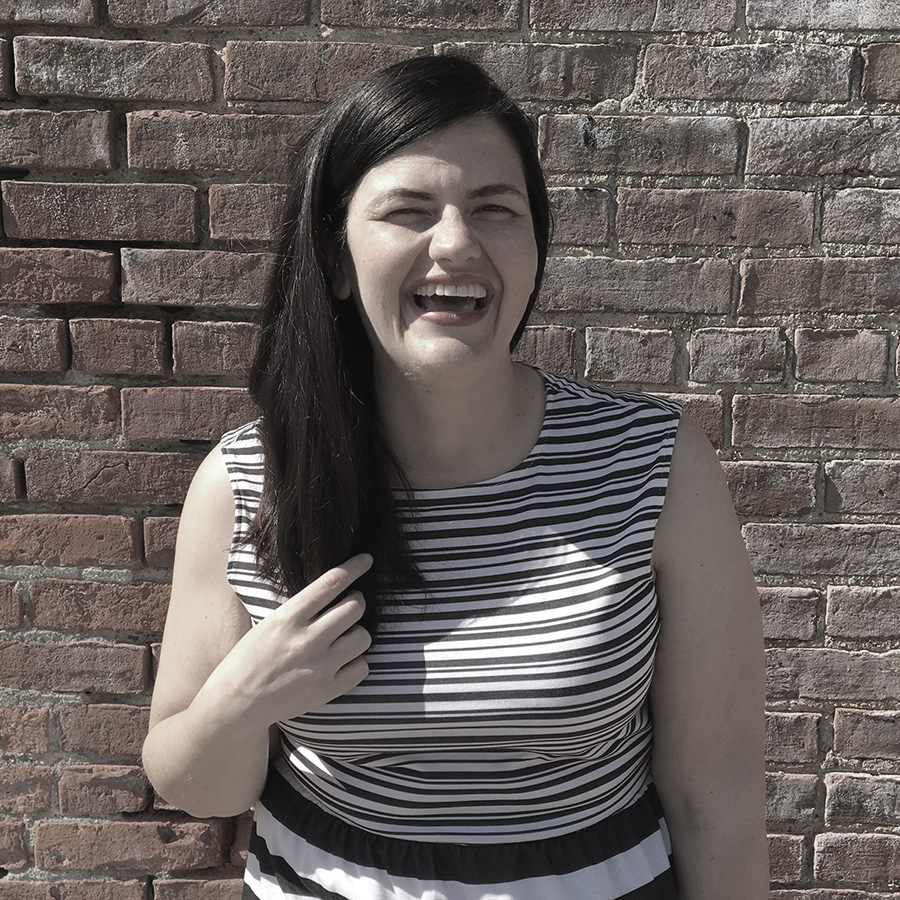 Art Director
Chelsea hit a hole in one after first working as a design intern at Colorado AvidGolfer in 2015, then becoming CAG's Art Director in 2019. A connoisseur of typography and bright colors, Chelsea brings a clean, fresh design aesthetic to her role at the magazine. As Art Director, she curates the overall look of Colorado AvidGolfer through layouts that weave photos and stories together. Chelsea began her career in elementary education (receiving a B.A. from the University of Colorado Denver) and worked for over three years in the public school system. With a desire to shift to the creative field, she boldly switched paths and earned a B.A. in Graphic Design from the Art Institute of Colorado. Since then, she has completed work in logo design, product branding and promotional materials for a variety of companies and organizations. In her free time, Chelsea enjoys pilates, laughing, reading and rollerblading with her wife Heather in Wash Park. She is also a proud member of the Hufflepuff House. 720-493-1729 [email protected]
Mike Carver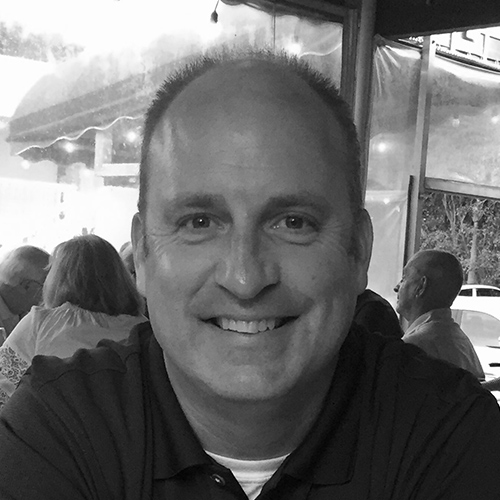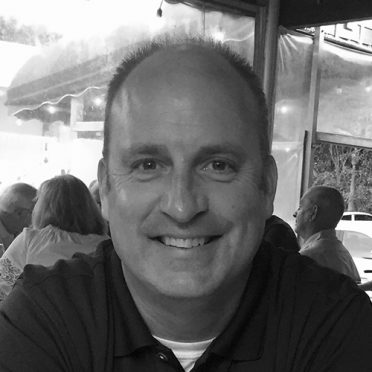 Golf Passport, Special Events & Circulation Manager
Mike has always been involved in sports, sales and marketing. Initially drawn to broadcasting, he began his career working in minor-league baseball in front offices and calling radio play-by-play for baseball, as well as college basketball and football. After six seasons of limited meal money, pulling tarps and long bus rides, he put his marketing skills to work for 15 years at Anheuser-Busch and Staples Promotional Products. In his off-the-clock time, Mike enjoys watching his kids play sports, coaching, contributing to youth sports programs and maintaining his front yard to resemble a fairway at Augusta National. He and his wife, two kids and dog live in Castle Rock. 720-493-1729 ext. 15 [email protected]
Lori Perry

VP of Sales and Marketing—AvidLifestyle & Colorado AvidGolfer
Having over 35 years of award-winning marketing and business development leadership experience, Lori has aggressively accelerated revenue streams for a multitude of businesses. Lori's successes in the ad/media industries, business ownerships of two businesses (an 8,000 ft Bridal Store and a partnership in a Power-sports business), coupled with 2 degrees – Sales and Marketing  and Accounting have allowed Lori to give the highest client care. A native of Minnesota and avid horsewoman Lori has ridden, rodeoed, competed at a National level in reining and shown horses professionally her entire life. Lori enjoys taking care of her mom and 3 beautiful Blue-eyed Australian shepherds – one miniature Cheyenne and two toys Dakota and Willow and a Parti Yorkie Mercedes. Lori enjoys horseback riding, traveling, dining out (The best thing she makes for dinner is reservations!) and her work. 
720-493-1729
[email protected]
Internship Opportunities
Interested in an internship? Let us know! Spring/Summer Internship Opportunity!
Colorado AvidGolfer is looking for 1-2 marketing/event interns for the summer to help with the Golf Passport coordination, tournament and event management, and marketing promotions. College credit available. Please include a resume/CV and schedule availability. Applications are currently being accepted! 720-493-1729
[email protected]