Colorado AvidGolfer
7200 South Alton Way, Suite A-180 Centennial, CO 80112 Phone: 720-493-1729 Fax: 720-482-0784 [email protected]
Staff
Allen J. Walters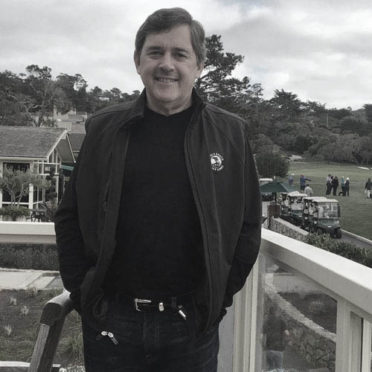 President, Group Publisher & Partner
A 43-year media-industry veteran, Allen runs all aspects of the business side of Colorado AvidGolfer. Before joining Colorado AvidGolfer as publisher in June 2002, he was the vice president of advertising at The Denver Post and the Denver Newspaper Agency. In addition to the Post, he has held advertising management positions with The Idaho Statesman and The Santa Fe New Mexican. For his contribution to the game of golf in Colorado, Allen has received the Colorado PGA Section's 2008 Todd Phipers Media Award and 2018 President's Award, as well as the 2012 Colorado Open Golf Foundation's Robert M. Kirchner Award. A past chair of Colorado Open Golf Foundation Board, he currently serves as its governance chair. He has also served on the Better Business Bureau, Downtown Denver Partnership and Juvenile Diabetes Research Foundation boards. A native of Stockton, California, Allen moved to Colorado in August of 1988. He and Nancy, his lovely wife of 36 years, have raised two amazing children, Erica and Jason. In his spare time, Allen enjoys playing golf and tennis, dining out, drinking big Cabs, traveling and spending time with family and friends.
720-493-1729 ext. 17 [email protected]
Chris Phillips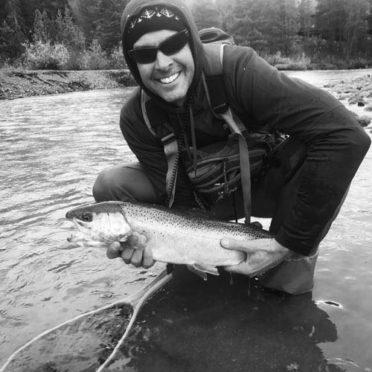 Associate Publisher/Partner
A CU football nut, avid fly fisherman, big skier, heavy latte drinker and Colorado native, Chris is a savvy 17-year media-industry veteran. Bringing years of experience, creativity and high execution to the table, Chris is responsible for the sales, marketing, and digital development of Colorado AvidGolfer. He takes great pride in helping drive company revenue, elevating brand position and increasing overall profitability. Throughout his time at Colorado AvidGolfer and SKI Magazine, Chris has worked with top brands including Troon Golf, Vail Resorts, Michelob Ultra, Go Pro, Red Bull, Oakley, Bentley, AT&T, Jack Daniels and more. When Chris isn't blowing up cinnamon rolls in the office microwave, singing Samples tunes in his office and or spearheading major company initiatives, you can find him indulging in the state's finest craft beer scene, secretly pretending he was on the creative side of the house and spending time with his awesome wife Holly, their amazing kids, Walker and Lainey; and their quirky Bernadoodle, Ollie. 720-493-1729 ext. 12 [email protected]
Anthony Cotton

Editor
More than a decade after being part of what he considers the best year of a multifaceted journalism career–covering all four major championships and the Ryder Cup in Ireland–Anthony has returned to golf. While his scores haven't improved through the years, he's certain that his acumen for the game has. Anthony comes to Colorado AvidGolfer after serving as a staff writer and national correspondent for Sports Illustrated, The Washington Post and The Denver Post. He's also tried his hand in radio, working as a producer at Colorado Public Radio. In his spare time, when he's not gouging out divots at a local course, Anthony is an enthusiastic follower of all things family…and baseball. 720-493-1729 ext. 14 [email protected]
Cindy Palmer
Business & Operations Manager
720-493-1729 ext. 10 [email protected]
Melissa Holmberg
Golf Passport, Special Events & Circulation Manager
Like a juggler atop a unicycle, Melissa deftly manages the planning and execution for all Colorado AvidGolfer events, The Golf Passport and magazine circulation. Melissa may have learned to multitask as the senior account manager at Sander Marketing, where she oversaw the marketing and promotions of both Water World and Adventure Golf and Raceway, but she first perfected her balancing skills while pursuing her passion for gymnastics. She coached, choreographed and consulted for more than 20 years, with 14 of them spent as head gymnastics coach at Cherry Creek High School. She also served two terms on CHSAA's State Advisory board for gymnastics and has assisted in spearheading several policies in Colorado to help advance the sport. In her "spare" time Melissa loves to scrapbook and spend time with her husband and two kids—one of whom is a budding gymnast and a Girl Scout, with her mom as troop leader. 720-493-1729 ext. 15 [email protected]
Jani Duncan Smith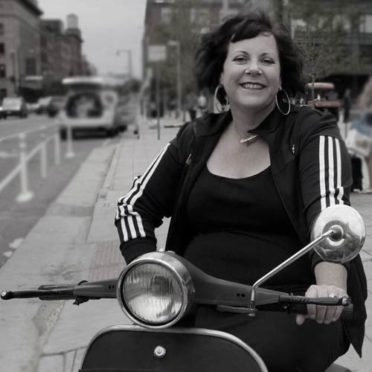 Creative Director
A graduate of Cottey College and Kansas City Art Institute, Jani is a wizard of print and digital design who enjoys all aspects of the creative process and the challenge of tight deadlines and budgets. Known to have several teenage crushes on typefaces, she loves to bring together space, color, copy and beautiful photos, and this unique talent has some believing she may be a Tetris master. When she's not tweaking layouts, Jani is wife to Steve, mom to Ian and Nigel, and favorite human to Desmond Dekker, her standard poodle. She loves tasty beverages, reading, culinary arts, needlepoint and vintage Italian motor scooters. 720-493-1729 ext. 13 [email protected]
Chelsea Oglesby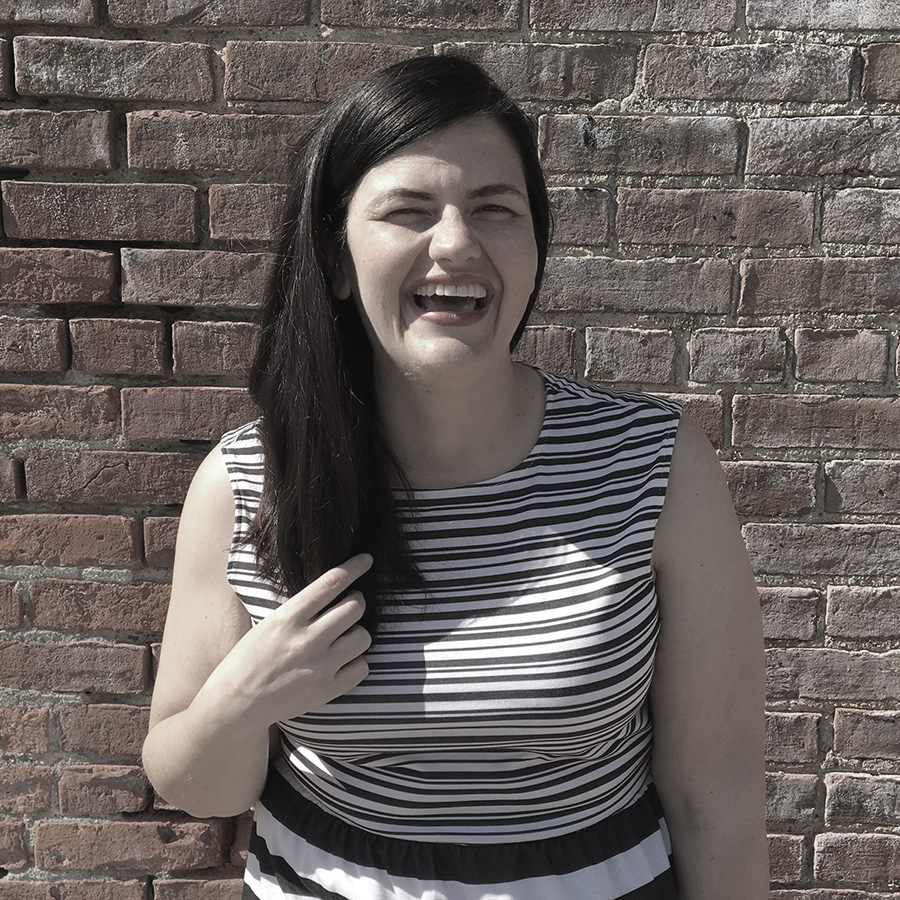 Art Director
Chelsea hit a hole in one after first working as a design intern at Colorado AvidGolfer in 2015, then becoming CAG's Art Director in 2019. A connoisseur of typography and bright colors, Chelsea brings a clean, fresh design aesthetic to her role at the magazine. As Art Director, she curates the overall look of Colorado AvidGolfer through layouts that weave photos and stories together. Chelsea began her career in elementary education (receiving a B.A. from the University of Colorado Denver) and worked for over three years in the public school system. With a desire to shift to the creative field, she boldly switched paths and earned a B.A. in Graphic Design from the Art Institute of Colorado. Since then, she has completed work in logo design, product branding and promotional materials for a variety of companies and organizations. In her free time, Chelsea enjoys pilates, laughing, reading and rollerblading with her wife Heather in Wash Park. She is also a proud member of the Hufflepuff House. 720-493-1729 ext. 19 [email protected]
Mike Carver
Senior Sales Director
720-493-1729 ext. 16 [email protected]
Craig Hitchcock
Senior Sales Director
Ben Champion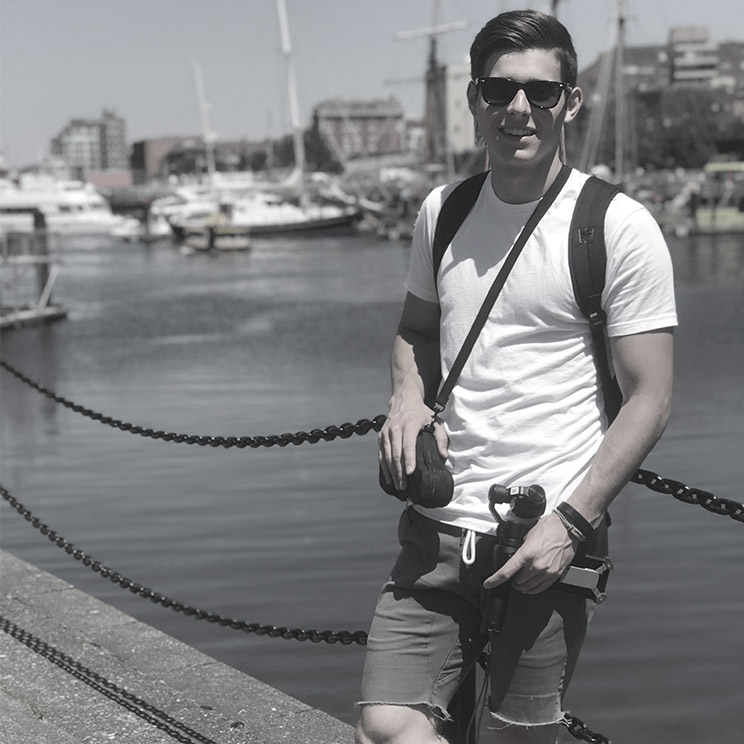 Digital Specialist and Content Manager
Fueled by Chipotle and Spotify's Discover Weekly, Ben handles the digital side of Colorado AvidGolfer. This includes managing the CAG website, the weekly newsletter, and all social media channels. As a fan of the game—and an active participant—creating digital content for Colorado AvidGolfer is truly a rewarding role. The things that are most important to him in life are time with friends and family, staying active, and striving to create "art." (Any Seth Godin fans in the room?) Ben is a graduate of the University of Colorado–Denver, with a B.A. in Marketing. Before joining the team, he owned and operated a personal training studio. He is also the author and app developer of "Finding Better." 720-493-1729 ext. 20 [email protected]
Internship Opportunities
Interested in an internship? Let us know! Spring/Summer Internship Opportunity!
Colorado AvidGolfer is looking for 1-2 marketing/event interns for the summer to help with the Golf Passport coordination, tournament and event management, and marketing promotions. College credit available. Please include a resume/CV and schedule availability. Applications are currently being accepted!
720-493-1729 in[email protected]