As the Stanley Cup Finals begin, Denver's Mark Hubbard shows his hometown pride.
By Jon Rizzi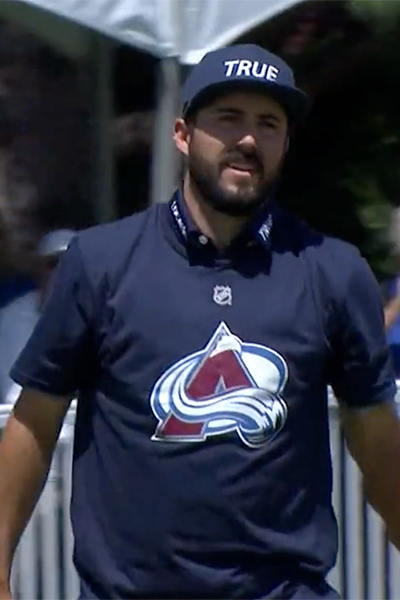 We at Colorado AvidGolfer couldn't be happier for the Colorado Avalanche. Unless you've been too engrossed watching LIV Golf on your iPad, you'd know why. Tonight, for the first time since 2001, the Avs will be competing in the Stanley Cup Finals. Tonight they'll face-off versus the two-time defending champions from that hotbed of hockey, Tampa Bay.
To reach the finals for the first time in 21 years, the Avs steamrolled the Edmonton Oilers—who are from a real hotbed of hockey called Canada. Canadians love hockey but their teams haven't loved them back in a while. A Canadian team hasn't won—or even competed in— the Stanley Cup finals since the Avalanche were the Quebec Nordiques.
The Nordiques moved to Colorado and became the Avalanche in 1995.  Within a year the team won the Stanley Cup, which didn't sit too well in the Canadian homeland.
The Avs won the Cup again in 2001 and were the reigning Stanley Cup champions when Colorado AvidGolfer went into business in 2002. Their reign lasted until May 31 of that year, when the hated Red Wings shut them out and then took the Cup back to Detroit.
The Avs didn't sniff the Stanley Cup finals again until now, two decades later. They're taking a long, deep whiff, and everyone's enjoying it.
That includes professional golfer Mark Hubbard. Hubbs, a Denver native, was an impressionable 12 years old when the Avs won the Cup 21 years ago. So, upon finding himself in Toronto for the RBC Canadian Open when his team had just KO'd another Great White North hope, he couldn't resist making an impression of his own:
It's been 28 years since a Canadian team has won the Stanley Cup.

The @Avalanche just swept the last remaining Canadian team in the playoffs.

Bold move, @HomelessHubbs. pic.twitter.com/xe5o5ZW9ld

— PGA TOUR (@PGATOUR) June 9, 2022
Trolling the Canadian fans is a dicey proposition indeed, especially in Toronto, whose Maple Leafs have not been to the Stanley Cup Finals since winning it in 1967—22 years before Hubbs was born.
Hubbs himself hasn't celebrated any victories since the Web.com Tour—in the Canadian Open, he finished T-44 despite a 3-under 67 in that first round and a 4-under on Sunday—but he sure won over a lot of people who enjoyed his somewhat cheeky but harmless stunt.
Let's go Avs!
Read our profile of  Avalanche star Gabe Landeskog.