Mark Hubbard (-26) jumps to 4th place on the Points List.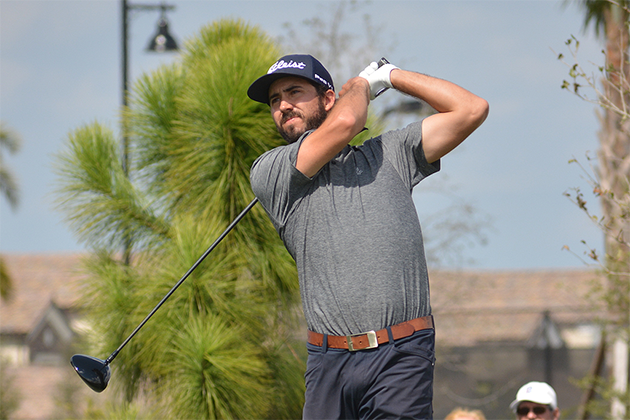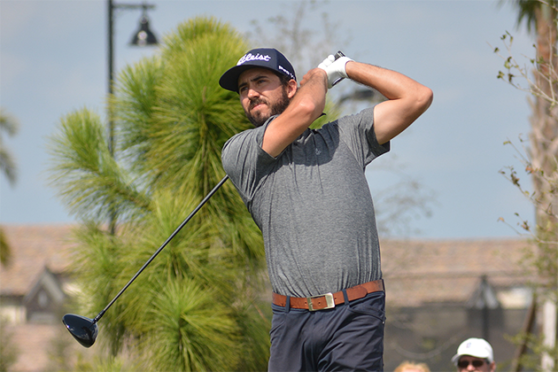 Former Colorado Junior Player of the Year Mark Hubbard withstood a late charge from Maverick McNealy to earn his first Web.com Tour victory at the inaugural LECOM Suncoast Classic in Lakewood, Fla.
Hubbard, who graduated from Colorado Academy and San Jose State, entered Sunday's round at Lakewood National Golf Club with a two-shot lead over McNealy. A blistering 31 on the final front nine extended that lead to five. But while Hubbard parred the first six holes on the back nine, McNealy made an eagle and two birdies to close within one.
Hubbard then matched McNealy's birdie on the par-5 16th, as well as his bogey on the par-3 17th and par on 18.
His 26-under 262 total earned Hubbard $99,000, vaulting him 74 spots to fourth on the 2019 Web.com Tour points list. With a top-25 regular-season finish, he'll regain the PGA TOUR status he held from 2015 to 2017.
After 149 combined starts on the PGA and Web.com tours without a victory, Hubbard was obviously stoked about his first win since the 2013 Wildfire Invitational on the Mackenzie Tour-PGA TOUR Canada.
"The first scoreboard I looked at was on 15 green," he said. "I had told my caddie not to tell me anything. The way this course was playing I knew I needed to score. If we were at Riviera maybe I could come out and shoot even and get away with it, but out here I had to score. And Mav showed that, he was nipping at my heels all day."
He also recognized that a victory in one event doesn't guarantee a spot in the Top 25. "Every year there are a few guys who win and don't get their PGA TOUR cards," he noted. "This is just the beginning for me and I'm looking forward to getting back out there and playing well."