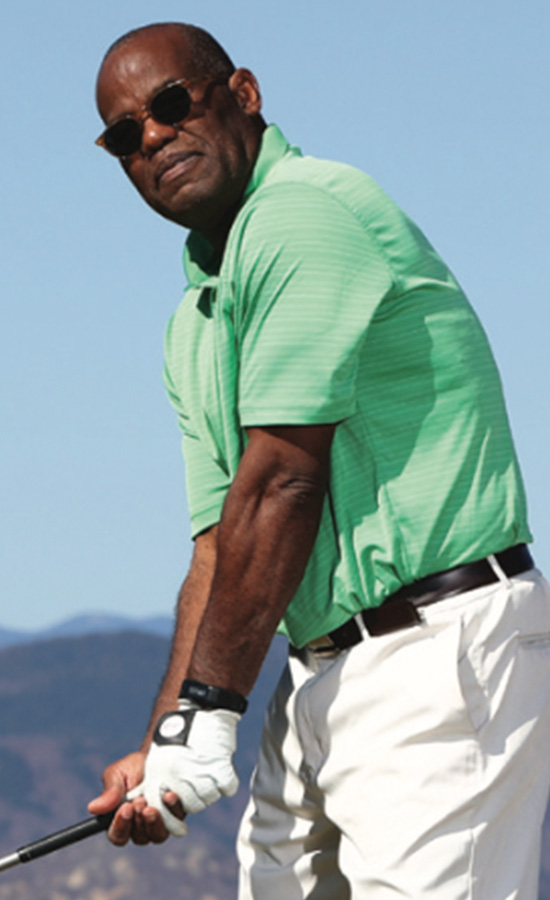 IT'S A TALE as old as time, or at least as old as sport—the great athlete who longs to jam and rock out in front of a sold-out stadium, or the singer who can't wait to take his cuts alongside big leaguers in a major league batting cage.
Is it some kind of wanderlust, a desire to travel away from the familiar and break boundaries? Is it competitiveness, or merely ego and stubbornness, a determination to prove there isn't anything that—insert name here—can't do? That's how you get beloved StarFleet Captain James T. Kirk releasing "William Shatner Live" (a double-album, no less!)—which, not surprisingly, and equally regrettably, led to Mr. Spock's (Leonard Nimoy) must-have version of "If I Had A Hammer."
Then again, there are those who make double duties work surprisingly well. Steven Brault was a music major at Regis University in Denver and last year released a pretty compelling album covering songs from his favorite stage musicals. The title? "A Pitch at Broadway"—a subtle way of letting listeners in on the fact that, when he's not hitting High Cs, Brault can be found hurling high cheese as a reliever for the Pittsburgh Pirates.
I don't know the state of Brault's golf game—or his three-point stroke for that matter. But I am aware of someone who's pretty good at both—Golden State Warriors' Steph Curry. Anyone who's been to a game at the Pepsi Center the last decade or so has certainly witnessed the latter.
The former also recently came tantalizingly close to being on display locally as well. When the NBA decided all teams, not just playoff squads, would return to action in late July, it cost the CoBank Colorado Open the chance to include the Golden State Warriors' star in its field. Here, we look at the negotiations that almost led to what would have been—sorry—a slam dunk for the local event. There's also news of how the tournament, ahem, rebounded with another star attraction.
Although spectators weren't allowed on the grounds at Green Valley Ranch Golf Club because of the novel coronavirus, word of Steph Curry's prowess on the links surely would have circulated across the state. Chances are Steph would have done pretty well in the tournament—Curry has acquitted himself well in events on the Korn Ferry Tour. In July, Steph finished fourth in the American Century Celebrity Golf Championship, although for Curry, the highlight was undoubtedly a final-round rally that allowed him to finish higher than his father Dell, thus winning their annual wager on who does better in the tournament.
Competition can indeed be a fierce motivator, between a father and son, or among NHL teammates, like Gabe Landeskog and fellow members of the Colorado Avalanche, who, when they aren't working towards their own pandemic-necessitated restart, regularly engage in some pretty high-powered (and undoubtedly high-stakes) foursomes out on the links. We peek in here.
Speaking of competition, there's no shortage of it in the Kuhle household. Lindsay is the women's golf coach at the University of Denver—AJ is the boys' basketball coach at Valor Christian High School. Last spring, both of their teams seemed poised to do great things—then the virus hit. Here, read about how they plan to bounce back when the games begin anew, as well as why a bit of internal rivalry—on the golf course or in the gym—may not be a bad thing.
As long as it doesn't lead to this … Coming soon to a streaming platform near you: "Two Kuhles to You (with Love)—Lindsay and AJ Sing Their Favorite Sports Anthems."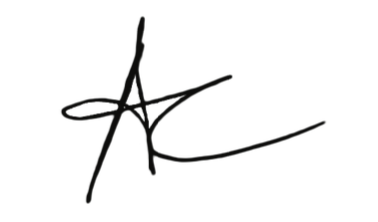 ---
This article was also featured in the August/September 2020 issue of Colorado AvidGolfer.
Colorado AvidGolfer is the state's leading resource for golf and the lifestyle that surrounds it, publishing eight issues annually and proudly delivering daily content via coloradoavidgolfer.com.