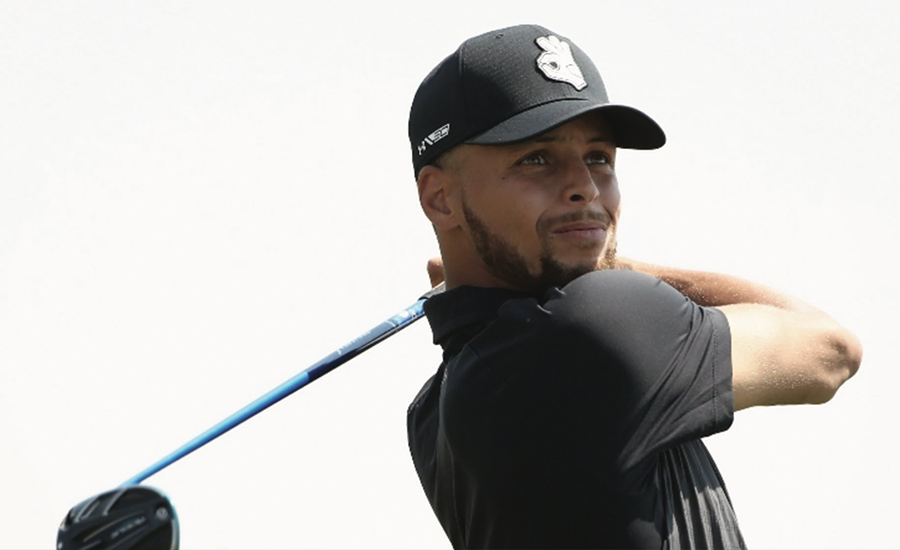 STEPH CURRY spent the first weekend of July in Lake Tahoe, Nevada, playing in golf's "major championship" for athletic overachievers, the American Century Celebrity Golf Championship. Joining the likes of Terrell Davis, DeMarcus Ware, Tony Romo and Charles Barkley, Curry, the star guard for the NBA's Golden State Warriors, winner of three league championships and two Most Valuable Player awards, is an avid golfer and has played in numerous "legitimate" tournaments, including on the Korn Ferry Tour—last month, there were even rumors that he would be sponsoring an event on the PGA TOUR as early as next season.
In short, getting Curry to come around is a really big deal—which is why the CoBank Colorado Open is feeling, well, like a three-point shooter whose last-second, game-winning shot rimmed out at the buzzer.
When the NBA announced its return to play after being shutdown because of the novel coronavirus, the plan didn't include teams outside of the playoff picture—that included Golden State, which had played most of the 2019-20 season without Curry, who had suffered a broken hand. So, while teams like the Denver Nuggets were preparing for the league's reboot, Curry, since recovered, was just working out—and playing a lot of golf.
And that gave the Colorado Open Golf Foundation an opening. Twice organizers had invited Curry to play in the local event at Green Valley Ranch Golf Club, and twice they'd been denied, in large part because Curry and the Warriors were just weeks removed from competing for the NBA championship.
This year was a different story. So when the third offer went out, negotiations began in earnest. For a time, it appeared the tournament would finally land its big fish; however, when the NBA decided to form an event for its non-play-off teams, like Golden State, Curry wriggled away once again.
"It came down to him having to do what he's being paid to do, versus him doing what he loves to do when he's not doing what he gets paid to do," said Kevin Laura, CEO of the Colorado Open Golf Foundation.
This year's event already had a great deal of star power, including local favorite Shane Bertsch and newly-minted Coloradan Chris DiMarco, the runner-up to Tiger Woods in the 2005 Masters. But Laura says getting Curry—even in a tournament that was going to be played without fans because of the pandemic—would have been, to mix some sporting terminology, "a home run."
"You certainly allow your mind to race a little bit; we've had people like (LPGA star) Lexi Thompson and (PGA TOUR veteran) Matt Kuchar host exhibitions for our kids in the First Tee program, and having Steph Curry, someone from the NBA world who they know and admire … that crossover appeal, someone who's great at both sports—it would have been tremendous."
As organizers of events like the Celebrity Golf Championship would undoubtedly attest, there's a lot more to getting someone like Curry to play in a tournament than just picking up the phone. In the case of the CoBank Colorado Open, Laura says the conversations with Curry's people indeed ran the gamut from how he would get to and from Colorado to where he would be staying while he played in the event.
"Like all of us, he's very sensitive about COVID-19 right now, and understandably he wants to take care of himself—so we had to make sure we had accommodations that were safe and clean and secure," Laura says. "Men and women like them need and deserve security and comfort when doing these kinds of public outings. So that's exactly what we were trying to work on."
However, Laura and the tournament "rebounded" nicely from the loss of Curry, indeed sinking a buzzer-beater—and chances are, finding housing wasn't going to be an issue.
Days before the event's July 23 start, officials announced that 2020 CoBank Women's Open champion Jennifer Kupcho, a native of Westminster, would be joining the field.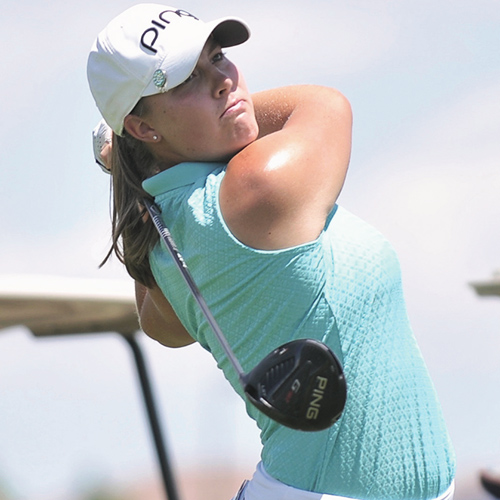 "She may not be a global icon like an NBA superstar, but locally she's a hero who's going to be winning LPGA tournaments for decades to come," Laura said.
After losing Curry, Laura said a number of meetings were held to try and figure out who to invite to the event; some of the names being floated included former British Open champion David Duval, Kevin Stadler, the son of the former Masters champion Craig Stadler and a former CoBank Colorado Open winner himself, and Sam Saunders, the grandson of golf legend Arnold Palmer.
Eventually, tournament director Brandon Roll raised Kupcho's name and the deal was done.
"Honestly, she should have been the first name we thought about," Laura said.
As was the case with Curry, Kupcho's presence in the field again allowed Laura's mind to do some speed racing. For example, at press time, it was unknown whom she would be paired with—one option was to have a first-time, historic matchup of the three reigning CoBank Open champions: Kupcho, Sam Saunders (not Palmer's grandson), who was defending his 2019 win, and Britt Pavelonis, who took the Senior Open title last year.
Another was a pairing that would truly be a family affair—Kupcho playing alongside Steven, who was entering the event in good form having won an event in Iowa on the Dakotas mini-tour in early July.
That wasn't the only happy news for Steven Kupcho—the victory came just days after he was married.
Regardless of who she plays with, Laura said Kupcho's addition to a field that includes DiMarco, Bertsch and Denver Broncos' kicker Brandon McManus "is just the cherry on top of an already great sundae." firstteegreenvalleyranch.org
---
This article was also featured in the August/September 2020 issue of Colorado AvidGolfer.
Colorado AvidGolfer is the state's leading resource for golf and the lifestyle that surrounds it, publishing eight issues annually and proudly delivering daily content via coloradoavidgolfer.com.