There were plenty of bright spots for local golfers playing on the major tours—the good news? They say 2021 will be even better.
Given all that transpired globally, Mark Hubbard doesn't want to come across as insensitive or unfeeling, but when asked to reflect on what 2020 meant to him personally, the truth is, things actually weren't completely horrible.
"We were talking about that last night," Hubbard said. "You almost feel guilty saying it out loud because things were so tough for so many people, but it really was a good year."
For golf in 2020, the dichotomy between the novel coronavirus and the massive sorrow it engendered and how the game somehow managed to have its best overall year in decades has been a point of discussion throughout the season. That same dynamic was at play for Hubbard and other local players making a living on the assorted professional tours.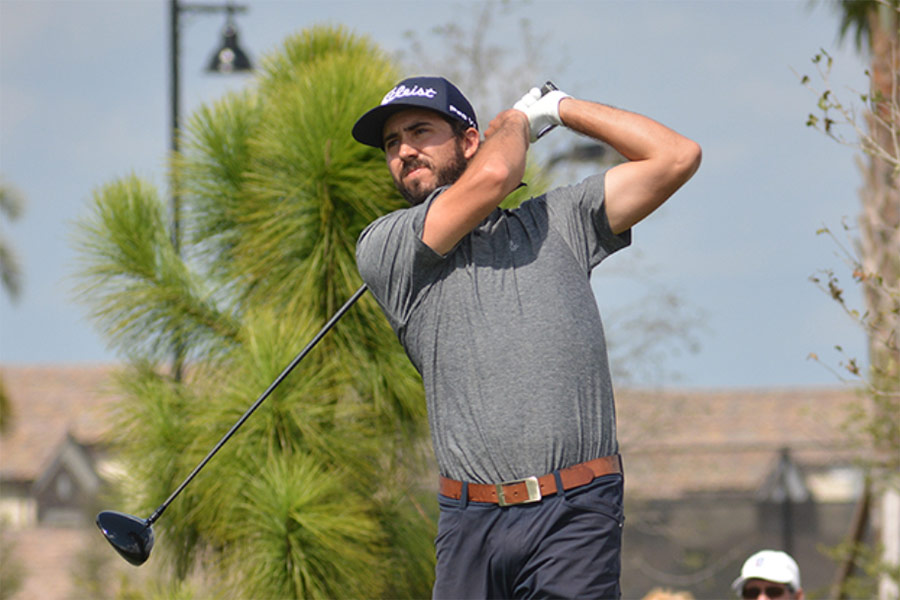 For Hubbard, it was a year of milestones—personally and professionally. On the course, the Colorado Academy graduate had the most successful season of his career. Besides playing in his first  major championships, the PGA Championship and the U.S. Open, Hubbard also had three top-10 finishes during the season, including a tie for second last October at the Houston Open. He also earned his second berth in the FedEx Cup Playoffs.
But the best news of all came off the course—Mark and his wife Meghan purchased their first home at The Woodlands outside Houston…just in time to welcome a new addition to their family. Their first child is due in March.
"We've been very lucky," he said.
For Hubbard, 2020 served as a measure of confirmation—that, after four years, he's not merely deserving of playing with the world's best on the PGA TOUR, but that he's capable of accomplishing much more.
"I think I knew after my first year that I was good enough to play on tour—that's never been a doubt in my mind—but in my first three years I didn't have any top-10 finishes; I was just a guy who made a lot of cuts and finished in the middle of the pack," he said. "But you don't dream about making the PGA Tour and finishing in 35th place—you dream about having putts to win tournaments.
"So this last year really secured that kind of mentality in my mind, that I'm good enough to win. I've been giving myself more opportunities and I know it's only a matter of time."
In 2021, he adds, the goal is reach a new level, "a different kind of status" on the PGA TOUR. That quest will begin in mid-January, when Hubbard tees it up at the first full-field event of the year, the Sony Open in Hawaii. And, as it turns out, he'll be joined in the field by another Coloradan, Shane Bertsch. The resident of Parker enjoyed his own career rebirth in 2020—in his first season on the Champions Tour, Bertsch won his first PGA event, taking the Charles Schwab Series at Bass Pro Shops Big Cedar Lodge in August.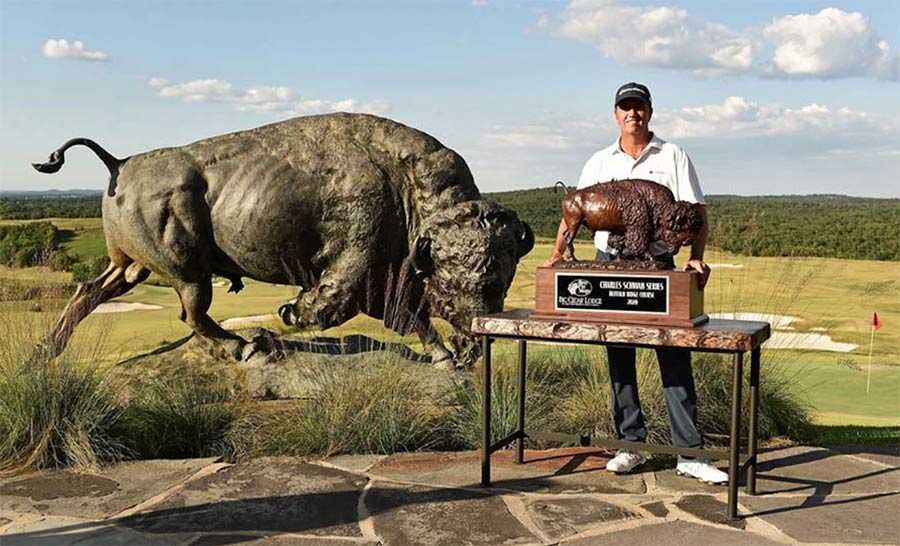 The triumph made Bertsch, who qualified for the Mitsubishi Electric Championship at Hualalai (the Tournament of Champions), for 2020 winners on the Champions Tour with his win in Missouri, something of a soothsayer.
"The best relationship I have with any tournament director on the PGA Tour is Ray Stosik at the Sony, and sometime before last season even started, I said, 'Hey, if I earn my way over to Hawaii, maybe you can get me into the Sony.' He agreed to it, and then when I won at Big Cedar Lodge, I called him up and said, 'Maybe we can work on that deal now.'"
Besides the entry into his first PGA Tour event since the 2018 Wyndham Championship, Bertsch said there are other perks that are accompanying his win—not the least of which is being able to largely set his schedule for the season. This after a year in which 14 Champions event were shut down because of the pandemic. Next season will also see a halting start—there's only one tournament scheduled each month between January and April—but Bertsch plans on devoting the extra time to fitness (he had knee surgery in 2020, which prevented him from walking in most of the tournaments he played in) , allowing him to make the most of an expanded schedule.
"It's not really picking and choosing where I play, because if I'm healthy I'm probably going to play in most of our tournaments—it's the extra events that I'll get to play," he said. "To get into all the (Champions Tour) Majors is huge, and there are two invitational tournaments (the Insperity Invitational and the Regions Tradition, both in May) that I'll get to play in…There are just some really nice events that I never got to play in on the PGA TOUR that I'm really looking forward to."
Of course, major championships and limited-field events are the province of golf's elite players—and for Wyndham Clark, 2020 provided something of a road map for how to get there. While there were any number of highlights throughout the year—an opening-round 61 in the Waste Management Phoenix Open in February, a career-best second-place finish in November's Bermuda Open—there were also some bumps and bruises. That blistering start in Arizona eventually dried up, with Clark finishing outside the top-30, while some loose play down the stretch perhaps cost him the victory in Bermuda.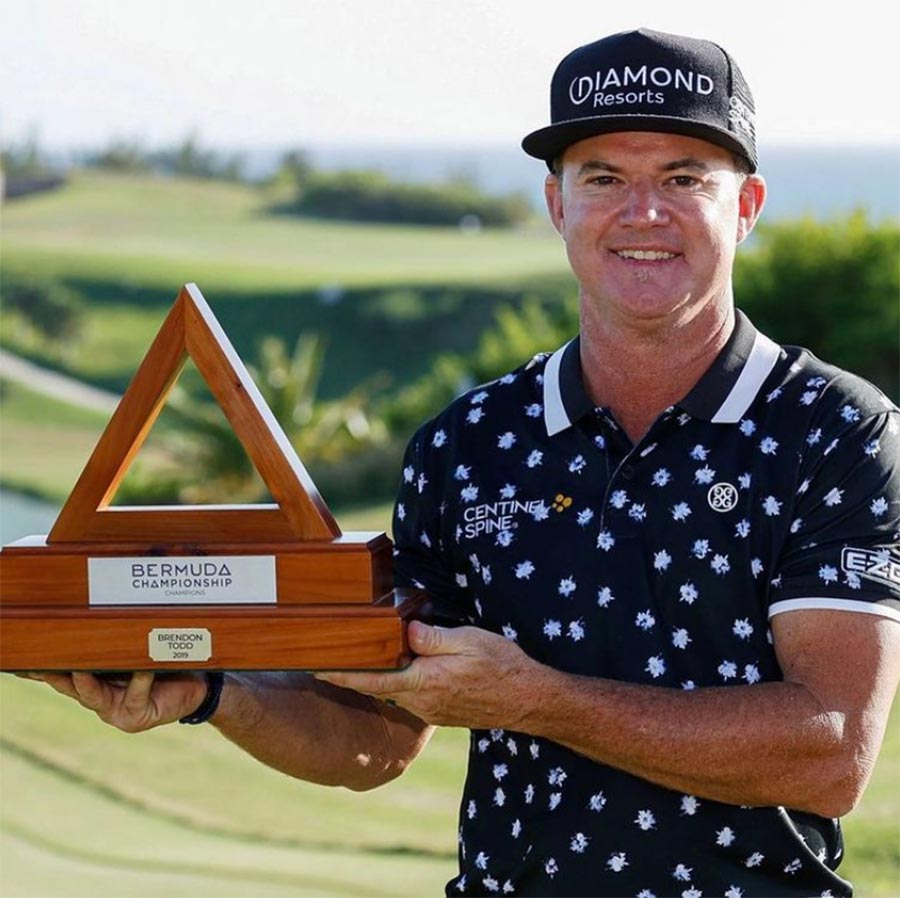 Ever candid, insightful and self-reflective, Clark has spent much of the offseason not only working on his physical skills, but his mental approach as well. Admitting to occasionally dealing with anxiety during tournaments, the Valor Christian grad said the ups and downs are an important part of his developmental curve.
"Unfortunately, as much as I might like to have success right away, I've always been kind of a process guy," he said. "That's how it was in college, in junior golf…it's just always taken me awhile. But once I kind of got my feet underneath me, getting that confidence and trusting my game, then the success started to come at all those levels."
Clark says 2020 served as something of a baseline, with 2021 being the year when long-term success begins to happen.
"The first goal for me is to get into the top-50 in the world (Clark's currently at 148), because once you do that, you're playing in all the big-time events. And from there, you re-assess and reset your goals to things like moving into the top-10 and then, eventually No. 1 in the world.
"The first step is winning—that's definitely a goal of mine this season; where I finish in the FedEx Cup is really important to me…and I'd love to make it to the Tour Championship—those are the things that set up your career for years and makes your life a lot less stressful."
While Bertsch, Clark and Hubbard can only imagine about getting back out on the course, another golfer with Colorado roots still has a chance to find the winner's circle in 2020. With schedules pushed back because of COVID, the LPGA is still competing, which means Jennifer Kupcho has one more chance to add to her impressive season.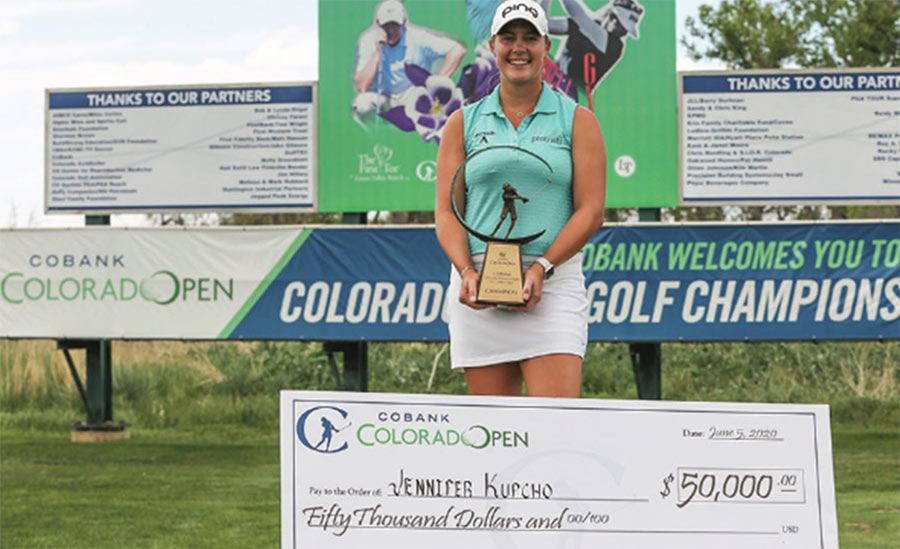 Playing in the U.S. Open—her 10th major championship at the ripe old age of 23—a pair of 75s in difficult conditions during the final two rounds pushed the Westminster native down to a tie for 30th place (she was in a tie for 10th after an opening round 1-under-par 70) at the Champions Golf Club in Houston.
In a year that included her first professional victory—a record-setting performance at the CoBank Colorado Women's Open—this week marks the conclusion of Kupcho's season; she will be part of the field at the CME Group Tour Championship in Naples, Florida.
---
For more of the latest Colorado golf news, visit our NEWS & PROFILES PAGE.
Colorado AvidGolfer Magazine is the state's leading resource for golf and the lifestyle that surrounds it. CAG publishes eight issues annually and delivers daily content via coloradoavidgolfer.com.
Follow us on Twitter, Facebook and Instagram