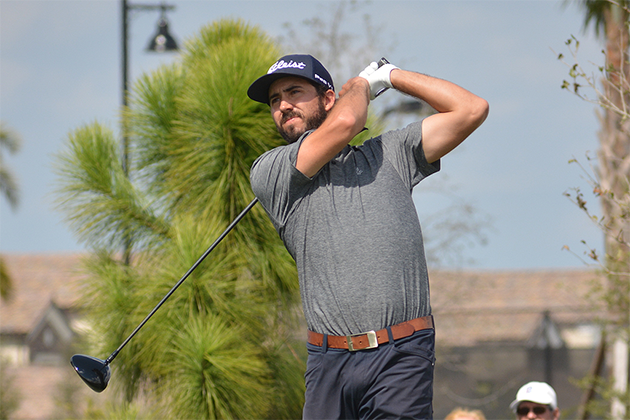 After years of failed qualifying attempts, steady play helps local golfer secure spot in the most unique of "National Championships."
Normally a missed cut leaves PGA TOUR golfers in the most sour of moods—but while there was certainly disappointment at not playing over the weekend in the first event of the 2020-21 season, Mark Hubbard knew he was holding a pretty sweet consolation prize in his back pocket: a spot in the 120th U.S. Open Championship.
"I'm just excited to be here; I feel like I'm in a good position where I feel like I can compete, but at the same time, there's not a lot of pressure on me,"  Hubbard, a Colorado Academy graduate said earlier this week as he changed planes en route to New York and the esteemed Winged Foot Golf Club, site of the year's second major championship. "This isn't something I was planning on, so in some ways, it feels a little bit like a gift."
Indeed, it was just over a week ago that Hubbard, received confirmation that he had been included in the field. After years of trying to make it via the USGA's annual qualifying—"Pretty much every year since I've turned pro…I've had some close calls but it just hadn't happened," he said—this year all it took was some mind-numbing consistency, along with a global pandemic.
Because of the novel coronavirus, the USGA decided to do away with its traditional format, the local and sectional qualifiers that basically provides about 10,000 or so people with a handicap index of 1.4 or below and $200 the chance to play in America's national championship. Instead, the organization came up with a varied list of exemptions, including amateurs, club pros, foreign-born players and members of smaller tours like the Korn Ferry.
(As a result, there's at least one other player with local ties: Will Zalatoris, the Wake Forest grad who who the TPC Colorado Championship at Heron Lakes, the local Korn Ferry stop, in July.)
Hubbard was one of the last five players entered in the field, the USGA adding the top quintet (who hadn't already been exempted) from the 2019-20 FedExCup Final Points List following the Tour Championship.
"I didn't officially know until they announced it, but I had been preparing for it," said Hubbard, who will tee off at high noon (Mountain Time), paired with Danny Lee of New Zealand and fellow PGA TOUR pro Lanto Griffin in Thursday's opening round.  "Mathematically speaking, after Olympia Fields (the BMW Championship, the second event of the Fed-Ex playoffs) there was no way I could get knocked out."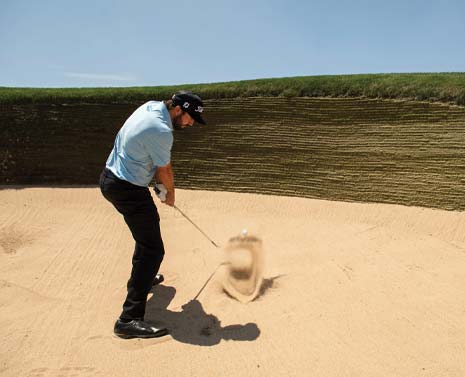 While Hubbard finished in a tie for 51st in that event, just his presence in suburban Chicago was a testament to the quality of his play all season, both before the pandemic and after the tour's restart in July.  For the year he rode three top-10 finishes into a career-best $1.8 million in earnings. Although he says he's trying to approach the Open as just another stop on tour, he acknowledges that's not really the case. There's a reason why Winged Foot, which will play at a brawny 7,477 yards, one of the longest in tournament history, has spawned chilling sobriquets—like 1974's "Massacre at Winged Foot"—for events held there.
In 2006, the last time the Open was contested there, the winning score was a relatively tame (for a U.S. Open) five-over par, the tournament best remembered for first Colin Montgomerie, then Phil Mickelson literally being driving to their knees after mishaps on the 72nd cost them a chance at glory.
Instead, that year's winner was an unheralded pro, Geoff Ogilvy. And although the odds say the top of the leaderboard this weekend will be populated by someone like Dustin Johnson or Justin Thomas, Hubbard is confident that there won't be an early turnaround from New York prior to the weekend.
"I played in my first major this year (the PGA Championship in San Francisco, where he also finished in a tie for 51st), and frankly, I played two other events, at The Memorial and at Olympia Fields that played like majors in terms of the course conditions and the strength of the field," he said. "I've seen Winged Foot on TV; I know how it plays, and I've talked with people who have played it and they've told me how it's going to play.
"(The USGA) will have the conditions crazy difficult, but I think it will still be fair—we know what to expect and it's gonna be tough, but yeah, I'm ready for it."

---
For more of the latest Colorado golf news, visit our NEWS & PROFILES PAGE.
Colorado AvidGolfer Magazine is the state's leading resource for golf and the lifestyle that surrounds it. CAG publishes eight issues annually and delivers daily content via coloradoavidgolfer.com.