Many people struggle with being too shallow when hitting pitch or higher lofted shots around the green. This tendency results in bladed, thin, dropkicked, or fat shots. It's important to understand what your arms, hands, and wrists are doing, but I've found two of the keys to improved pitching and chipping are your left and right foot—specifically, how they distribute your weight and help keep it forward.
Using a Boditrak pressure mat can accurately measure how you distribute weight between your feet and what percentage of that weight concentrates in each foot's heel or toe.
1. ON THE BALLS:
At address, I have 70 percent of my weight in my front foot with 94 percent of that weight on the ball. My back foot bears 89 percent of the weight in the ball.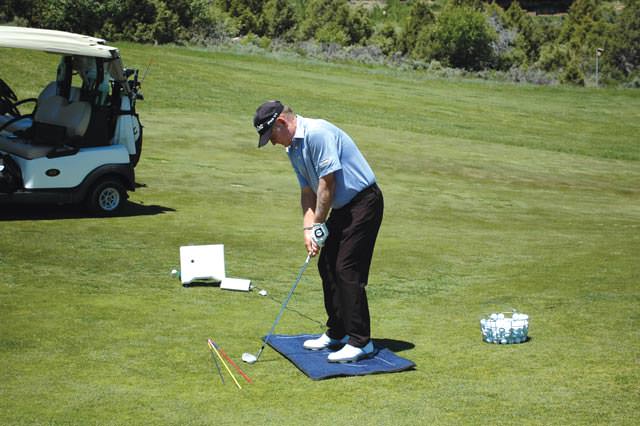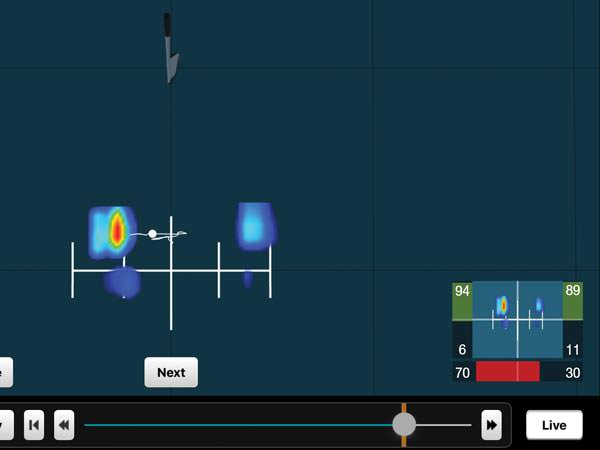 2. SWING SHIFT:
As I swing the club back, my weight shifts to 55 percent in the front foot and 45 percent in the back foot, with 99 percent and 95 percent still concentrated in the balls of each foot.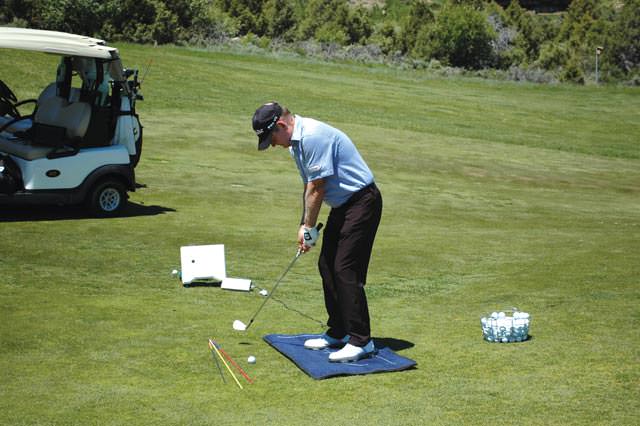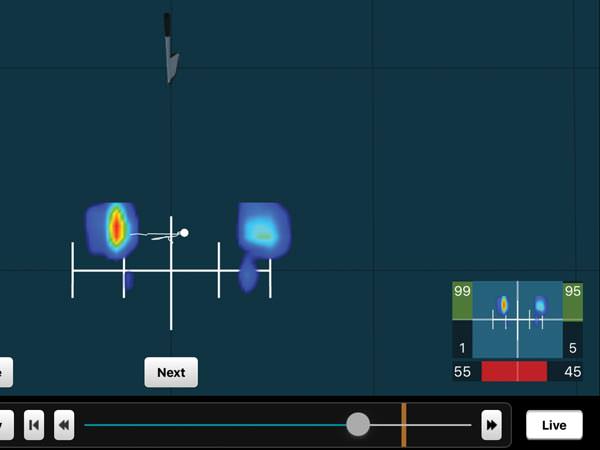 3. STAYING DOWN:
At impact, I have 74 percent of my weight in my front foot and 26 percent in the back foot with 96 and 98 percent of the weight in the balls of my feet.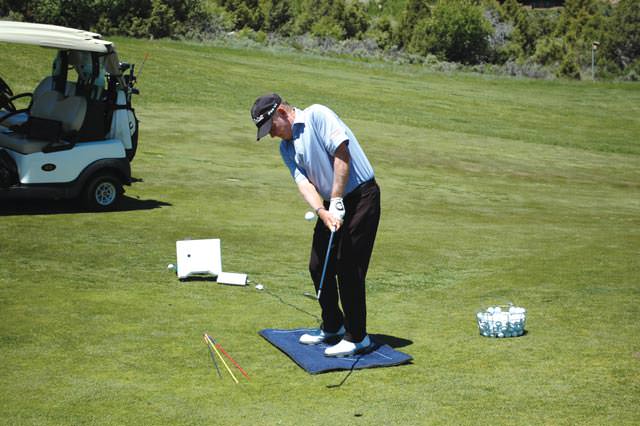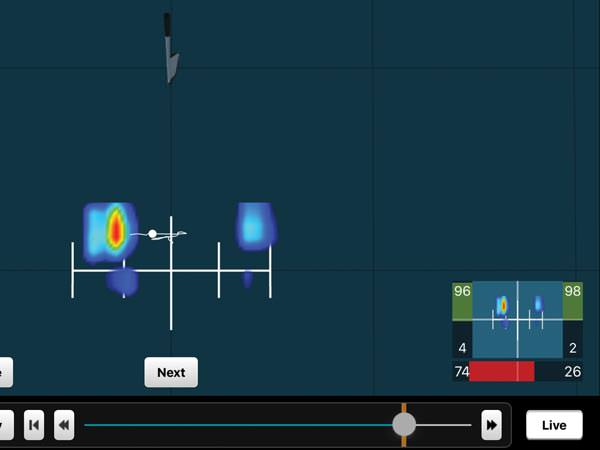 The Boditrak has helped me to see and understand that although my weight shifts between feet during the swing, I consistently keep my weight forward throughout, with over 90 percent of my weight staying in the balls of my feet.
When my students keep their weight in the balls of their feet on a pitch shot, I've seen immediate, positive results, and the bottom of their arc is no longer too shallow or behind the ball.
---
A short-game master who made 283 cuts in 525 starts on the PGA Tour, Larry Rinker is PGA Director of Instruction at both Red Sky Golf Academy in Wolcott (June-September) and The Ritz-Carlton Golf Club in Orlando (October-May). Contact him at [email protected]; 407-810-7489.
RELATED ARTICLES:
How to Hit the Perfect Flop Shot
How to Get Backspin on Your Wedges
This article appears in the July 2016 issue of Colorado AvidGolfer.
Colorado AvidGolfer is the state's leading resource for golf and the lifestyle that surrounds it, publishing eight issues annually and proudly delivering daily content via coloradoavidgolfer.com. Follow us on Twitter, Facebook and Instagram.