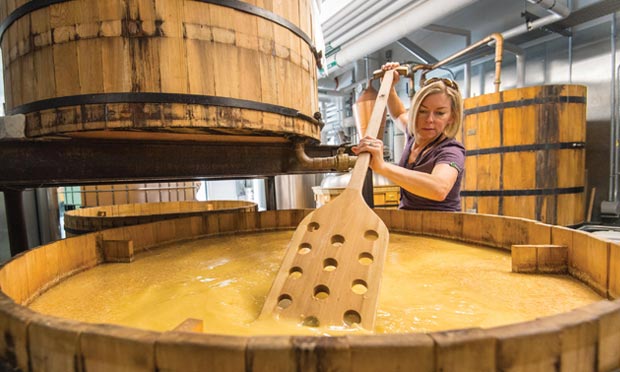 Stuff their stockings with food and drink that tastes

like Colorado.
By John Lehndorff/Product photographs courtesy of manufacturers
I LOVE TO GIVE people gifts that hit them right in the kisser. Holiday gift giving can be a virtual minefield, but I skip the angst and go for the treats, snacks and sips that make people swoon.
It helps to know the giftee's taste. Sometimes you can glean clues from the food photos they post on social media, but it's easy when you know someone on your list appreciates fine food and drink. I always skip the imported stuff and give well-crafted goodies that are baked, cooked or distilled in Colorado.
Our state has cachet in a lot of areas, but not every foodie knows that the state is a treasure trove of first-class, award-winning flavors. There's nothing I like better than hearing folks rave and exclaim that they had no idea anything that tasted that good was produced here … especially if they live in Colorado.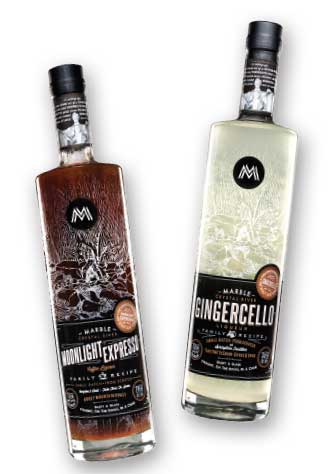 My recommended culinary gift selections are thoughtfully made local condiments, beverages, sweets and tastes of "here" that you can feel pretty good about supporting.
GIVE A SPIRITED GETAWAY
A bottle of Colorado-distilled vodka makes a nice—if slightly ho-hum—gift for a spirits-loving family member or friend. Why not give them a truly rare present: a night's lodging in the distillery where the vodka is made? The Distillery Inn boasts the only guest accommodations in the world housed within a working distillery.
Housed above Carbondale's Marble Distilling, the Inn's five comfy suites serve up views of Mt. Sopris and loads of amenities. This may be the best place to stay in Aspen … without that resort town's pricey hubbub.
The in-room cocktail fixings include a minibar stocked with little bottles of the spirits being aged in the barrel room beneath your feet. Marble Distillery creates vodka, Ragged Mountain Rye, and two notable liqueurs: coffee-infused Moonlight Expresso and spicy Gingercello. One can simply walk downstairs to the tasting room offering craft cocktails and special infusions along with small plates.
The Distillery's Main Street location puts it steps away from eateries ranging from Silo, the farm-to-table breakfast and lunch spot, to Allegria Restaurant (for well-done traditional Italian fare).
THE DISTILLERY INN
150 Main St., Carbondale, 970-963-7008, marbledistilling.com/the-inn
STOCK A COLORADO COCKTAIL BAR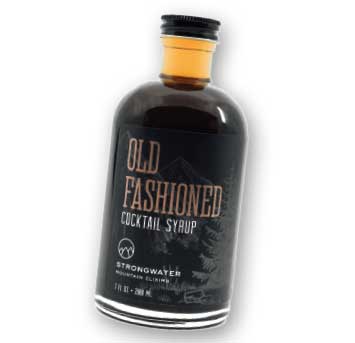 Not so long ago, Colorado was home to one distillery, Stranahan's, which opened in Denver in 2002. Now the state has more than 100 spirits producers and a vibrant spinoff industry of artisan makers of cocktail bitters, syrups and drink essentials. These well-crafted Colorado selections are ideal gifts for the home mixologist and host on your list.
STRONGWATER OLD FASHIONED COCKTAIL SYRUP
Strongwater makes mixology easy with a fine syrup of organic demerara sugar, orange peel and tart cherries with spices and bitter herbs. The classic drink recipe is . ounce Old Fashioned Syrup to 2 ounces whiskey, bourbon or rye over ice with an orange peel garnish. The Denver company also makes other syrups and bitters. strongwater.com
REAL DILL BLOODY MARY RIMMING SPICE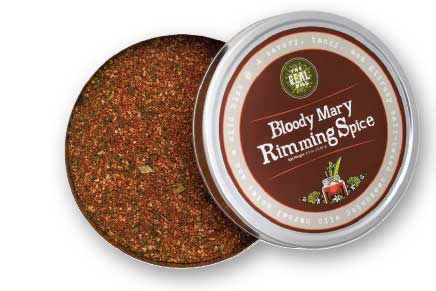 This Denver pickle company and Savory Spice Shop came up with an ideal rimming blend of dill, celery seed, chile, coriander, fennel and garlic. The spice even works well as a rub for grilled chicken and pork. Real Dill bottles a topnotch Bloody Mary mix spiked with horseradish and habanero. therealdill.com
DRAM APOTHECARY GINGER SWITCHEL
This concentrated elixir of organic apple cider vinegar, honey and fresh ginger is a versatile necessity. It adds oomph to almost any cocktail made with vodka, gin and tequila, and it also makes a fantastic cup of warming winter tea. The Salida-based company produces a full line of cocktail bitters. dramapothecary.com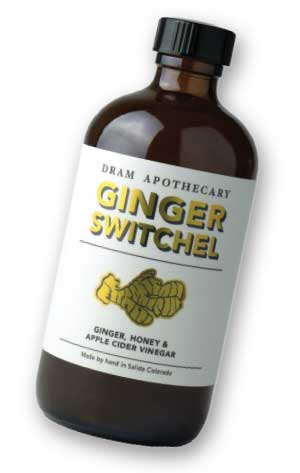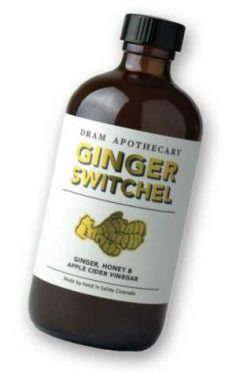 VINO VERMOUTH DI SALIDA – ROSSO
Yes, great Vermouth really is being made in Poncha Springs. The winery distills its Black Moscato into brandy and infuses it with botanicals like angelica, chamomile, sage and wormwood. The result is a red Vermouth that was recently honored as part of the 2019 Colorado Governor's Cup Collection. vinosalida.com
Also Recommended: Cocktailpunk Oak Aromatic Bitters (cocktailpunk.com) and The Forager's Botanical Gin, which Mythology Distillery makes with herbs grown at the Denver Botanic Gardens (mythologydistillery.com).
COCKTAIL SIDEKICKS: A PLATE OF THE STATE'S BEST TASTES
Every good cocktail and mocktail requires an accompaniment of tasty bites and a cheese and meat board. With Colorado companies winning a slew of national awards for their cheeses, chips and other goodies, there's no reason not to nosh locally.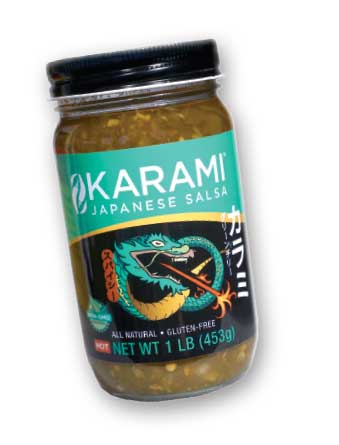 KARAMI JAPANESE SALSA
Boulder's Karami Japanese Salsa emerged decades ago when local immigrant farmers replaced seaweed with roasted Pueblo green chilies in a traditional condiment. The result is a spicy, sweet, salty, savory relish that is great on crackers and sensational on steamed rice and salmon. karamisalsa.com
COLORADO GREEN CHILI POTATO CHIPS
Denver's Morgan Handmade Rations makes chips so craveable they won a national Good Food Award. Hand-cut and fried Harvest Moon potatoes grown in Center, Colorado, are dusted with roasted Hatch chilies, cumin, roasted garlic, onion and lime. morganhandmaderations.com
IL PORCELLINO FINNOCCHIONA SALAMI
The Denver salumeria crafts stellar cured meats including the Queso Salami (laced with Haystack Mountain Queso de Mano cheese), and the classic Finnocchiona packed with garlic, fennel seed and black pepper. ilporcellinodenver.com
MOUCO COLOROUGE CHEESE
A lovely French-style ripened, round, Colorouge has a natural reddish-orange color with a mildly earthy aroma. The soft, creamy texture gets even more buttery and pungent as it ages—up to six weeks if you can wait that long. Northern Colorado-made MouCo ColoRouge earned a Bronze medal at Italy's recent World Cheese Competition. mouco.com
34 DEGREES TOASTED ONION CRISPS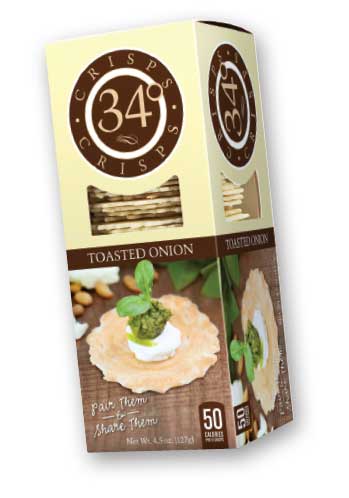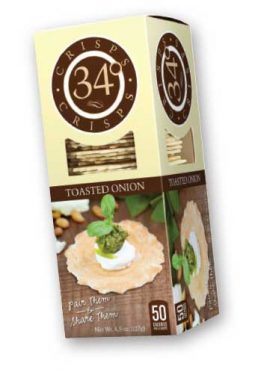 Tasting like an onion bagel, these wafer-thin crackers are made to pair with cured meats, soft cheese, salsa and sweets like fig jam. This Denver company bakes a range of sweet and savory crisps including Cracked Pepper, Rosemary and Sesame. 34-degrees.com
CULTURA CRAFT CHOCOLATE CAFE DE OLLA
This variation on Mexico's traditional cafe de olla brews together organic dark roast coffee, cacao, cinnamon and piloncillo (similar to brown sugar). To create a warm cocktail, simply heat some and add a shot of Marble Distillery's Moonlight Expresso liqueur. culturachocolate.com
HIGHLAND HONEY CREAMED WILDFLOWER HONEY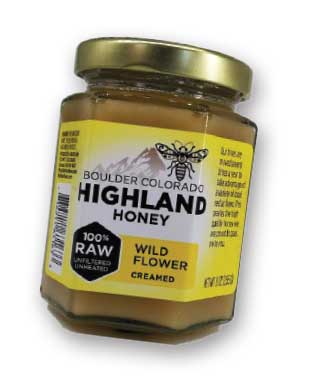 This naturally creamed raw honey gathered from Boulder County hives is un-heated and unfiltered, so it retains all its flavor and aroma. It's excellent on a cracker with ripe cheese and in tea. highlandbees.com
Also Recommended: Helliemae's Vanilla Vanilla Caramels (saltcaramels.com) and Farmhand Organics Garlic Dills bottled in Lafayette (farmhandorganics.com).
---
CAG Contributor John Lehndorff is the former dining critic of the Rocky Mountain News and food editor of the Daily Camera. He writes Nibbles for the Boulder Weekly and hosts Radio Nibbles on KGNU.
This article appeared in the 2019 Winter Issue of Colorado AvidGolfer.
Colorado AvidGolfer Magazine is the state's leading resource for golf and the lifestyle that surrounds it, publishing eight issues annually and proudly delivering daily content via coloradoavidgolfer.com.