You're bound to profit from the vast range of potential settings on Mizuno's adjustable new driver.
By Tony Dear
In the 14 or so years since Mizuno introduced its first adjustable driver, the Japanese clubmaker, better known for its forged irons of course, has offered up a number of intriguing clubs ranging from the refined and agreeable MP600 and ST200 to the somewhat elaborate JPX850 and JPX900. Then there was 2018's GT180 whose crown was a polarizing Mizuno blue and whose sole put one in mind of a plane cockpit panel. With a range of adjustability features, it was, in short, rather busy-looking giving users an estimated 1,872 setting options for head-weight, face orientation, etc.
Having apparently abandoned the blue color and after toning down the club's underbelly, the company released the elegant and highly-acclaimed ST200 in 2020. The equally popular (though non-adjustable apart from the hosel) ST-X and ST-Z followed earlier this year, and now comes another very attractive adjustable model set to reinforce Mizuno's continuing rise in the metalwoods category.
With three weight tracks and two moveable weights, the ST-G 220 is highly-adjustable enabling an impressive degree of fine-tuning, but it all fits together on the sole of the club in a pleasing way.
There's a track in the heel, toe and at the back into which one or both of two 11g weights can be placed. Where you position those weights has a marked effect on the trajectory and shape of your shot, of course. Place all the weight in the heel and you're more likely to hit a draw. For a fade, position it in the toe, and to increase the club's Moment of Inertia (MoI) and affect a higher launch angle, put all the available weight in the back track. Experiment with the location of the weights to find the exact configuration that produces the launch angle a shot-type you prefer.
The combination of the three tracks and weights makes the ST-G220 adept at influencing both backspin and sidespin, rather than just one or the other as has been common in adjustable drivers up to now. It gives the ST-G 220 a level of adjustability Tour players demand, says Chris Voshall, Mizuno's Golf Marketing Manager, Head of Product and Senior Club Engineer. "This driver has so much more effective movement of weight along both the X and the Z axis," he adds. "We can set it to be very low spin, a more playable mid spin, heavily fade or draw biased and just about anything in-between."
Essentially, what the third track (at the back) does is give the driver greater stability while also allowing the golfer to manipulate sidespin and fade-/draw bias.
The SAT2041 Beta Ti face (17% stronger than commercial 6-4 titanium) first used in the ST-X and ST-Z drivers together with a carbon crown is designed to deliver potent ball speeds and what Mizuno calls a dense, satisfying sensation at impact.
Mizuno's effective Wave Sole gives ball speeds another nudge, and the Quick Switch hosel allows you to adjust the loft from seven degrees to eleven.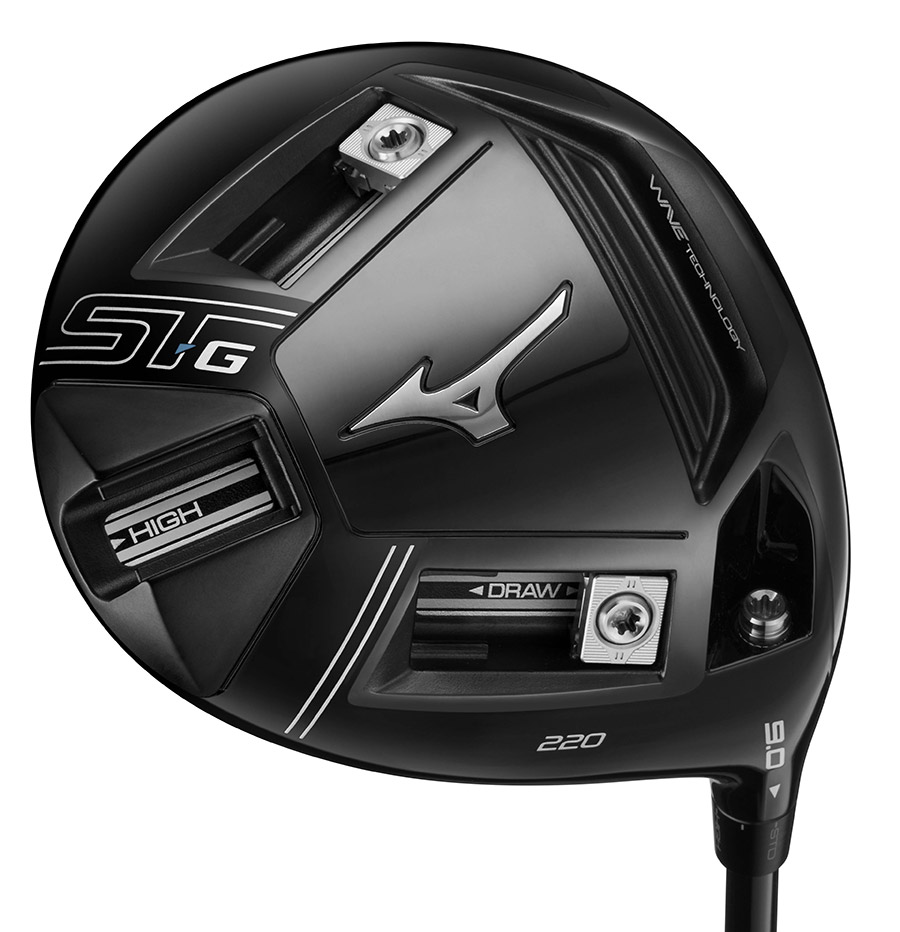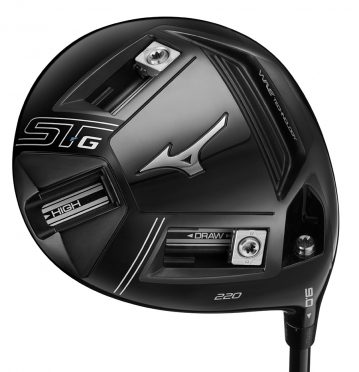 $500
Lofts – 9˚ (7˚-11˚ with Quick Switch) – Ships in Neutral position with 9˚ of loft.
Shafts – HZRDUS Smoke Black RDX 6
mizunogolf.com (use the 'Find a Fitter' tab to find a certified Mizuno dealer/fitter near you)
---
For more on the latest and greatest gear in golf, visit our GEAR PAGE.
Colorado AvidGolfer Magazine is the state's leading resource for golf and the lifestyle that surrounds it, publishing eight issues annually and proudly delivering daily content via coloradoavidgolfer.com.
Follow us on Twitter, Facebook and Instagram.