The Japanese clubmaker has built some quality wedges in recent years and the T22 continues the trend.
By Tony Dear
By now you've banished all thoughts of Mizuno being just an iron company, right? Sure, its identity has been forged (geddit?) through the decades by its exceptional blades, musclebacks and player-cavity irons, but it has plenty more to offer. Just last week, we featured its latest driver – the ST-G 220 which is the most recent addition to an impressive line of drivers going back years,  some of which took adjustability to new levels…even if at the expense of appearance occasionally.
The company's fairway-woods, hybrids and putters have all been well-received (its golf balls less so admittedly), and as the S18 (2017), T7 (2018), T20 (2019) and ES-21 (2020) all proved, Mizuno makes a mean wedge too.
The T22 is unashamedly a club for the better golfer, having been designed with significant input from Mizuno's Tour players who wanted something a little more compact than what they already had. Of Mizuno's recent wedges, only the S18 had a visible nod to golfers looking for a little forgiveness whereas the rest have shared Clark Gable looks – smooth, suave, sophisticated and just plain cool. Everything is just a little smaller and the top-edge slightly thinner than that of the T20.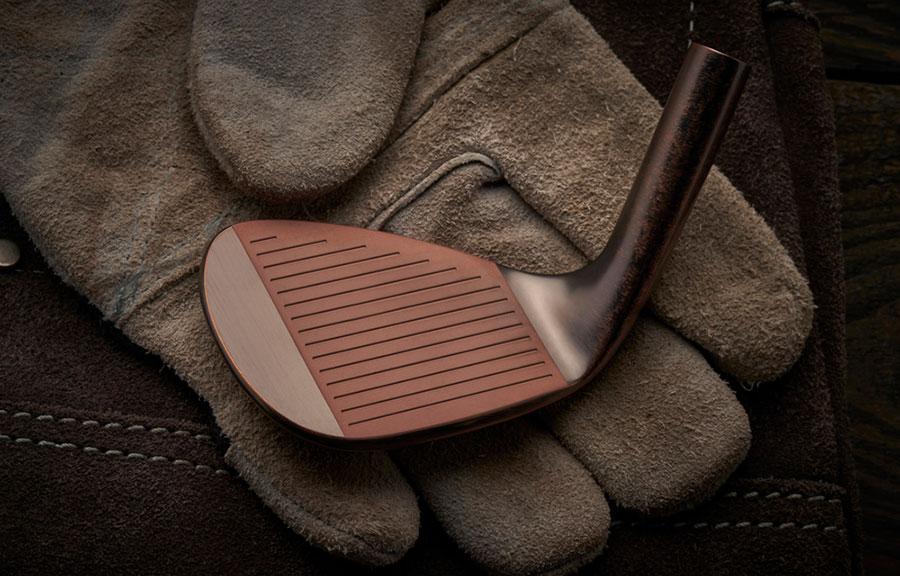 So the T22 has a very Tour-inspired profile, but the club's shape and dimensions are only a small part of its story. The focus is really be on the grooves – important features of any club of course, but especially so on your wedge. The T22's are what Mizuno calls Quad-Cut Milled Hydroflow Grooves. The first thing to know is that the grooves are angled differently for different lofts. Golfers tend to make contact with the ball on different points on the face for different shots. If you open up the face to add loft, you tend to hit the ball higher up the face. So. to ensure the grooves perform equally well on the 48-degreee club as they do the 60-degree club they need to be angled and cut very slightly differently.
While the grooves on the PW and GW (48˚-53˚) are relatively deep and narrow, those in the SW and LW (54˚-62˚) are actually a little deeper but spaced further apart to eliminate sand, water and grass from the face to help keep spin rates up. The Hydroflow microgrooves lasered-etched into the face are barely visible to the naked eye but help remove moisture. And because the clubhead is Grain-Flow forged using 1025 Boron Steel which is slightly harder than carbon steel the groove edges maintain their integrity for longer.
The T22 comes in four grinds – S, D, C and X. The S-Grind (45˚-58˚) has a straight sole with minimal relief in the heel and toe, much like the shape of your irons. The D-Grind (54˚-58˚) has a little relief on either side facilitating opening up the face a little. The C-Grind (56˚-60˚) has more relief, and is ideal for flop-shot artists while the X-Grind (58˚-62˚) has the most heel/toe relief.
And there are three finishes: Denim Copper – a sort of rugged, swarthy, aged, anti-glare look achieved with copper plating that Mizuno says provides great feel and gives you 'an extra millisecond of control at impact', and a layer of black-ion coating; Satin-Chrome – a mirrored look created with a thin layer of copper beneath Nickel-Chrome plating; and Raw which will rust over time.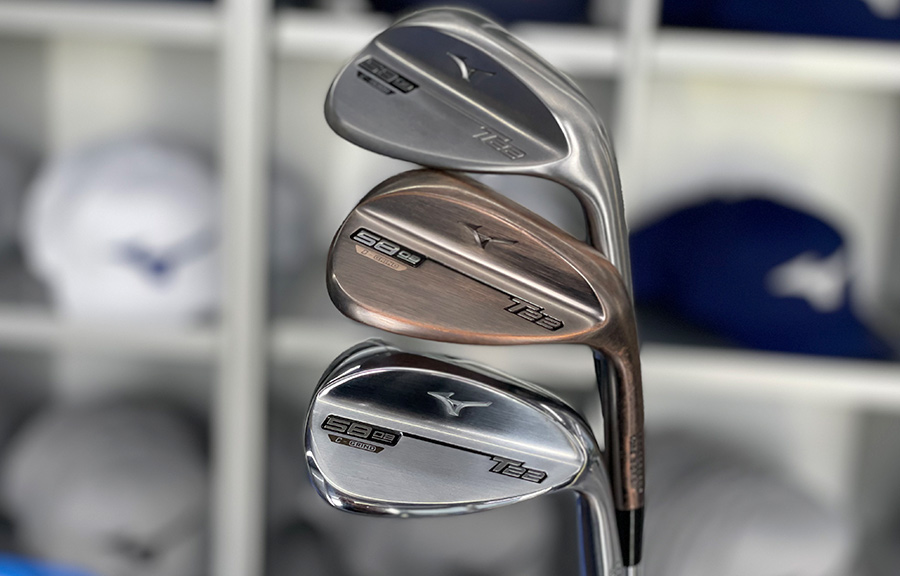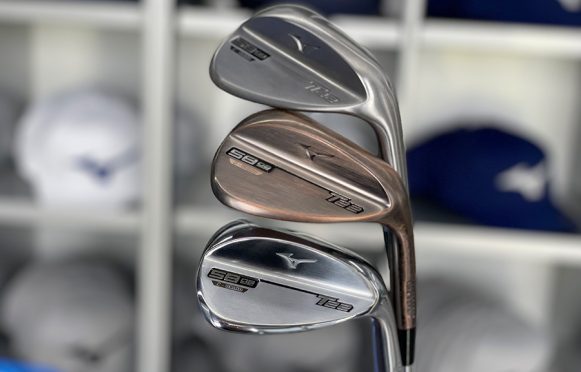 $160 each
Lofts – 45˚ – 62˚ (bounces from 4˚-16˚)
Shaft –  True Temper Dynamic Gold Tour Issue Wedge Shaft, and see Mizuno web site for choice of custom shafts.
All finishes in right-hand, left-hand in Satin-Chrome only.
Available for pre-order now, or at retail on October 14th.
---
For more on the latest and greatest gear in golf, visit our GEAR PAGE.
Colorado AvidGolfer Magazine is the state's leading resource for golf and the lifestyle that surrounds it, publishing eight issues annually and proudly delivering daily content via coloradoavidgolfer.com.
Follow us on Twitter, Facebook and Instagram.