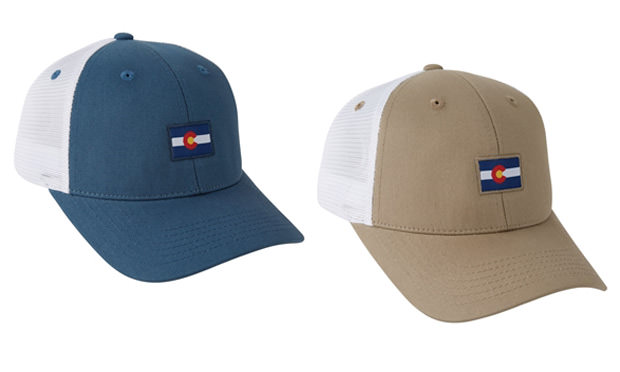 We've been putting this one off for a long time. When the company we're featuring this week launched a very interesting line of products at the PGA Show in January 2015, we were tempted to introduce you to them, but managed to hold off (it's not as if there wasn't plenty of other noteworthy merchandise to talk about). Now, just over three years after Imperial Headwear left Aurora, CO for Winona, MO, with the loss of 120 jobs, we feel enough water has passed under the bridge to showcase what is, in fairness, a pretty cool item.
Imperial began life in Denver 100 years ago. Known then as Midwest Cap Works, it was founded by a very dapper gentleman called Maurice Epstein, and specialized in wool caps. It also produced uniform caps and military caps during WWII. After the war, Epstein, something of a visionary, foresaw the golf industry becoming a major market for his products.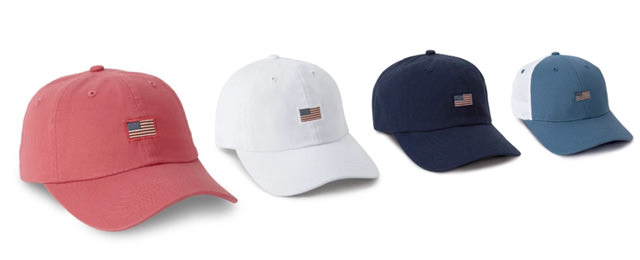 In 1984, following a period of declining sales, Epstein's daughter sold the company to former trucking executive and Cherry Hills CC member Bill Clymor. Clymor revived the brand – at one point, Imperial produced over 70% of all golf caps – before selling it in 1993 to Dallas-based Hat Brands. Bourbon, MO-based Paramount Apparel International (paifashion.com) purchased the company in October 2012, and immediately set about restoring its reputation as a classic, upscale, country club brand. The previous owner had changed the company logo, its web site, and catalog in an effort to attract the youth market, but it had proven largely unsuccessful. "When Paramount took over, we decided to reverse this whole new direction of the brand," says David Shaffer, Director of Marketing for Imperial Headwear. "We reverted to the old Imperial script logo and branding. Everything went back to the classic, timeless look as we believed that's what had made Imperial so successful for decades."
In Orlando last year, Imperial introduced a new line of caps featuring Coolcore, a patented cooling fabric that uses a blend of yarns to perform three distinct functions – wick away sweat, transport moisture, and regulate evaporation. Unlike so many other cooling materials, it uses no uses no chemicals and shows no degradation over time. The result, claims the manufacturer (based in Portsmouth, NH), is a 30% lower surface temperature. Coolcore won first place at the 2015 International Textile Market Association (ITMA) Awards in the Sportswear and Outdoor Apparel category, and it was awarded the label 'Innovative Technology – Cooling Power' by the independent Hohenstein Institute in Boennigheim, Germany – an international research center involved in the development, testing and certification of textile products.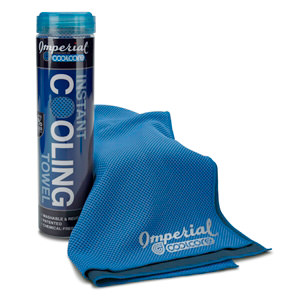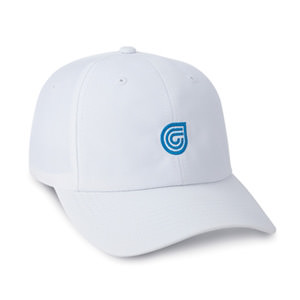 "Imperial and Coolcore entered a partnership about 18 months ago," says Shaffer, who insists his company left for Missouri to be closer to its headquarters, not because of any inefficiencies in Colorado. "We have exclusive rights to use their technology in golf. We're fortunate to have this relationship because their technology is proven to be the most effective of anything on the market."
Imperial makes seven styles of cap featuring Coolcore along with a wide-brimmed hat, a visor, and a cooling towel – perfect for the long, hot, summer days approaching.
You can also show your Centennial State colors with the LoDo and Mile High caps from the company's Flag Collection.
LoDo, Mile High – $30
Coolcore – $40
More info: imperialsports.com
RELATED ARTICLES:
Carbon Putters: A Colorado Family Affair
Jones: Bag of (Very Few) Tricks
Colorado AvidGolfer is the state's leading resource for golf and the lifestyle that surrounds it. It publishes eight issues annually and proudly delivers daily content via coloradoavidgolfer.com.