We've heard it all before–Ecco is releasing a waterproof, lightweight, tech-heavy shoe that ticks all the boxes you can throw at it. The Biom Cool Pro is here.
By Tony Dear
Press releases announcing the launch of a new golf product are often full of jargon, tech-speak and spiffy, trendy, but grammatically-lacking handles dreamt up by over-zealous marketing bods. So much so that they leave the reader cold with confusion. You're hit by a wall of science or, in some cases, faux-science that PhDs would struggle to follow.
Ecco's press releases sometimes threaten to descend into a mire of dark, sticky gobbledy-gook that mystifies even the most immersed equipment aficionado. Such is the long list of technical features they pack into every shoe.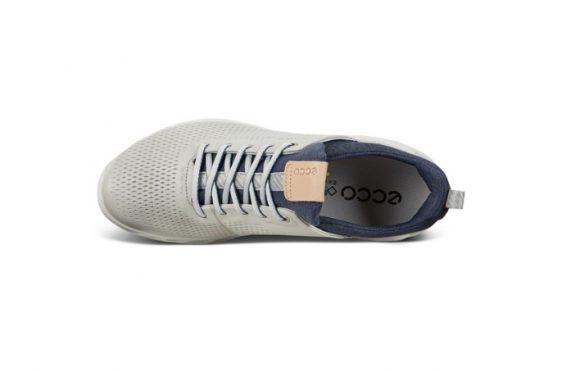 If there was no substance to these releases, you might frown for a moment before falling about laughing. But Ecco, founded in Denmark 56 years ago, has long been one of the most respected shoe-makers in the world. There must be something to these press releases.
The Features
The new Biom Cool Pro comes complete with the lingo-laced company statement–there are words in all-caps, plenty of hyphenated, curiously-spelled words, trademark symbols, compound words and portmanteaux. But among it all, is the promise of a high-performance shoe that looks good, ensures good traction and stability and which will keep out the wet while allowing your feet to breathe.
It was designed in conjunction with Gore-Tex (should that be all caps?) which created Gore-Tex Surround Technology. Together with Ecco's T.PU EXHAUST GRID (?) in the midsole, it allows fresh air to access the sole of your feet while, says Ecco, "simultaneously allowing heat and moisture to escape".
Jesper Thuen, General Manager of Ecco Golf USA, says this innovative, microclimate technology is unique to this shoe. He adds that his company's partnership with Gore-Tex is "just another example of how ECCO continues to push the envelope of style, comfort and performance."
The Biom Cool Pro is built on the BIOM NATURAL MOTION last and designed to support the natural form of your foot. It also features the 'low-to-the-ground sole structure' that is becoming more common in athletic shoes. It's supposed to give the wearer exceptional responsiveness.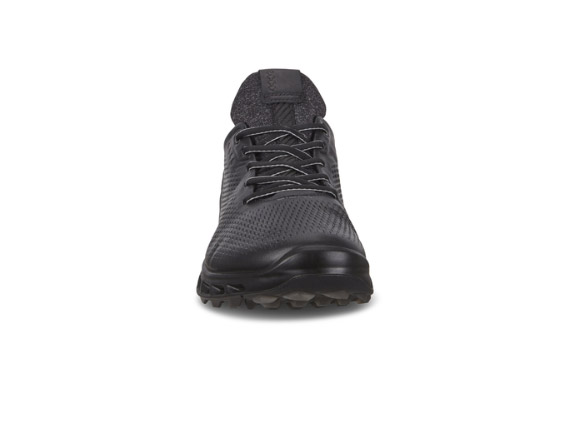 FLUIDFORM is a 'state-change' technology that uses specialized fluid materials to form around the last in a bid to ensure a balance of cushioning and rebound while also creating a flexible and durable bond without stitching or gluing. And the TRI-FI-GRIP outsole is designed to ensure 'multi-purpose zonal performance through three segments–stability, durability and rotational support'.
The upper is made with a strong, durable layer of Ecco's Two-Tone Yak leather which is perforated on the forefoot. A double-layer neoprene tongue is there to cushion the foot, facilitating putting on and taking off the shoe.
You finish the typical Ecco shoe review/story with a dozen or more words underlined in red. The computer doesn't recognize them and, frankly, few do outside of Ecco's factories. Once you ignore them all, however, you are usually left with a pretty formidable pair of golf shoes.
$230
Available in – Grey/Navy, White/Grey, Black
us.ecco.com/golf
---
For more on the latest and greatest gear in golf, visit our GEAR PAGE.
Colorado AvidGolfer Magazine is the state's leading resource for golf and the lifestyle that surrounds it, publishing eight issues annually and proudly delivering daily content via coloradoavidgolfer.com.