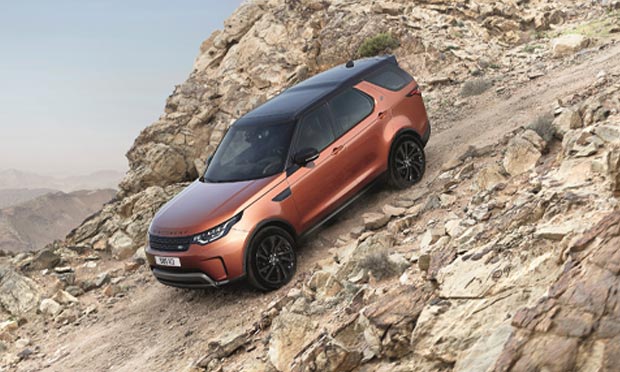 There was a time when Land Rover—and Range Rover, its even more prestigious brand—could do no wrong. The company had pretty much defined the premium SUV experience and sales reflected that. It got to the point that models bought here and exported to China were worth two to three times their MSRP Stateside. But things change quickly these days and now the company (and sister brand Jaguar) are struggling mightily.
The overarching reason is that consumers now have a huge number of other choices, ranging from various Audis, Porsches and BMWs up to Bentley and even Rolls-Royce. Ironically, the Land Rover Discovery HSE Luxury and Range Rover Sport SVR are two of the more compelling vehicles that Rover has built in years, and while marketing types will tell you sales success is all about proper "image," it is really the quality of the product itself that will define future success. Based on experience with these two beasts—not to mention the slam-dunk new Defender that comes soon—the company may well be on its way back into the black. The "Rangie" SVR is covered here; now let us take a trip to the Disco.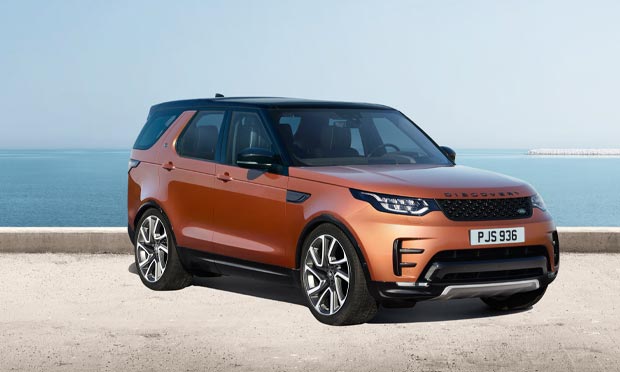 Styling & Design
Styling is perhaps one of the areas that has worked against Land Rover over the past few years; the rounded, teardrop-like form of both the Land Rover Discovery its smaller stablemate, the Discovery Sport, don't have the beefy toughness of the older LR4. Changes for 2019 make it more pleasing, and if big enough wheels are spec'd (like the test vehicle's 21in jobbers) the proportions aren't quite so Orca-like. Nonetheless this isn't the company's most easily appreciated aesthetic. There are many interesting details, such as the asymmetrical tailgate design and the LED lights have great graphics, but it's hard to hide how bloated the rear quarters appear. The Discovery is based on the same flexible aluminum architecture that underpins most all Rover products and this rigid shell provides a stout platform for the independent front and rear suspensions to operate from.
Technology, comfort and features
The Discover interior is nicely finished in (mostly synthetic) soft-touch materials and the look is clean and elegant. The driving ergonomics are great and the steering wheel very nice to hold, with easily understood controls for various systems built into the spokes. The digital screen that replaces conventional instruments has graphics that aren't quite as nice as those in some rivals and configuring it isn't intuitive. The Land Rover has optional power fold second and third rows, which are spacious and comfortable; its power tailgate with powered, moveable divider is a superb way to allow access to the cargo area. With the back row folded there is copious space, but when occupied there's barely enough room for two bags. Best to plan on using a roof-mounted box if you frequently travel 7 Up in a Disco.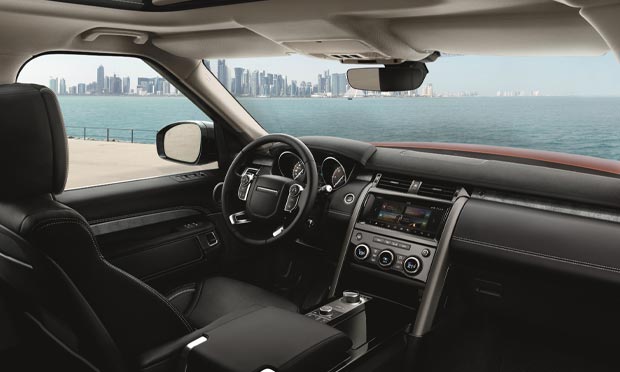 Most all the mod cons are in place standard—or at least optional—in the Land Rover; whether Apple or Android, the In Control TouchPro infotainment system will work with them, and driver aids like autonomous emergency braking, adaptive cruise, lane assist, blind spot monitors and auto LED lights are either standard or optional. The Discovery interface is one screen only, with conventional climate controls. Meridian, one of the most innovative and iconic British audiophile companies, has helped craft some of the best sounding mobile systems extant. The test Discovery, equipped with the Meridian's midlevel, 19 speaker/825 watt system, didn't disappoint this audiophile reviewer.
Powertrain & Driving Dynamics
There are two engines that can be had in the Disco: the long-serving, 340hp supercharged, gasoline V6 and a compression-ignition alternative. This Td6 diesel has outputs of 254hp and a stout 443lb-ft torque. Hauling about 5,500 pounds of SUV, it takes 8sec to get to 60mph and manages average fuel economy of in the low-20s range (which is excellent) and can tow up to 7,700lbs (opt for gasoline and get 500lbs more capacity). It has obvious midrange muscle and a pleasing ability to shrug off altitude.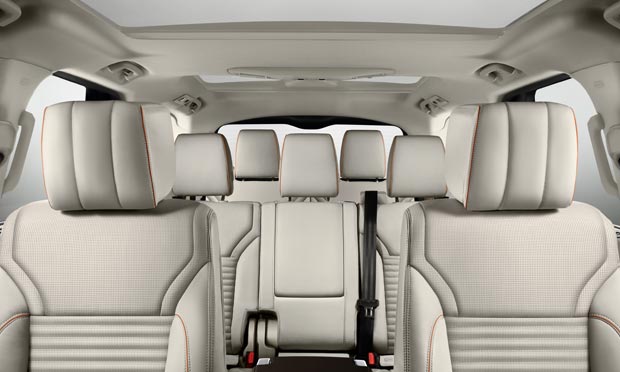 The independent suspension is by air springs and rides quite well over rough pavement. This is something of a relief, as early Discos suffered from a brittle, crashy ride. The downside is that the Discovery is ponderous to pilot, with slow, deliberate reactions and a need to feed it gently into corners lest it lurch about in an unseemly manner. Driving a much more plebian 7-passenger crossover right after having the Land Rover brought home how antiquated its dynamics are. However, the Discovery will tackle off road challenges well beyond the remit of most mainstream machines. Between its Terrain Response 2 system that configures most all traction and braking parameters, through the optional two-speed transfer case with a low range, to the air suspension, which can raise ride height several inches in clear obstacles or wade through water it is the real deal in an SUV. There's one caveat for those who intend to exploit the Rover's back-wood bashing abilities: it doesn't come with a fullsize spare tire. Get a puncture miles from nowhere and your day is pretty much done, as its space-saver donut won't do dirt in the same way a full-size tire would. Braking power and feel are excellent, and the Discovery's helm is accurate and precise on road, forgiving off.
Conclusions
Land Rover posted a massive loss in the billions of dollars for the last fiscal year; some of this was a onetime write-down, but much was due to the slump in markets around the globe—especially China, where a new factory was built—and consumers looking elsewhere. It certainly doesn't help that these vehicles habituate at the bottom of all independent surveys for reliability. The forthcoming Defender could easily reverse this slide, as it appears a grand slam from a design standpoint and highlights all the attributes that make Land Rovers so compelling from a capability and image standpoint. If the company can leverage some of the goodwill generated by this latest offering and continue to hone core models like the Discovery, it will be no surprise to see Land Rover return to profitability.
EPA Ratings: 21/26/23
0-60mph: 8.0sec
Price as tested: $80,915
Here is what Land Rover has to say about the Discovery.
3.5 Stars Discovery HSE Lux
landroverusa.com/vehicles/discovery/index.html
bespokeautos.reviews/2019-range-rover-sport-svr-review/
---
For more auto reviews, visit our LIFESTYLE PAGE.
Colorado AvidGolfer Magazine is the state's leading resource for golf and the lifestyle that surrounds it, publishing eight issues annually and proudly delivering daily content via coloradoavidgolfer.com.