Rotation Over Knee is a thoracic spine rotation exercise designed to create more upper-body rotation in your swing and power in your game.
Class-A PGA Professional and former NFL player Jason Witczak of The Club at Pradera and Pinery Country Club and Elizabeth Martin show you an exercise aimed at increasing upper-body rotation around the spine.
You will need a standard foam roller and something in which to anchor the foam roller for this exercise. Another machine or the wall should work just fine.
Find an appropriate anchor for one side of the foam roller, kneel down next to it and face at a 90-degree angle away. Your inside knee should be on the ground to help you maintain stability. Place the foam roller parallel to the ground between your outside knee, which should be lifted off of the ground at a 90-degree angle, and the anchor. See the image below for reference.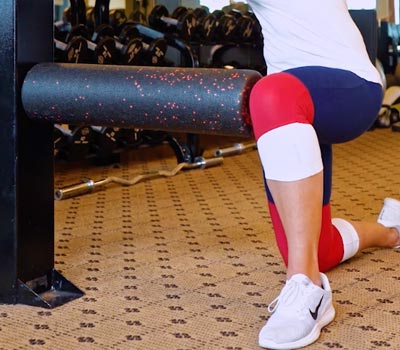 Once you've assumed the correct starting position, raise both of your arms directly above your head. Try to keep them in the position throughout the motion. Now, rotate just your upper body around your spine in the direction of the anchor/foam roller until you are facing it squarely (or as far as you can go). Once you have rotated fully, simply tilt your upper body at the hips towards the ground. Then, bring your upper body back to a straight-up position and rotate back to square.
Repeat these motions.
It is important to keep tension applied to the foam roller with your outside knee. This will also keep your core engaged throughout the exercise. Also crucial to getting the most out of this exercise is keeping your spine long and straight spine at all times.
Between each set, switch sides so that you are rotating in the opposite direction on the next set.
The set and repetition amounts will vary based on the golfer, but four sets of 10 reps is a great place to start. One repetition consists of a rotation towards the anchor/foam roller and a return to the square position.
If you practice this exercise regularly, expect to see increased rotation around the spine and in your golf swing.
What you'll need:
Anchor
Standard-size foam roller
How to do it:
Knee next to the anchor that you have chosen and face 90-degrees away from it. Put foam roller parallel to the ground and between outside knee and anchor.
Put hands up in the air
Rotate towards anchor/foam roller while keeping upper body straight and hands in the air
bend at the wait towards anchor/foam roller and back up again, still rotated
Turn upper body until it reached original position
Repeat motion
Switch sides
You can find more of these exercises and stretches by following Golf Digest Top 50 Golf Fitness Trainer Andrew Hannon on Instagram at @Ando_PFS.
You can follow Colorado AvidGolfer on Instagram at @ColoradoAvidGolfer
Follow Jason Witczak on Instagram at @JWitPGA
Also, follow Elizabeth Martin on Instagram at @Elizabeth_Diane22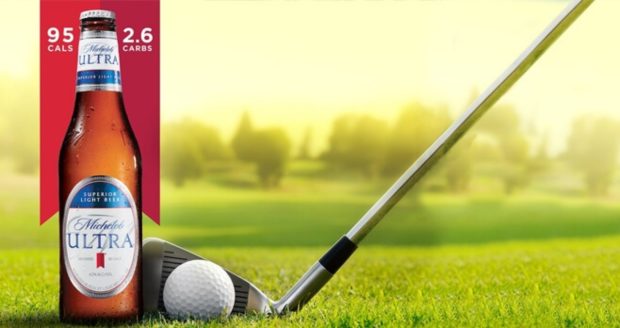 ---
Want more golf fitness tips? Visit our LIFESTYLE PAGE.
Colorado AvidGolfer Magazine is the state's leading resource for golf and the lifestyle that surrounds it, publishing eight issues annually and proudly delivering daily content via coloradoavidgolfer.com.