2017 Nissan Pathfinder Review
---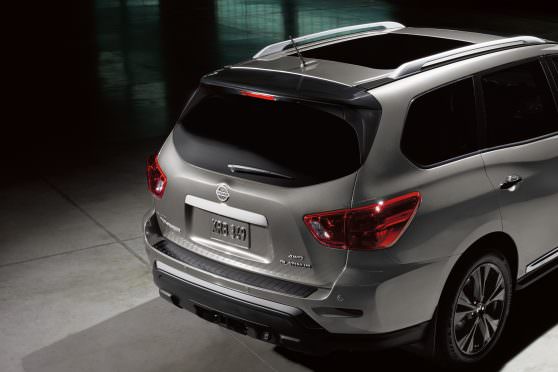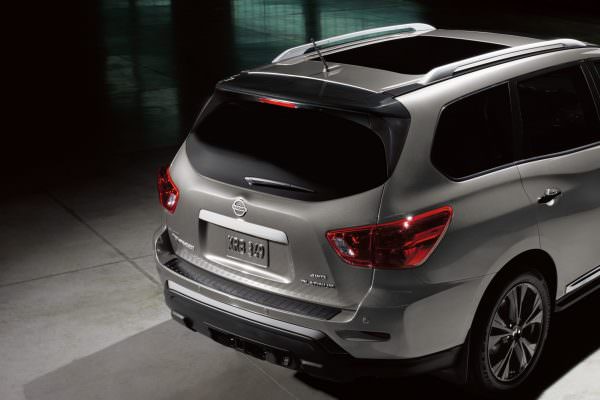 ---
When Nissan transformed the Pathfinder from a classic SUV and valid competitor to the Toyota 4Runner into a large crossover, there were many who felt that the formally tough off-roader's heritage had been betrayed. Their case was bolstered by the early Pathfinders having a large number of issues, some stemming from them being built in an all-new factory. But the market has moved on and most buyers do indeed want a car-like driving experience and the room for a large brood to ride in comfort—as long as it isn't in a minivan.
The new Pathfinder fit that bill quite nicely. Now it has undergone its midcycle refresh, and the Pathfinder emerges as an excellent choice for families in need of a people hauler that is also pleasing to drive. Styling changes make it look less amorphous and tougher, and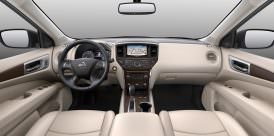 interior upgrades raise the level of perceived quality. The Nissan is incredibly roomy inside, with more space for passengers and cargo than most anything else in the segment; only the Honda Pilot boasts the same amount of room. Middle row seats flip fold and slide forward for easy access to the third row, and everything is well laid out for domestic duty. The infotainment system is off the pace of competitors' latest systems in terms of interface and features, but it is solid and robust in operation.
This could also be used to describe how the Pathfinder drives. Steering is accurate but doesn't provide the kind of connection that a Mazda CX-9 does to engage an enthusiast driver. The Nissan's ride quality is excellently judged for its mission though, and this is in spite of stiffer springs that give it flatter cornering. It is generally smooth and refined, without being floaty in the way the Honda can sometimes be. Performance is middling: a revised version of the classic VQ-series, 3.5-liter V6 now has 284hp and 259lb-ft outputs. You can feel the extra urge, in spite of the best efforts of the continuously variable transmission to smother the engine's verve, and the extra performance comes with no fuel economy penalty. In addition to quicker acceleration—estimated at 7 seconds 0-60mph—towing has increased to 6,000 pounds, something almost nothing in the class can match. Several brokering clients have reported that their Pathfinders are excellent at towing pop-up campers and the like—even through the thinner air of the Rockies, and also report that the vehicles have excellent reliability and robustness despite kids' and best attempts to destroy the capacious interior. And the Nissan leases available mean it undercut rivals by a significant amount in terms of monthly payment.
So it seems that despite the change in mission, the Pathfinder is finding its feet as a beefy, well-rounded utility vehicle that continues to provide an excellent value alternative to the Honda and Toyota offerings.
---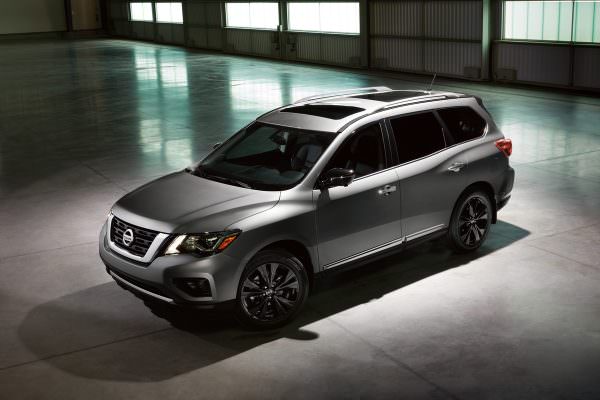 ---
EPA ratings: 21/26mpg; 19mpg combined
0-60mph: 7.0sec (estimated)
Price as tested: $44,685
Here is what Nissan has to say.
4 Stars
---
Contact Isaac Bouchard for help saving time, money and hassle when buying or leasing one at [email protected]
---