By Tony Dear

Golf Passport
Treat dad this Father's Day with Colorado's premier golf discount and dining membership. With the Golf Passport, save up to 60% at 65 top courses and private clubs!
Starting at $59
Available on the Colorado AvidGolfer store: Shop Now

Club Champion Gift Card
Having his clubs custom-built will help your dad strike the ball better. That will very likely lead to better scores which, in turn, will allow him to enjoy the game more. Isn't that what you want for your dear, old dad? There are numerous places he can get fit for clubs in Colorado, but a place we happily recommend is Club Champion which has a couple of locations in the Denver Metropolitan Area – Delaware St. in Westminster, and E. County Line Rd. in Highlands Ranch. Tens of thousands of fitting combinations and highly-trained fitting staff combine to make dad a better, happier golfer. Gift cards are available online.
$350 for a three-hour full-bag fitting session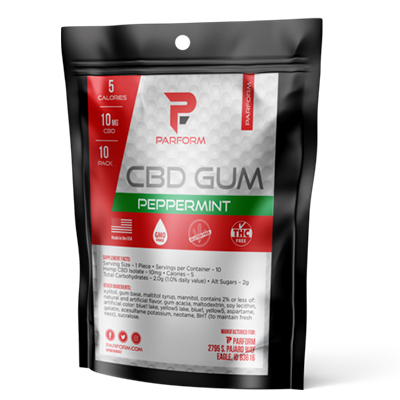 Parform CBD Gum
You'd think its pain and inflammation-reducing, anxiety-soothing, focus-improving benefits would be contrary to the rules of the game, but CBD oil is as legal as the hat on your dad's head (provided it doesn't have in-built audio relaying advice from his instructor). It's so legal and indeed, effective (individual results may vary, of course) that a number of PGA Tour players swear by it. Parform's CBD Gum is THC-free and provides 10 mg of CBD per piece. Snag a bag as a great gift for Dad.
Available in three flavors: Spearmint, Peppermint and Grape.
$18 per pack at parform.com
RZN Golf Balls
Between 2011 and 2016, Nike golf balls made with technology developed by Taiwanese firm RZN Golf were used in over 50 wins on pro tours around the world. When Nike chose to exit the golf equipment business in August, 2016, RZN Golf purchased all the necessary tech and trademarks, and relaunched at the 2020 PGA Merchandise Show when it introduced the four-piece HS-Tour designed for high-swingspeed golfers and which, the company says, performs similarly to the Pro-V1x.
$35/dozen at rzngolf.com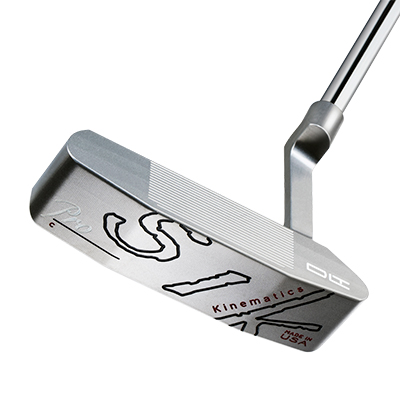 SIK Putters
Whether your dad's a Bryson DeChambeau fan or not, he should at least be aware of the putter the seven-time PGA Tour winner uses. SIK stands for Study in Kinematics – Kinematics being 'a branch of dynamics that deals with aspects of motion apart from considerations of mass and force', and the company's putters use its proprietary Descending Loft Technology (DLT) to ensure a more consistent launch angle and, therefore, better roll. This putter is a gift that will surly level-up Dad's game!
$400-$800 at sikgolf.com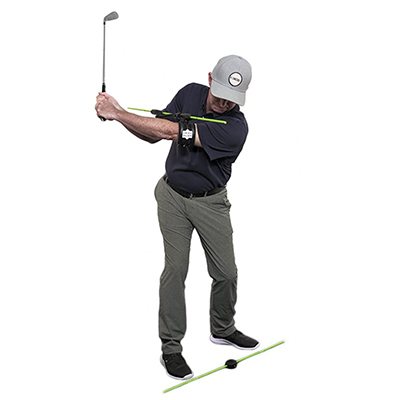 Swing Align
Swing aids come in all shapes, sizes and price-points, and score very differently for ease-of-use and efficacy. If you can find a trainer that's user-friendly, makes sense, genuinely helps you improve, and is affordable you're on to a winner. The Swing Align fits on to your arms and gives a clear indication of how your upper body is aligned in relation to your feet, helps keep your swing on plane, and keeps the arms and body connected better for a cleaner, more consistent strike.
$125 at swingtrainer.com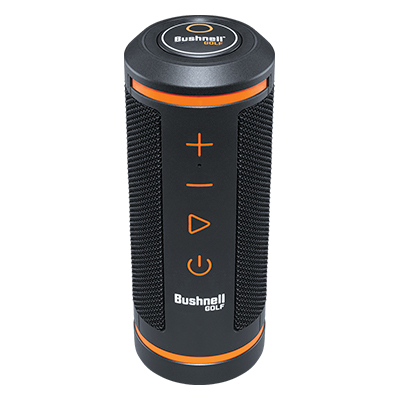 Bushnell Wingman GPS Speaker
If your dad's anything like mine and something of a luddite, it's possible he'll unwrap the Bushnell Wingman, frown for a few seconds, look a bit helpless and then, when shown by someone younger and more tech-savvy what it's capable of, state at it without blinking. Bushnell says the Wingman is the 'first of its kind' and, when paired with your phone and the Bushnell App (free), will not only give you the distance to the front, middle and back (at over 36,000 courses), it'll play your music and charge other devices (via a USB port) too. A strong BITE magnet mount attaches it firmly to the cart frame.
$150 at bushnellgolf.com

All 19 Holes Eco Polo
We're guessing the two dudes on the company's front page are about your dad's age. They look cool, comfortable, and the kind of fellas who love to follow a round of golf with a round of Coronas on the clubhouse patio. The image has a very relaxed, almost casual, vibe but, make no mistake, the manufacturers of the Eco Polo are deadly serious about the environment as, of course, we all should be. The perforated-weave shirt is 100% polyester recycled from plastic water bottles harvested from the ocean and landfills. It has an anti-microbial finish and a moisture-management coating.
$90 at all19holes.com

The Wizard—Jeff Wallach
Wallach has been a non-fiction writer of some renown for more than 20 years, contributing golf and lifestyle stories to The New York Times, The Oregonian, Sports Illustrated, Men's Journal, GOLF Magazine, Money Magazine, and several others. He also holds a Master's degree in fiction-writing from Brown University, and he put it to good use authoring a hugely-entertaining debut novel that follows the progress of two brothers who go looking for their past after discovering their father wasn't who he was supposed to be. The story is absorbing enough, but it's the quality of the prose that sets this book apart.
$18 at jeffwallach.com

The Nine Virtues of Golf—Jay Revell
For some, golf is merely exercise. For others it's a social pursuit, an opportunity to meet people and make friends. There are those for whom it's a mental and technical challenge. For Jay Revell, it's all that and plenty more besides – a near spiritual mania that has had him transfixed since a very young age. The Floridian writes about the game, and his love for it, with an eloquence that hooks you quickly and doesn't let go.
$14 at amazon.com

Ben Hogan's Five Lessons
If your dad considers himself a serious golfer, and doesn't have Hogan's seminal instruction book, first published in 1957 and republished in 1985 and 1990, somewhere on his nightstand or on a bookshelf, there is a gaping hole that needs filling with this gift. It's unlikely he'll ever swing like Hogan, but this is a volume every golf library should have anyway.
From $22 (new, paperback) at amazon.com
---
For more on the latest and greatest gear in golf, visit our GEAR PAGE.
Colorado AvidGolfer Magazine is the state's leading resource for golf and the lifestyle that surrounds it, publishing eight issues annually and proudly delivering daily content via coloradoavidgolfer.com.