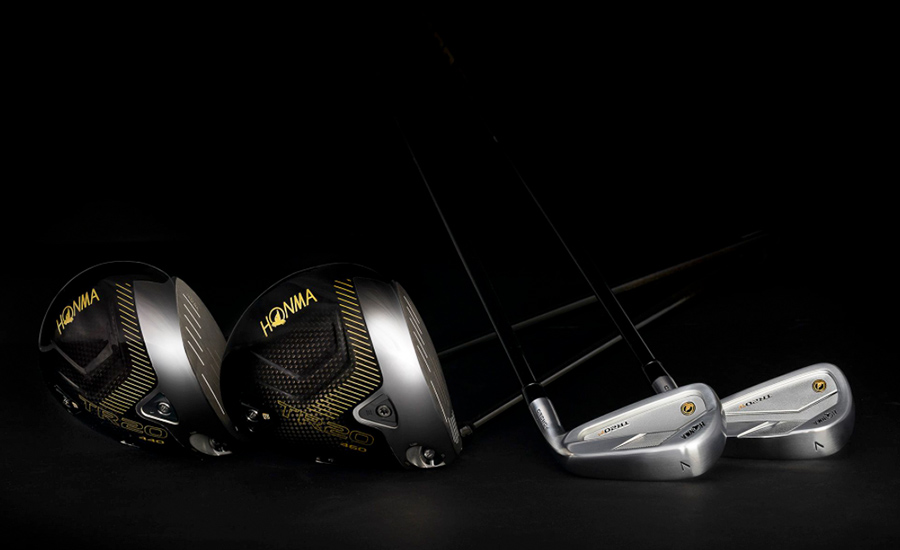 The Englishman's split with Honma isn't a good look for the company, but there's no denying its TR20 product line, especially the two driver models, are worth your attention.
By Tony Dear
We do this occasionally. By focusing on a single new product every week (or a line/family/stable of closely-related items), rather than listing everything that comes out, there are times when certain new releases get passed up – not dismissed or rejected, just, you know, pigeonholed for a spell before being featured on this page a few weeks later.
There was a product launched at this year's PGA Merchandise Show that made a little noise, but a number of other products made more, so it got sidelined. That was SIX MONTHS AGO!
When, in the last week of May, it was officially announced the manufacturer's one PGA Tour asset was leaving the company (ending months of speculation), this equipment item suddenly came rushing back into our collective consciousness. But wasn't Justin Rose's departure from Japanese clubmaker Honma, just one year into a multi-year contract, a sign we should perhaps just let the idea of featuring the TR20 Driver die? Wasn't it an indication Honma clubs weren't terribly good? The internet seemed to think so, for a short while at least.
A couple of weeks on, the forums and chat pages appear to have calmed down and most people are again acknowledging that Honma, a quarter-billion Dollar global company headquartered in Sakata, Japan, does, in fact, make clubs of the very highest quality which apparently didn't suit the former US Open champion.
The fact he was heavily involved in their design renders the situation all the more mysterious and throws up a number of questions regarding the rift. But these are questions no one but Rose himself and a handful of Honma executives will ever be able to answer confidently.
So there's very little point in asking them. We're just here to feature the club we first saw in Orlando, FL.
The TR20 is part of Honma's T//World family and it replaced the T//World 747 – the 'TR' stands for Tour Release. Its development was a joint venture between Sakata where the company was founded in 1959, and its US affiliate in Carlsbad, CA where Honma House (club-fitting department, museum, retail store, and Tour HQ) is located – there is also a Honma fitting center (Honma Experience) at the Reunion Resort in Orlando.
Honma entered the US market toward the end of 2016 with big plans. Company owner, Shanghai businessman Liu Jianguo, wanted to make it big in the world's largest golf market and hired TaylorMade's former CEO Mark King as a consultant. President of the company's US division is John Kawaja who spent 11 years as a top executive at TaylorMade-adidas Golf, while Chris McGinley, with 20 years' experience at Titleist Golf Clubs, is Honma's Global VP of Product.
McGinley, who was instrumental in the TR20's development, says the design of the driver (which comes in 440cc and 460cc models) was based primarily on a clamshell-shaped carbon body set in place by a 6-4 titanium frame that saved a significant amount of weight, thus increasing the TR20's speed. "The carbon clamshell construction is unique," McGinley adds. "Carbon has been used in sole plates before, of course, but we increased the amount in the TR20 creating a significantly lighter sole plate. The weight savings from both the carbon crown and sole allowed us to put the metallic structure where it was needed and save weight where it was not needed."
The ET-40 carbon used in the crown is made up of synthetic, semi-crystalline organic polymer fibers (Polyacrylonitrile) which, says McGinley, are tough but not brittle. "We can mold them into the ribs which allowed us to make a lighter but stronger carbon crown," he adds.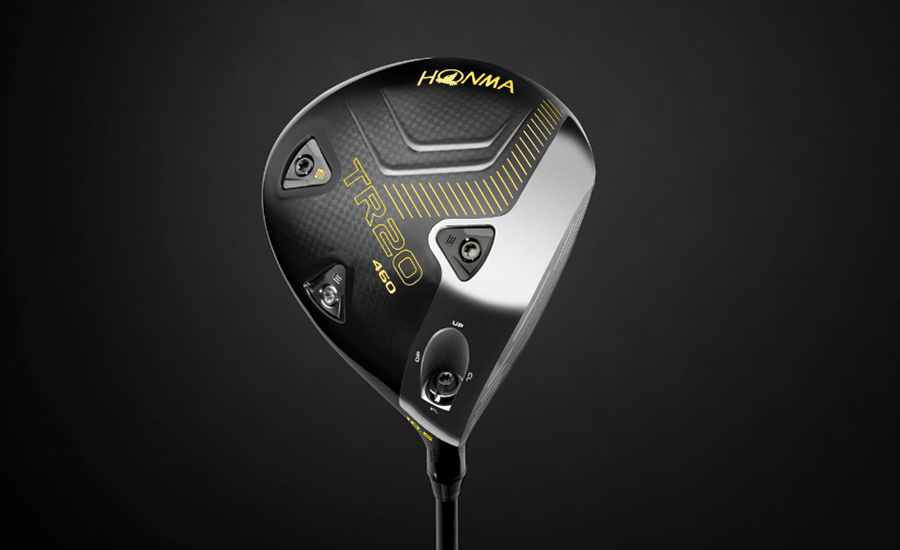 The titanium frame, though significantly smaller than it is on other drivers, is big enough to hold three strategically-positioned weights that together make the club adjustable. "Instead of making three different ball-flight driver models, we made two sizes (440 & 460) that can be tailored toward high MOI, low spin, or draw bias as the player requires," says McGinley.

One more important feature of the TR20 is the internal groove toward the rear of the sole which, together with the club's lightweight properties and variable face thickness, contributes to greater ball speeds. "The double-slot in our XP-1 driver was great technology for the game improvement golfer, providing both speed and accuracy," says McGinley. "The TR20 is fast through its weight and energy-transfer efficiency made possible by the Ti-Carbon fast frame. Basically, we didn't need the slot technology to create speed."
No one is suggesting Justin Rose's exit wasn't harmful to Honma, least of all Chris McGinley who says plans are ongoing to find a replacement(s). But it's very unlikely the divorce will have any bearing whatsoever on how you perform with the TR20 Driver. The price might be a little off-putting admittedly, but Honma makes premium products, and this driver (along with the handsome P Iron and V Iron) is certainly no exception.
$650
Lofts – 8.5˚, 9.5˚ and 10.5˚ (can be adjusted up or down by 1˚ through a patented, non-rotating hosel system that adjusts both loft and lie while keeping the shaft spine in a consistent position).
Shafts—Honma Vizard (50, 60 and 70 gram options, built using graphite from Shiga, Japan-based Toray Composites.)
---
For more on the latest and greatest gear in golf, visit our GEAR PAGE.
Colorado AvidGolfer Magazine is the state's leading resource for golf and the lifestyle that surrounds it, publishing eight issues annually and proudly delivering daily content via coloradoavidgolfer.com.