How can a guy who writes about equipment use clubs that are so out of date?
By Tony Dear
My Reluctance
On Twitter a few weeks ago, I saw a very respected instructor had posted a video of his swing. He prefaced the tweet by saying how reluctant he was to show the world his move as it was somewhat homegrown. The guy has several thousand followers and, I'm certain, a solid reputation as a swing coach in his region.
His being loath to reveal his rather peculiar swing–an unsightly mix of Ray Floyd and Corey Pavin–was perfectly understandable. Naturally, he feared losing credibility and being trolled by people who didn't know how good a teacher, or indeed player, he was.
I feel the same about showing you what's in my bag. During the four/five years I've been writing these weekly equipment posts, it's possible you've formed a picture of an intense gearhead with a garage so full of old, discarded clubs a dumbstruck Arnold Palmer would have walked through it feeling a little covetous.
Not quite. Yes, my garage probably does house more old clubs, bags, shoes and assorted golf knick-knackery than most, but not enough to have caught Palmer's attention. And though there certainly was a time I knew every single manufacturer's entire product inventory by heart and anticipated press releases and product launches the same way a child waits for Christmas Day, I'm not nearly as zealous as I once was.
What's In My Bag
In lieu of news of major manufacturers' latest releases, the boss thought it might be a good idea for me to disclose the contents of my golf bag–a lightweight, pencil, Sunday carrier that cost me all of $50. I protested, saying divulging my equipment secrets wouldn't necessarily be a good look given how dated some of my stuff was, but he countered saying it might be reassuring for readers to know they needn't necessarily purchase whatever new stuff the manufacturers were pushing, and that they weren't the only ones with unfashionable equipment.
Driver
I'm aware of all the arguments that suggest you change your driver or irons every three years or so, and warnings that if you wait any longer, you may be leaving significant yardage on the table.
But here's the thing–the term "significant yardage" means different things to different people. For the Division I college player, aspiring Tour pro and actual Tour pro, significant yardage might mean four or five yards off the tee. It's a big deal at that level. And that was me 25 years ago (well, not an aspiring Tour pro quite, but an apprentice PGA professional and instructor). Nowadays, the promise of five extra yards doesn't grab me like it used to, and I'm comfortable hitting my Ping G30 driver. I daresay my best drive with a Callaway Mavrik, for instance, would fly a bit further than my best drive with the G30, but how often do I hit my best drive now?
Irons
Same with my irons. I traded in Mizuno blades for cavity-backs long ago, and the cavity in the back has got progressively deeper over the years. In December 2015, I played in a media tournament in Arizona and had one of those weeks where things just mysteriously click into place. I ended up winning a set of Bridgestone J15 cast irons, and I haven't felt any need to replace them.
About three years ago, I added a couple of Cleveland Launcher HB Turbo irons which I had been testing. I liked them so much I could be tempted to buy the set one day.
Wedge
s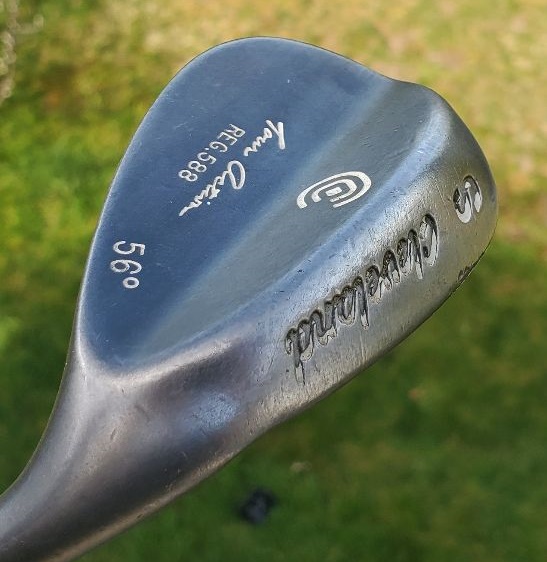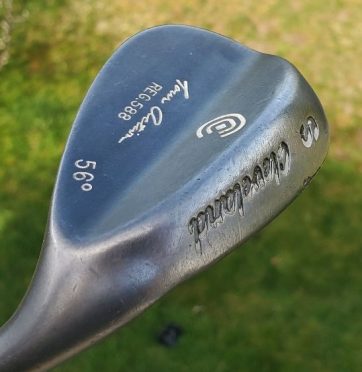 As for shots around the green, I've become something of a one-club guy. That certainly wasn't the case fifteen years ago, but I became so confident with my 1999-built (yes, it's over 20 years old) Cleveland 588 56˚ sand wedge that I began using it for virtually every shot from 90 yards and in. If I had 50 yards to the pin and the ground was dead flat with nothing between me and the hole, I'll probably bump a 7 or 8-iron along the ground, but far more often than not I hit the 588. Whether it's the shape of the head, the thickness of the grip, or the give in the shaft I don't know, but I have a good feeling nearly every time I use it. Find yourself a club that makes you feel that way.
Putter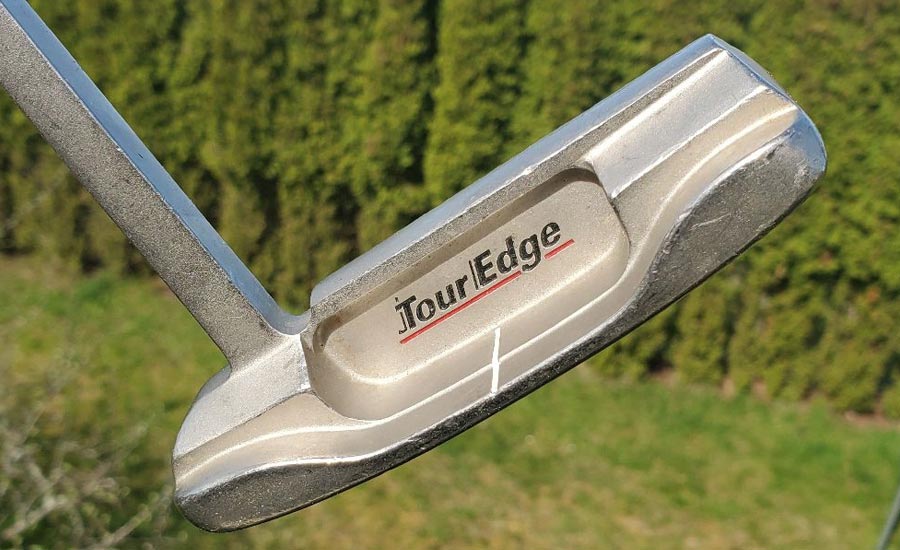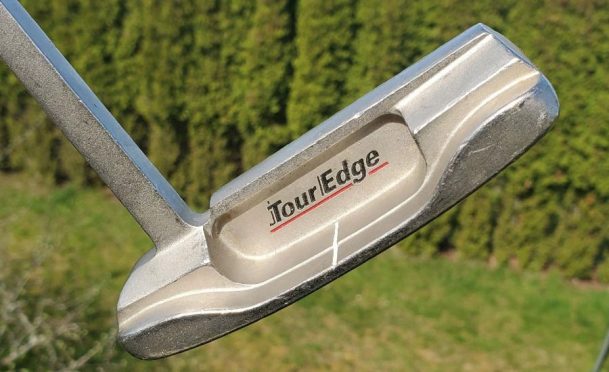 The Tour Edge putter in the photograph hasn't been a mainstay over the years, but it's definitely the putter I've used most often. I've always felt most comfortable with heel/toe-weighted Anser-shape putters and, to be honest, one of my biggest regrets is letting an old Anser go about 20 years ago. The Tour Edge version is much lighter, and it feels great on quick, summer greens. Again, why change?
So there it is, my bag of delights. I hope that knowing I use such outmoded equipment won't stop you from reading equipment posts in the future. I'm here to bring you news of product releases and advise you to go and test featured products for yourself so you can make informed decisions.
Really, I'm just the messenger boy.
---
For more on the latest and greatest gear in golf, visit our GEAR PAGE.
Colorado AvidGolfer Magazine is the state's leading resource for golf and the lifestyle that surrounds it, publishing eight issues annually and proudly delivering daily content via coloradoavidgolfer.com.