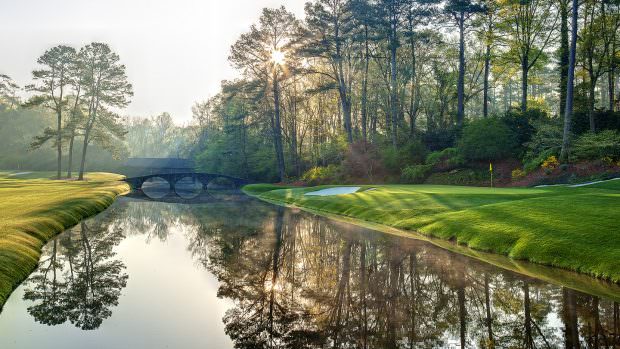 Why Ian Poulter could slip on the green jacket and other Master's buzz.
By Drew Kort
The Masters begins tomorrow. Could a resurgent Bubba win a third jacket? Is DJ, JDay or JT ready to break through? What about Spieth and Matsuyama? Nobody was talking about Sergio before last year's surprise victory. So we're going dark horse with some under-the-radar storylines you might want to follow:
Ian in green. After recently defeating Louis Oosthuizen in the Sweet 16 of the WGC-Dell Technologies Match Play in Austin, Ian Poulter was lied to. The Golf Channel, European Tour and other members of the press told the Englishman he earned himself a spot at Augusta National by entering the Top 50 in the Official World Golf Rankings.
Just to let you know.. I am not in the Masters, I was told after this mornings round that I was in the Masters by Golf Channel, The Media, @EuropeanTour, 10 minutes before I tee'd off this afternoon I was told sorry points weren't correct your not in yet. #DisappointingMistake

— Ian Poulter (@IanJamesPoulter) March 24, 2018
As it turned out, Poulter needed to win one more match-which he lost to Kevin Kisner-to qualify. But, after winning in ridiculously clutch fashion at last week's Houston Open, Poulter got the last laugh—and an official invite to the Masters.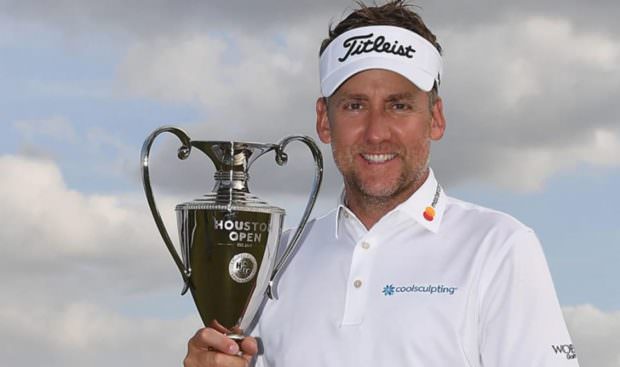 Entering the week with a sizable chip on his shoulder and riding an unmatched wave of momentum, the Ryder Cup star will look to add to his individual resume with a major championship. With three top-10s and six top-20s at Augusta National since his debut in 2004, he has both the experience and the past success to take the next step.
And Augusta's patrons don't heckle like the fans at Innisbrook.
The legend of Jeff Knox. Augusta lore holds that ANGC member Jeff Knox, the designated weekend marker for the Masters, has taken down some of the game's biggest names. Those names include defending champ Sergio Garcia and Rory McIlroy-twice.
In 2014, when Rory was on top of the OWGR, Knox was said to have bested him in their 18-hole match on moving day. Just a month ago when Rory was scouting Augusta in preparation for this year's event, Knox again came out on top (he did give Knox a few strokes). If an odd number of players make the cut this year, he'll have a shot to take down another one of the world's best.
Shot tracer technology. Never before has CBS utilized shot tracer during its broadcast of the tournament. Those days are over. Now you can see Bubba's 40-yard fades, Patrick Reed's 30-yard draws and Tiger's patented stinger with ease. The technology will be on holes 9, 10, 13, 15 and 18.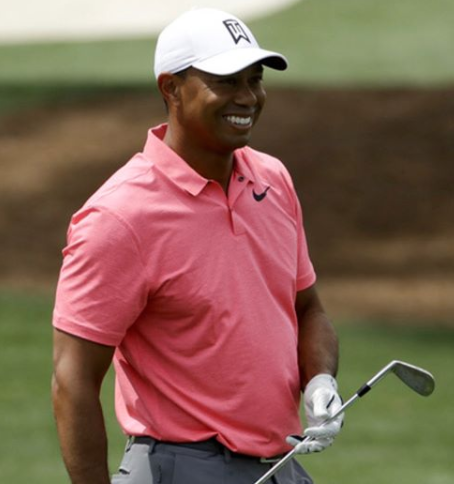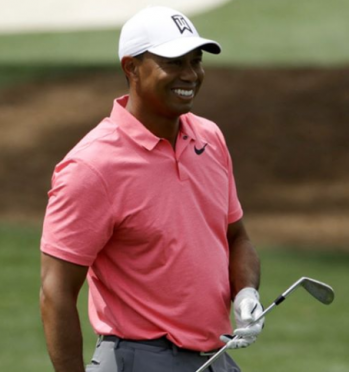 Tiger Smiles. Tiger not only brings a newly constructed spine to Augusta this week, but a new attitude as well. With the miracle of his comeback in full swing, positivity on and off the course has followed. Look for Tiger to be focused, but also look for more smiles than you're used to out of the 14-time major champ.
A generational clash. With the resurgence of Tiger and Phil and the rise of Rory, Spieth, JT and others, you'll see something golf fans have been yearning for. A chance to watch the past greats and current/future greats compete on golf's biggest stage.