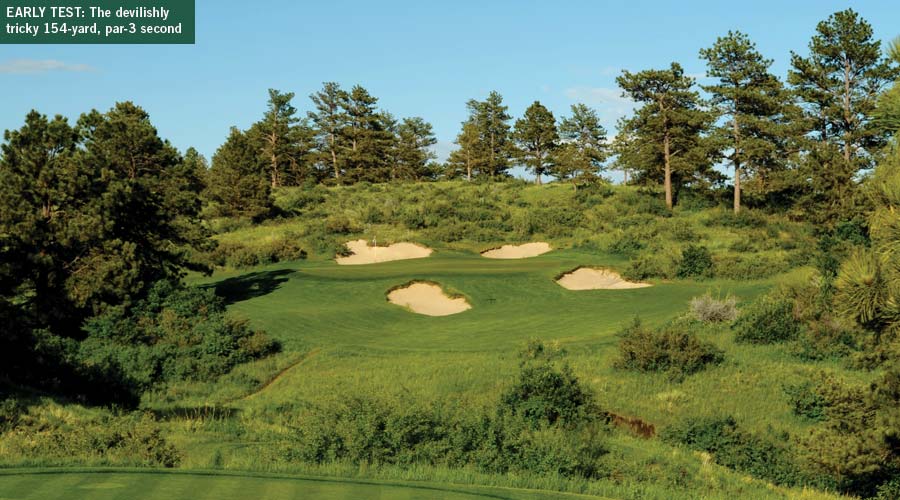 264 of the best players you've never heard of will put on a show at

Colorado Golf Club

this September. Don't miss it.
By Jon Rizzi
IN LAST YEAR'S U.S. Mid-Amateur Championship at Charlotte Country Club, two players from the host state of North Carolina squared off in the final, with resident Kevin O'Connell of Cary (near Raleigh) defeating Charlotte's own Brett Boner, 4 and 3.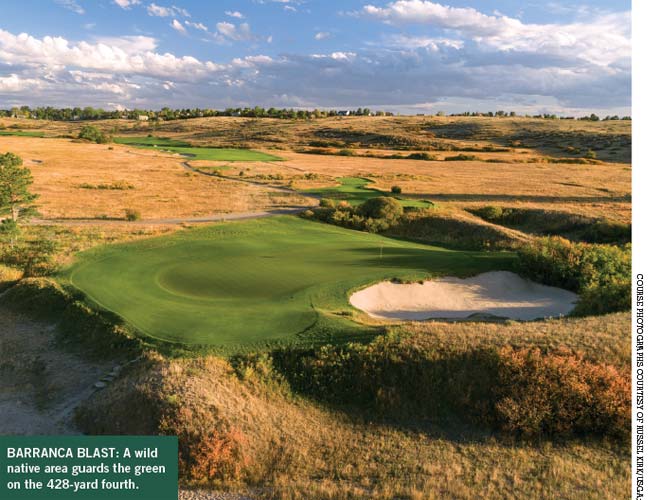 Come Thursday, Sept. 19, could fans at this year's U.S. Mid-Am at Colorado Golf Club witness our state's own version? Maybe a battle between Nick Nosewicz and Steve Irwin—both sons of Colorado Golf Hall of Famers. Or could an actual member of the Hall of Fame, the great 63-year-old Kent Moore, take on former CU star Matt Call or 2014 U.S. Mid-Am quarter-finalist Michael Harrington of Colorado Springs?
The chances of any of these scenarios occurring are highly unlikely. A same-state final has only happened three times in the event's 38-year history—and with only 64 of the 264 qualifiers advancing from the two stroke-play rounds, held Sept. 14-15  at CommonGround Golf Course and Colorado Golf Club, who knows which, if any, of the 11 Colorado qualifiers will remain for match play.
But even without a local in the mix, the quality of the competition at this year's championship will rival any golf tournament you've seen in person. Players such as O'Connell, Boner, Mike McCoy, Scott Harvey, Nathan Smith, Stewart Hagestad and Matt Parziale may not be household names, but their accomplishments on the amateur level want for nothing. Moreover, the 64 golfers who advance to the match-play portion—which begins Monday, Sept. 16—will be competing for a spot in next year's Masters and U.S. Open.
VIEWER EXPERIENCE
Colorado Golf Club, which previously hosted the 2010 Senior PGA Championship and 2013 Solheim Cup, can now boast of staging championships for the LPGA, USGA and PGA of America. In Colorado, only Cherry Hills Country Club can claim such a trifecta.
In terms of scope, the U.S. Mid-Am doesn't compare to those other two tournaments. But that has infinite advantages: Free admission, smaller crowds and convenient parking make for a more pleasant and manageable experience. No ropes and limited television equipment mean greater intimacy and no "featured groups" to stalk. CGC's spectacular clubhouse is open for breakfast, lunch and drinks as well as for purchasing merchandise bearing the distinctive paintbrush logo.
THE COURSE
The 7,600-yard Coore-Crenshaw course winds through ponderosa forest, scales scenic hillsides, borders rugged barrancas and traverses open meadows. Each hole is as different as it is memorable: The short, slippery slope of a par-3 at No. 2; the barranca carry to the green on No. 3, the length and trouble on the wind-affected Nos. 4-7; the riskily reachable par-4 on 8. But wait, there's more….
Best of all, Colorado Golf Club's abundant risk-reward options make it a spectacular match-play course, especially coming down the home stretch. The 329-yard par-4 14th will fuel some altitude-aided attempts at driving the well-guarded green. The green on the blind, 595-yard par-5 15th is reachable in two solid shots but so is the water protecting the putting surface. You've got to love the split fairway on the par-5 16th, which the club has made even riskier by moving back the tees almost 40 yards.
If a match is close to square going into the final two holes, you're in for a treat.
Strategic options abound on the 203-yard par-3 17th. The heavily guarded peninsular green has water and sand in front and left, and a dry wash left and long. The player with the honors can bail out to the right, forcing the other player to risk going for the pin. A shot at the fat part of the green might yield the same result.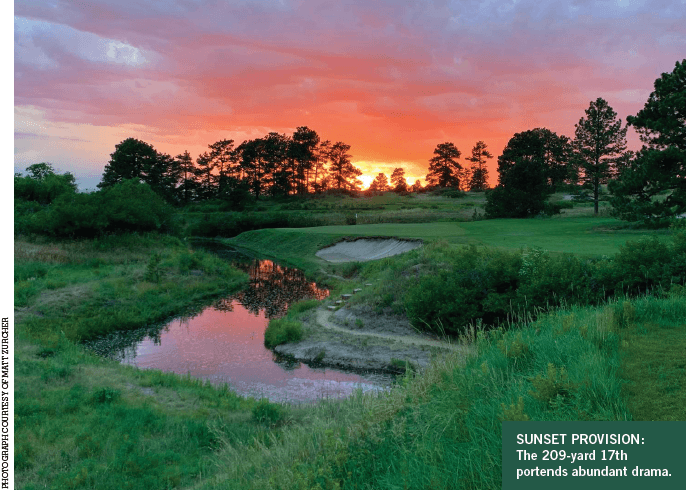 Should a match reach the 464-yard 18th hole, watch out. The fairway doglegs slightly left and uphill, forcing players to avoid the bunkers at the elbow if they take an aggressive line. The tiered green insists on approaches finishing below the hole for chances at birdie.
.
DIVIDE AND CONQUER
On Saturday, Sept. 14, a total of 264 hopefuls will tee off in the stroke-play portion of the U.S. Mid-Amateur Championship. By Sunday afternoon, 200 will leave disappointed.
Only 64 players—slightly better than one in four—advance from stroke play to match play. Thinning out a field this large requires a second venue. As it did when the 2012 U.S. Amateur was contested at Cherry Hills, the Colorado Golf Association's CommonGround Golf Course—a 7,461-yard, par-71 Tom Doak layout in Aurora—will serve as the companion course for this year's U.S. Mid-Amateur.
CommonGround and Colorado Golf Club will each host 132 competitors that Saturday; the fields will switch venues on Sunday. The low 64 scorers after the 36 holes will qualify for the first round of match play at Colorado Golf Club on Monday, September 16. If necessary, a playoff will be conducted to determine the last qualifiers for the draw.
COLORADO CONNECTIONS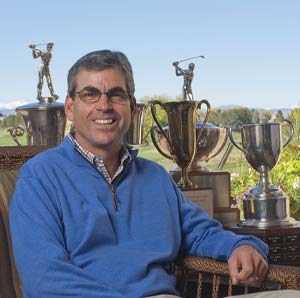 Kent Moore. Talk about great timing. In 1980, future Colorado Golf Hall of Famer Kent Moore celebrated his 25th birthday. The following year, the USGA instituted the U.S. Mid-Amateur Championship as a response to increasing numbers of amateur golfers aged 25 years and older finding themselves at a disadvantage when competing against collegians whose main occupation was golf.
So Moore, the 1973 Colorado Golf Association Junior Match Play Champion and former captain of the Purdue University golf team, qualified at Boulder Country Club for the new Mid-Am event. The honor of hosting the inaugural championship went to Bellerive Country Club near St. Louis, which, notably, would also host the prestigious 100th PGA Championship in 2018.
At Bellerive, Moore advanced to the match-play portion, where he defeated the stroke-play co-medalist Jay Rustman in the round of 32, 2 and 1. In the Round of 16, he fell 1 up to the more experienced O. Gordon Brewer, Jr., a Philadelphian who would later win two USGA Senior Amateur championships and the 2009 Bob Jones Award.
Moore qualified for four other U.S. Mid-Amateurs, the most recent coming in 2006 when he'd turned 50. Thirteen years later, with the event at Colorado Golf Club, the multiple CGA major champion will attempt to qualify again.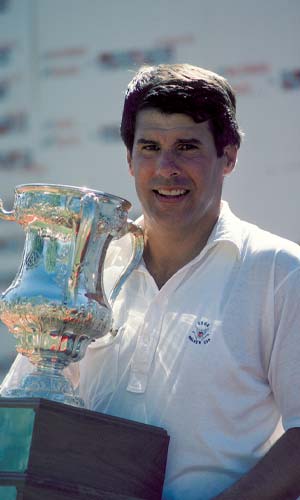 Cherry Hills Country Club. This year marks the second time Colorado has hosted the U.S. Mid-Amateur. In 1983, only the third year of the championship's existence, fans at Cherry Hills Country Club witnessed history as 39-year-old Jay Sigel of Philadelphia—who just 32 days earlier had defended his title in the U.S. Amateur—defeated Texan Randy Sonnier 1 up to become the first player to capture both the U.S. Amateur and U.S. Mid-Amateur championships in the same year. To date, he remains the only player to accomplish that feat.
A nine-time Walker Cup team member, Sigel would win three U.S. Mid-Ams overall before joining the PGA TOUR Champions in 1993. Only Nathan Smith, with four victories in the event, has won more U.S. Mid-Amateur Championships than Sigel has.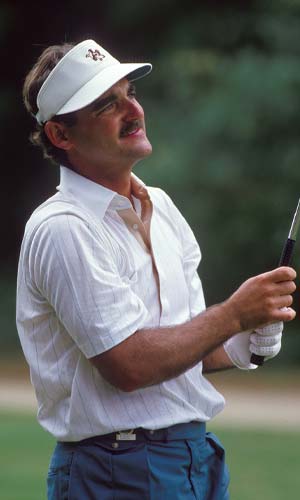 Bill Loeffler. Three years after Sigel's triumph at Cherry Hills, 30-year-old Denver native Bill Loeffler became the 1986 U.S. Mid-Amateur champion at Annandale Golf Club, just north of Jackson, Mississippi. A former PGA TOUR player who had his amateur status reinstated by the USGA, Loeffler defeated Chuck Pinkard of Georgia 4 and 3 in the final match. The victory propelled him to appearances on the winning U.S. Walker Cup team in 1987 and in the 1988 Masters, where he didn't make the cut. In '87, he also won the Colorado Golf Association Mid-Amateur.
After returning to the professional ranks in 1989, Loeffler won two national titles: the 1992 PGA Assistant Professional Championship and the 2007 Senior PGA Professional National Championship. He also captured three Colorado Open titles, three Colorado PGA Section Championships and a Colorado Senior Open. The 1995 Colorado Golf Hall of Fame inductee also qualified for the 2010 Senior PGA Championship at Colorado Golf Club, where he made the cut and finished T56.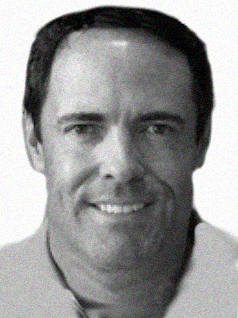 Michael Harrington. The 47-year-old Colorado Springs resident, who qualified to compete this year, remains the only player ever to concurrently win the CGA's Les Fowler Player of the Year and Mid-Amateur Player of the Year. He accomplished that feat in 2014, when he won the state's Mid-Amateur tournament and made it all the way to the quarterfinals of the U.S. Mid-Amateur at Saucon Valley Country Club. This will be his sixth appearance in the event.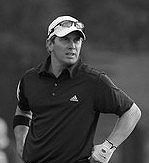 Steve Irwin. Making it into the event as the first alternate, the CGA's 2004 Les Fowler Player of the Year and 2011 Mid-Amateur Player of the Year will be competing in his sixth U.S. Mid-Amateur. He also has played in three U.S. Amateurs and one U.S. Open—an event his father, Hale Irwin, won three times.
This year's field will feature 11 Colorado-based players:
Ryan Axlund, Denver
Matt Call, Castle Rock
Michael Harrington, Colorado Springs
Steven Irwin, Golden
Jay Livsey, Wheat Ridge
David Lysaught, Denver
Kent Moore, Centennial
Nick Nosewicz, Aurora
Stephen Powers, Denver
Charles Sahlman, Denver
Charles Santaularia, Lakewood
For Saturday's tee times, CLICK HERE.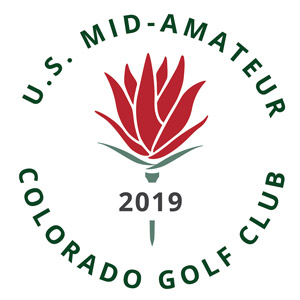 LOCAL KNOWLEDGE
SATURDAY, SEPT. 14: Stroke Play, Round 1, 18 holes, CommonGround Golf Course/Colorado Golf Club
SUNDAY, SEPT. 15: Stroke Play, Round 2, 18 holes, Colorado Golf Club/CommonGround Golf Course
MONDAY, SEPT. 16: Round of 64, match play*
TUESDAY, SEPT. 17: Round of 32/Round of 16, match play
WEDNESDAY, SEPT. 18: Quarterfinals/Semifinals, match play
THURSDAY, SEPT. 19: Championship Match, 36 holes
*All match play competition at Colorado Golf Club.
COLORADO GOLF CLUB
8000 Preservation Trail, Parker
coloradogolfclub.com
COMMONGROUND GOLF COURSE
10300 East Golfers Way, Aurora
commongroundgc.com
---
An earlier version of this article appears in the 2019 August/September Issue of Colorado AvidGolfer.
Colorado AvidGolfer Magazine is the state's leading resource for golf and the lifestyle that surrounds it, publishing eight issues annually and proudly delivering daily content via coloradoavidgolfer.com.