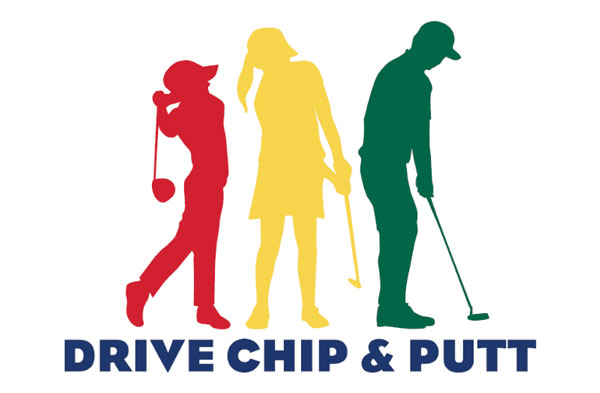 Colorado Golf Club pulls off an unforgettable event
By Jon Rizzi
With Pikes Peak in the distance and eight spots in the 2020 Drive, Chip and Putt National Finals at Augusta National Golf Club on the line, 112 participants from 12 states competed Sunday in the 2019 Drive, Chip and Putt regional qualifier at Colorado Golf Club in Parker.
It marked the first time the private club perched at 6,100 feet had hosted a regional qualifier for the free, nationwide youth golf development program open to boys and girls (ages 7-15) and conducted since 2013 in a partnership between the Masters Tournament, the PGA of America and the USGA.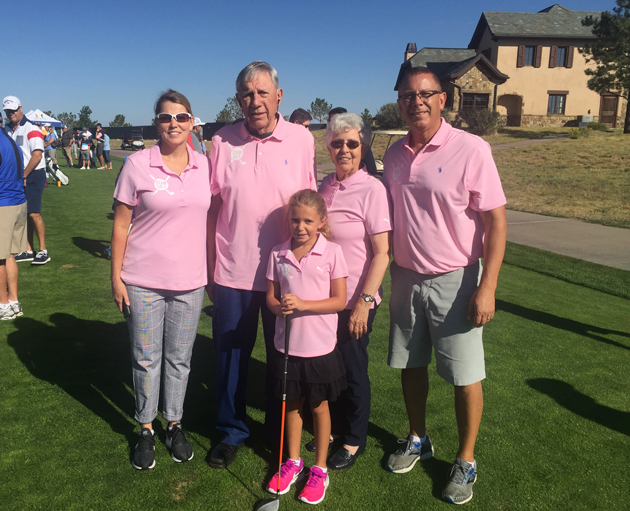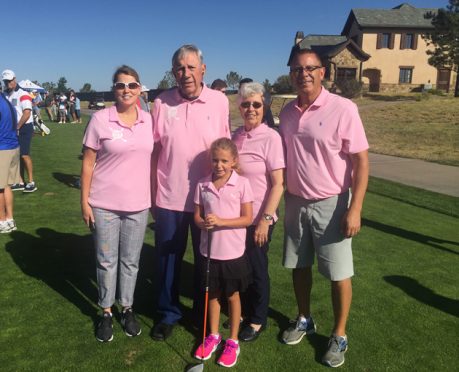 The venue could not have been more appropriate, as the 13-year-old club mirrored the contestants' youth and precocity. Since opening in 2006, Colorado Golf Club has already hosted the 2010 PGA Senior Championship, the 2013 Solheim Cup and, this Sept. 14-19, will serve as the site of the 2019 U.S. Mid-Amateur Championship.
"Giving back to the game through Drive, Chip and Putt is a big thing for us," club president Matt Kellogg said, "and so is the fact that we will be hosting the regionals again next year."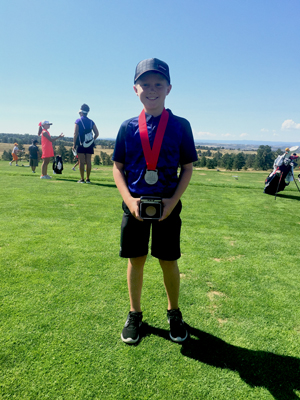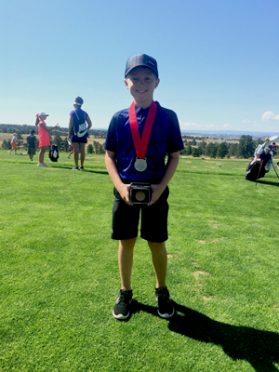 Club member Robert Polk, who volunteered as a spotter in the drive skills, amplified that opinion. "Is this great or what?" he asked enthusiastically. "I'm going to recommend to our board that we try to host this every year."
Colorado produced the highest number of competitors with 23—including last year's National Finalists Chunya Boonta, Caitlyn Chin (both from Greenwood Village) and Grady Ortiz (Colorado Springs).
None of those three will be going back to Augusta. Nor will any other Coloradans, though the four boys and four girls who became National Finalists did represent seven states: Illinois, Iowa, Missouri, Nevada, Oklahoma, Texas and Wyoming.
The Centennial State's highest finishes came in the Boys 7-9 Division, where Connor Young of Lakewood, who plays at the Fox Hollow and Homestead courses, placed second; and in the Boys 14-15 Division, Jack Chambers of Carr earned a third-place medal. Both earned alternate spots in the National Finals.
A 367-Yard Drive and 205 Points
While the Colorado contingent couldn't capitalize on the hometown advantage, 14-year-old Mateo Rascon of Mediapolis, Iowa, made the most of the thin air during the drive skills portion in the Boys 14-15 Division.
The six-foot-one high-school freshman uncorked three monster drives that the range could barely contain —one measuring 367 yards—en route to a maximum 75 points in the first competition's first skill.
He proceeded to hole a chip and a putt, totaling 65 out of a possible 75 points in the last two skill portions.
Rascon's jaw-dropping score of 205 points out of a possible 225 was the highest anyone involved with Drive, Chip and Putt could remember since the event began in 2013. "I've covered dozens of these, and nobody's gotten over 200," an onsite Golf Channel producer said. "It's got to be a record,"
"Where I'm from, we don't have any mountains," Rascon said. "So I knew it would go far."
Rascon, who finished second in his age division at the 2017 National Finals in Augusta, admitted getting a bit anxious before competing. "I was super-nervous this morning, shaking," he said. "I just had to take a deep breath."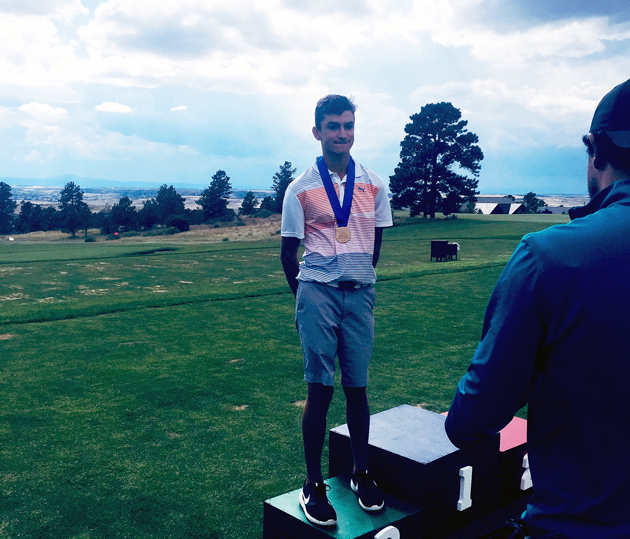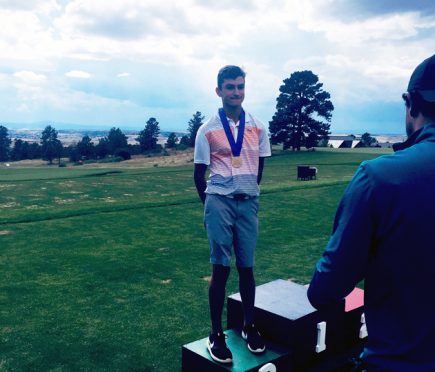 Many Happy Returns
Rascon was one of four Drive, Chip and Putt National Finalists making a return trip to Augusta:
In the Boys 7-9 Division, nine-year-old Chase Hughes of Oklahoma City won with a score of 145. Hughes, who kept a game face the entire day, came in fourth in last year's National Finals after struggling on Augusta's 18th green.
In the Girls 12-13 Division, 13-year old Yana Wilson of Henderson, Nev., will defend her title in the Drive, Chip and Putt National Finals. "the greens at Colorado Golf Club are comparable to Augusta National—well, almost," she said.
Wilson's friend, 14-year-old Ali Mulhall, of Green River, Wyo., won the Girls 14-15 Division. Mulhall also qualified for the 2018 National Finals. She and her family summer in Wyoming, but reside the remainder of the year in Henderson, where her father, Chris, works a PGA teaching professional.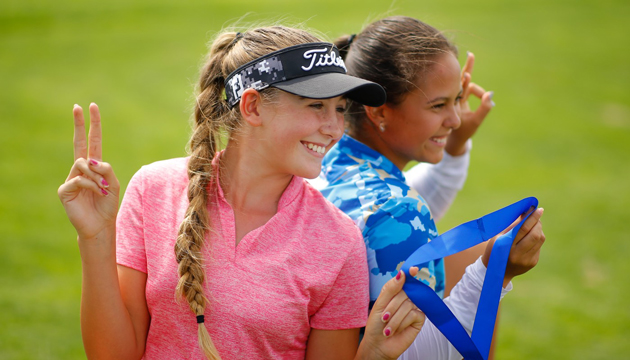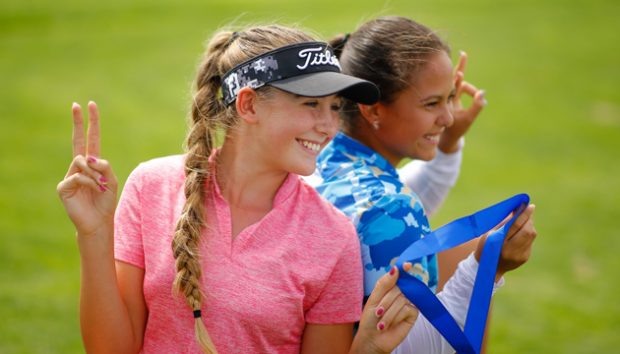 First Time's a Charm
The four other golfers who punched their tickets to Augusta for April's National Finals are:
Lydia Bolles, Ballwin, Mo. (Girls 7-9 Division) The 9-year-old Bolles, who has played golf since she was two, says she calmed her nerves "by making myself think like nobody's watching." After scoring only 11 in the drive skill portion, she scored 41 and 50 points, respectively, in the chipping and putting skills to take the title.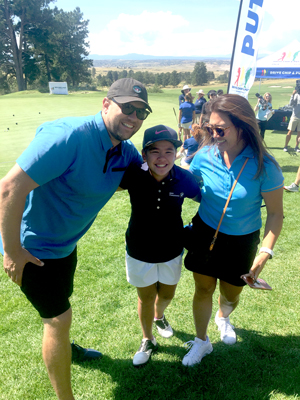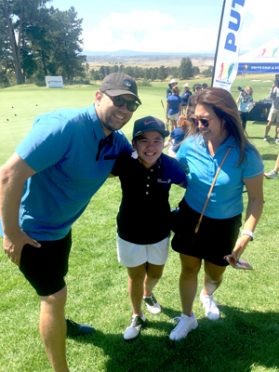 Reese Wallace, South Barrington, Ill. (Girls 10-11 Division) Wallace gave herself an 11th birthday present—and her parents, Nick and Cindy an unforgettable wedding anniversary gift—with an emotional victory in a playoff with 2019 National Finalist Evyn Cannon of Norman, Okla. The pair tied at 134 points, setting up a playoff in which each hit one drive, one chip and one putt. Wallace won it, 37-36. She first competed in Drive, Chip and Putt when she was six, and "waited the last five years just to get to regionals. And now I'm going to Augusta! I'm so happy!"
Steven Berzack, Lebanon, Mo. (Boys 10-11 Division) Picking up a club when he was two, Berzack soon hit golf balls into the bedsheets his father, Doug, hung in their home. Their backyard now sports a regulation putting green, built by Doug, which has sharpened Steven's game. "I just swing the club like I was at home," he explained of his approach to the regional.
Duff Mckay, Dallas, Tex. (Boys 12-13 Division) Duff's real name is … Duff, after his great-uncle, a stuntman who doubled for Tom Selleck in Magnum P.I. The 12-year-old golfer has competed in three previous Drive, Chip and Putt regionals, finally breaking through to the National Finals this year. He sees putting guru Marius Filmater for putting lessons, because, he says, "this would be my fourth year going to Augusta if I'd putted better." At the event, he and his dad Mark sported red "Big E" hats in honor of their former coach, Texas Golf Hall of Famer Eldridge Miles, who recently died.
Going Local
Among the notable performances turned in by Coloradans…
Girls Overall:
Taya Snow of Castle Rock tied for fourth in the Girls 7-9 Division.
Jadie Wilson of Denver finished fifth in the Girls 10-11 Division.
Caitlyn Chin of Greenwood Village finished fifth in the Girls 12-13 Division.
Maryn Harlow of Fort Collins finished fifth in the Girls 14-15 Division.
Girls Skills:
Taya Snow of Castle Rock tied for second in chipping in the Girls 7-9 Division.
Alexandra Remaklus of Commerce City and Caitlyn Chin tied for third in putting in the Girls 12-13 Division.
Maryn Harlow tied for second in chipping in the Girls 14-15 Division.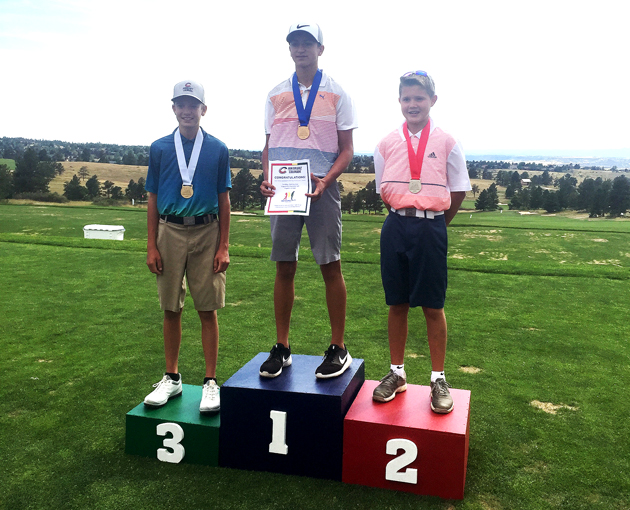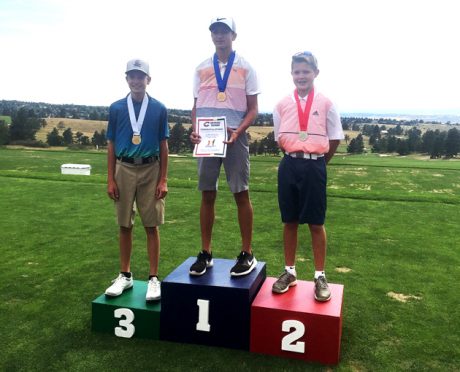 Boys Overall:
Connor Young of Lakewood finished second in the Boys 7-9 Division and will be first alternate.
Jack Chambers finished third in the Boys 14-15 Division and will be second alternate.
Gavin Amella of Castle Rock finished 5th in the Boys 12-13 Division.
Boys Skills;
Gage Poulsen of Timnath and Grady Ortiz (Boys 7-9)  finished 1-2 in chipping.

Connor Young of Lakewood (Boys 7-9) finished first in putting.
Ashton Edwards of Boulder (Boys 10-11) tied for second in putting.
Caden Davenport of Windsor (Boys 12-13) finished third in driving.
Grant Samuelson of

Fort Collins (Boys 14-15) finished second in chipping and third in putting.
Read more about Sunday's action at Drive, Chip and Putt.
---
For more of the latest Colorado golf news, visit our NEWS & PROFILES PAGE.
Colorado AvidGolfer Magazine is the state's leading resource for golf and the lifestyle that surrounds it, publishing eight issues annually and proudly delivering daily content via coloradoavidgolfer.com.