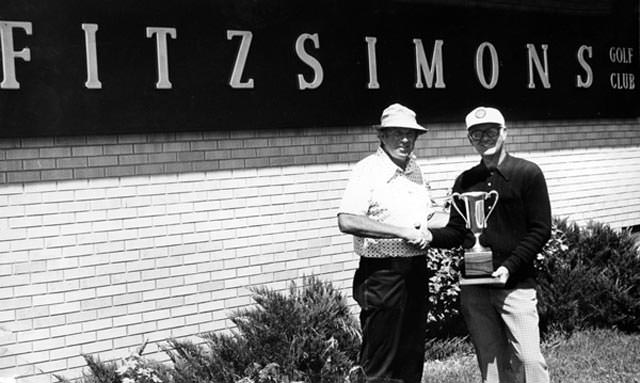 When Nick Nosewicz won the Colorado Golf Association's 2015 Match Play, he dedicated his victory in the state's oldest championship to his grandfather, Ed Nosewicz, Sr. "I brought him the trophy and four Big Macs," Nick remembers. "I left the trophy at his house and when I picked it up a month and a half later, it had been polished and looked brand new."
Appropriately enough, Ed Nosewicz, Sr.—who passed away on July 27, six days after his 91st birthday—shined in the Colorado Senior Match Play, winning four times between 1977 and 1982 over such Colorado Hall of Fame players as Les Fowler, Jim English and Dan Hogan. Nosewicz joined them in the state's pantheon of golf immortals in 2005. He also left a legacy in the form of five sons (Tom, Jim, Eddie, Lenny and Jerry), a daughter (Marianne) and 11 grandchildren, including Nick. "Golf is what you did if you wanted to be around the family," Nick says. "If it weren't for Grandpa, I don't think any of us would have anything to do with golf."
Nick's father, Lenny, started Lenny's Ski and Golf, now also known as Supreme Ski and Lenny's Golf, at Havana and Parker in Aurora, where Nick works as the general manager. Two of Ed's sons, Tom and Eddie, have become PGA professionals; and two others, Jerry and Jimmy, are both accomplished amateurs.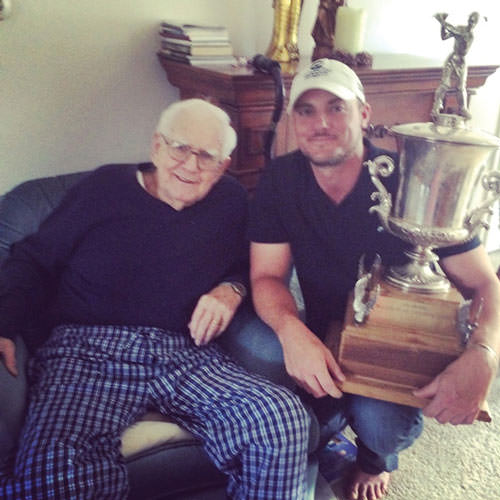 Their dad moved to Colorado after serving in the Navy during World War II. He attended the University of Denver, starring on the golf team and receiving an MBA before becoming an executive at Kraft Foods. His love for golf never waned, and after retiring in 1986, he could often be found practicing at the City of Aurora's Springhill Golf Course, where he also helped all levels of players.
The story goes that any time someone was struggling with their game, they'd stand under a certain tree and toss a bunch of balls. "It was like throwing bait into the water," Nick remembers one beneficiary telling him.
"He was one of countless people who came to the store with a story about Grandpa," says Nick, who has his own story from this year's Pacific Coast Amateur at Seattle Golf Club.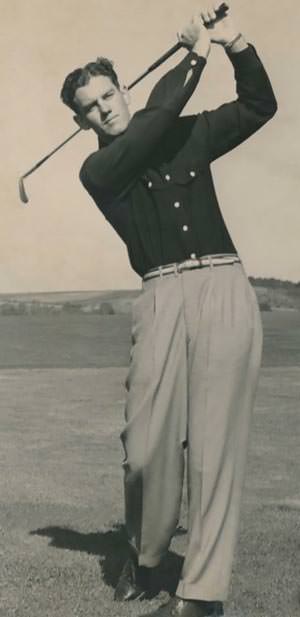 After shooting a one-over 73 the first day, Nosewicz posted two consecutive 77s in the wake of hearing about his grandfather's death. "I was playing crummy," he remembers. "The last day, I started on 10 and was one-under heading into par-5 16th. On my second shot I went for it with a 5-wood but it hit the green and rolled into the water. I wound up with an 8 and was ready to go home. Then my girlfriend pointed out a bald eagle watching me from a tree. Was it Grandpa? I knew I'd better finish. I went par-birdie and closed with a 73. The next night, we went to see my grandmother. The first thing I saw was a wood carving I'd never noticed before—of a bald eagle."
The third Colorado Golf Hall of Fame member to pass this year (Will Nicholson and English preceded him), Nosewicz's funeral took place August 4, the same day as the first round of the CGA Stroke Play Championship. Although Nick says his grandfather would have urged him to play—and the CGA was willing to accommodate him with an early tee time—the 32-year-old Nosewicz knew he had to pay his respects.
"Looking at a photo of Grandpa is like looking at myself with a 1950s haircut," he says. "I don't know where I'd be without him."
This article will appear in the Fall 2016 issue of Colorado AvidGolfer. Subscribe today!
RELATED ARTICLES:
Will Nicholson, Jr. – A giant of Colorado golf passes at age 87.
Colorado AvidGolfer is the state's leading resource for golf and the lifestyle that surrounds it, publishing eight issues annually and proudly delivering daily content via coloradoavidgolfer.com. Follow us on Twitter, Facebook and Instagram.