Acushnet has launched a new ball brand for golfers who may not "consider themselves golfers." Huh?
By Tony Dear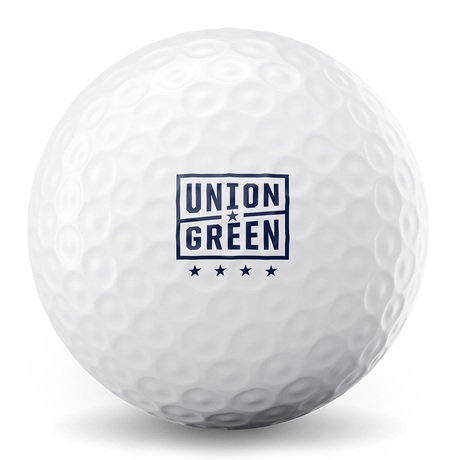 The first of the bullet-points listing the virtues of Union Green's Pindrop golf ball reads: "Tremendous trajectory." It's vague to say the least, but probably gives some indication as to who the typical Union Greenster might be.
The home page of the brand's website reveals much more. Front and center in the header image is a young, long-haired dude in shorts, carrying his bag, and wearing his hat backwards. On the "About Us" page, a new image shows him in shades. His shoes suggest he may be playing some pickup basketball after dinner at Buffalo Wild Wings.
Clearly the guy enjoys the game, and, to a degree, takes it seriously… just not to the degree where he'll get too worked up about trajectories. High or low; boring, penetrating, piercing or floating? It really doesn't matter to him, "Tremendous" is all he needs to know.
According to a company statement, Acushnet's new ball brand is for people who "head to the first tee just as they are and love to play the game on their own terms." They may or may not identify themselves as a golfer, the statement adds, or have grown up with a deep love and respect for the tradition of golf.
Why, you may be asking, are we featuring a product aimed at people who don't think of themselves as golfers? This is a golf publication, and you probably do consider yourself a golfer. It's not all of who you are certainly, but a significant part.
Fair point.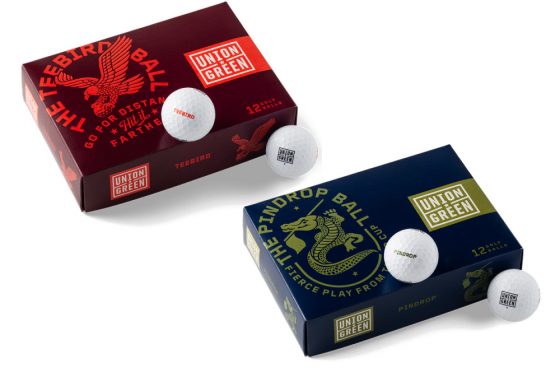 Were the Pindrop, or its stablemate Teebird, launched by any other company we probably wouldn't give them the space, or as much anyway. But Acushnet owns Titleist, of course, and these Union Green balls come out of the same factory as TrueFeel, Velocity and Tour Soft. That gives them a certain credibility.

As well as tremendous trajectory, the three-piece (apparently the Union Green player does care about how many layers their golf ball has) Pindrop offers "Pin-Dropping Accuracy, and Green-Grabbing Control."
The "true-blue" (?), two-piece Teebird, meanwhile, promises "Astonishingly Long Distance," and "Straight off the tee flight."
Union Green is a lifestyle thing, obviously, (shirts, hats and campfire mugs are also available) but perhaps we shouldn't reject it as a serious ball-maker. "We recognize and embrace players who respect quality and performance yet are looking for golf to be no nonsense, no frills, all enjoyment," says Acushnet.
If you play in a group of serious-minded golfers that track stats and think deeply about their equipment choices perhaps you shouldn't pull out a Union Green Pindrop on the first tee. But if you and your bros don't care too much about that sort of thing and are out there just for laughs, have at it.
Pindrop – $28/dozen
Teebird – $20/dozen
---
For more on the latest and greatest gear in golf, visit our GEAR PAGE.
Colorado AvidGolfer Magazine is the state's leading resource for golf and the lifestyle that surrounds it, publishing eight issues annually and proudly delivering daily content via coloradoavidgolfer.com.