Watch for the new U•500 and U•510 at this week's Open Championship.
By Tony Dear
The most famous shot ever hit with a Titleist T-MB 718 iron was undoubtedly Jordan Spieth's 3-iron from the practice ground at Royal Birkdale's 13th hole during the final round of the 2017 Open Championship. The desperate, forlorn reaction moments after impact suggested the young Texan wasn't particularly thrilled with the shot. Contact certainly sounded a little fat, but the ball cleared the dunes and came up just a few yards short of the green, enabling him to limit the damage his wayward drive had seemed certain to cause.
Most of the credit for what was really a pretty impressive recovery shot goes to Spieth's skill of course, but some at least should be given to the club he hit. With a whopping 94g of tungsten in the heel and toe, the club's design more than likely assisted in Spieth's survival.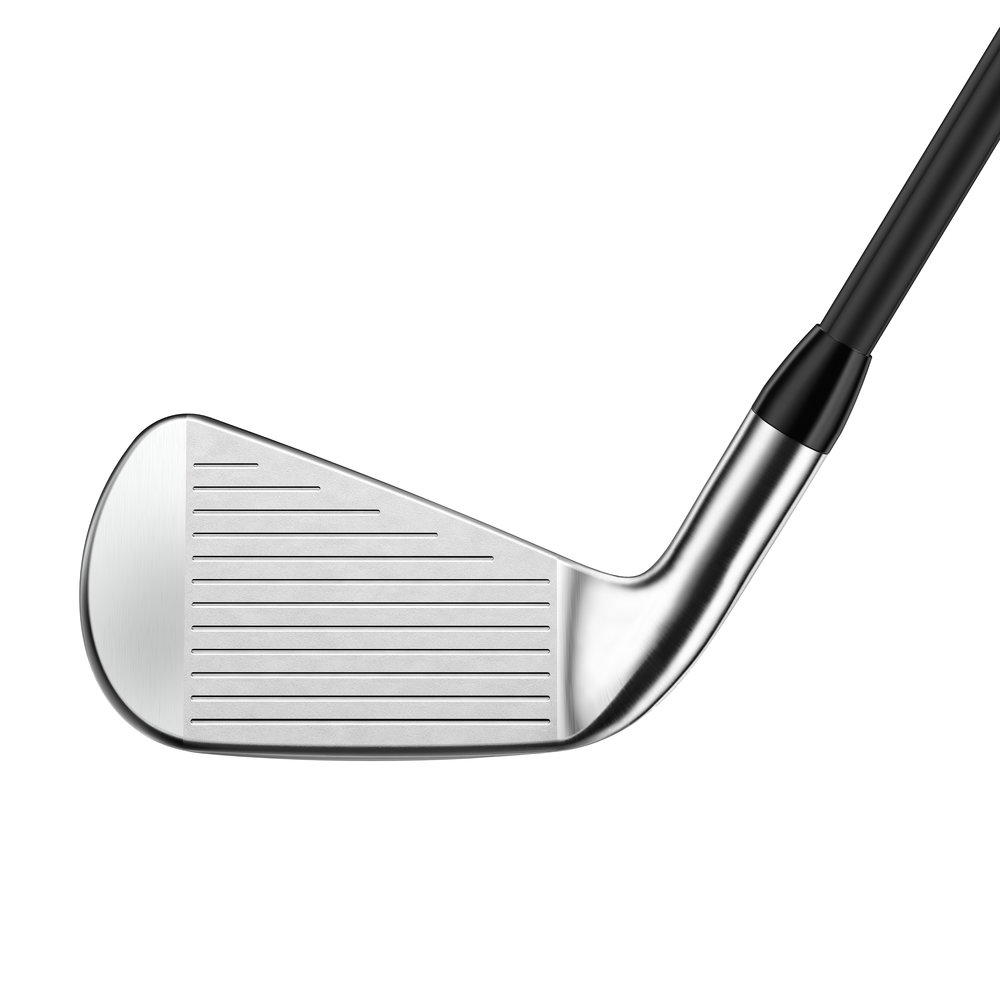 The three-time major champion, like fellow fans of the T-MB, was surely sad to see the end of the club then. Yet Titleist reports Spieth has made an easy transition to the company's new U•500 Utility irons which, along with its stablemate the U•510 were "designed to expand a player's options at the top of the bag," says Titleist.
"The new U•500 and U•510 produce more distance than a standard iron and less spin than a hybrid," the company adds, "delivering that one shot a golfer needs precisely when it's needed."
The new models combine forged L-Face technology – Titleist's thinnest ever SUP-10 L-Face Insert which, they claim, maximizes ball speed for more distance – with T-MB-like amounts of tungsten (4g more in the U•500, 1g more in the U•510, actually) to produce higher launch and faster ball speeds than previous Titleist long-irons.
The U•500 is the player's utility iron designed, says Titleist, for superior shot-making. The versatile, low loft utility features a compact shape designed to give high launch with a soft landing and precise distance control. The U•510, meanwhile gives more forgiving, hybrid-like performance, launching the ball higher and encouraging greater consistency with the wider sole design. A 16-degree 1-iron which Titleist says is incredibly playable is part of the set.
The new U-Series is already the most-played utility irons on Tour and being played by Spieth, Adam Scott, Bernd Wiesberger, and Jimmy Walker who will be looking to penetrate the wind at this week's open Championship in Northern Ireland.
Josh Talge, Vice President, Titleist Golf Clubs, says there are a lot of golfers who don't want to play a hybrid but still seek the sort of performance they can provide with their long irons. "They want to be able to launch it higher and farther," he adds. "They want to be able to shape shots, they want to be able to land it close to the hole. They just want to do it with an iron in their hands."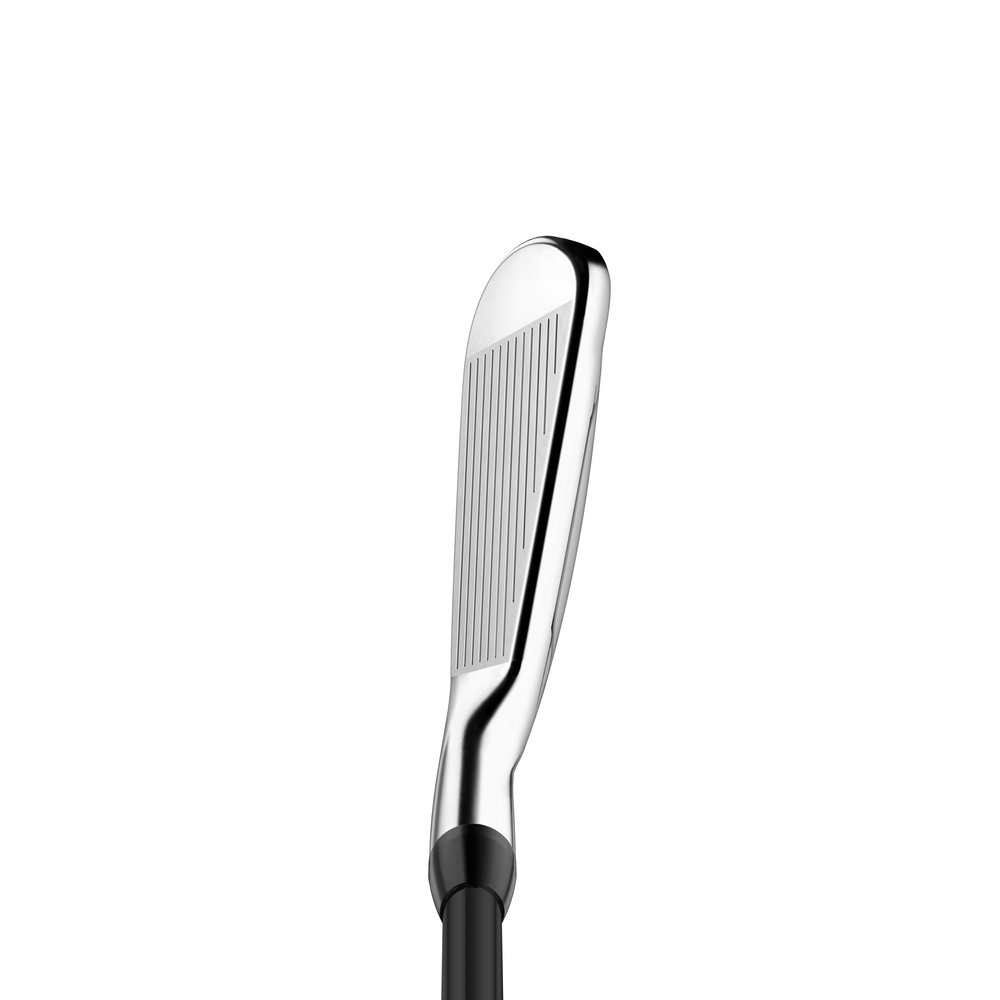 Marni Ines, Director of Iron Development, Titleist Golf Club R&D, says the U•500 is the "incredibly versatile utility iron tour players have been asking for. "It shares a similar size and shape to our prior generation T-MB iron, but has been completely reimagined to give players specialized long iron performance," he adds. "It's faster, launches higher, lands softer, and feels better through impact. As you go down in loft, everyone eventually can use help with launch. But from what we're seeing on tour, it's a club that can be hit almost as high as you want or as low as you want, and players are really gravitating toward that versatility."
Ines calls the U•510 the 'launch king' adding the larger shape and wide sole allowed Titleist to place the tungsten weighting so that the CG is lower and further back than any iron the company has developed. "The ball just gets up and out and goes," he adds. "It's a very stable and forgiving golf club, but it's got that extra forgiveness in terms of launch. During our consumer testing, golfers couldn't believe the shots they were hitting with a 1-iron or 2-iron – they would just turn around and smile."
$250 each
U•500 available in – 17º (2I), 20º (3I), 23º (4I).
U•510 available in – 16º (1I), 18º(2I), 20º (3I), 22º (4I)
Shaft: Graphite HZRDUS Smoke Black 90 (mid-low launch, low spin). Any Titleist shaft is also available at no extra charge.
Beginning August 8th, golfers can attend a Titleist Fitting and Trial event (including Titleist Thursdays) being held at hundreds of locations nationwide. To find an event, or book a free fitting with a Titleist Product Specialist, visit www.titleist.com/events. Clubs become available on August 30th.
---
For more on the latest and greatest gear in golf, visit our GEAR PAGE.
Colorado AvidGolfer Magazine is the state's leading resource for golf and the lifestyle that surrounds it, publishing eight issues annually and proudly delivering daily content via coloradoavidgolfer.com.