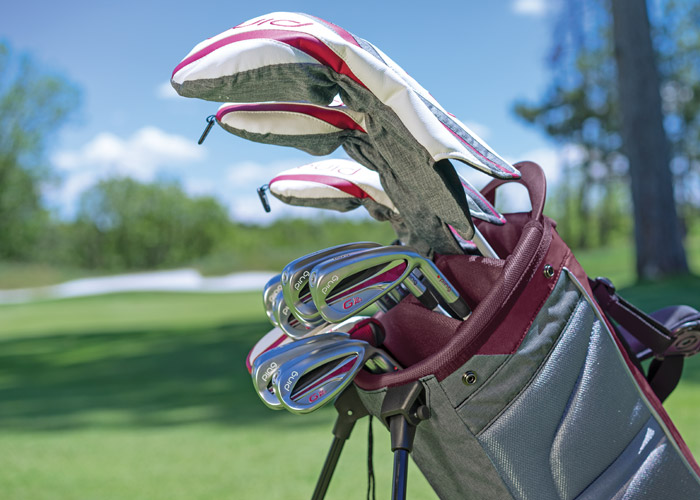 Given that almost five million women in the US play golf, it's time manufacturers began making some proper gear for the ladies. Ping is on it.
By Tony Dear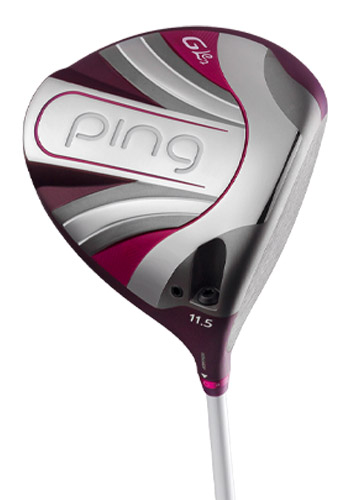 Technically, every fourth gear post should feature an equipment item designed for women as the latest National Golf Foundation research states very nearly 25% of golfers in the US are female. I'll be the first to admit I've failed to maintain anything like that frequency. To be fair though, equipment manufacturers are not in the habit of producing one female-targeted product for every four male, and it's not as it we're bombarded with mail demanding more posts covering ladies golf gear.
But it's time. And Ping has conveniently reminded us of our obligation to appeal to more women golfers by launching the follow-up to the popular G Le range that first appeared in February 2017.
The new G Le2 (cunning name) family consists of a driver, fairway woods, irons, hybrids, and three putter models, and represents a significant upgrade from the original. These ladies' clubs are the genuine article, not an after-thought from a company wishing to appear inclusive by simply making its standard clubs a bit shorter and lighter.
"The G Le2 represents our continued commitment to providing women golfers of every skill level with premium, high-performance equipment optimized to their swing speeds," says Stacey Pauwels, PING Executive Vice President, and Karsten Solheim's granddaughter. "We integrated our extensive knowledge of materials and manufacturing processes with our proven design technologies to deliver measurable improvements throughout the set. We also wanted to present the new clubs in a visually- appealing and confidence-inspiring way."
The 460cc (C2 swingweight) driver is not only lighter than the G Le driver, it has a faster, forged, T9S+ (titanium alloy) face, more aerodynamic head, and higher Moment of Inertia (MoI), making it more forgiving. Internal heel-biased weighting helps ensure straighter ball flights and softer turbulators help frame the ball at address. Trajectory Tuning 2.0 uses a new lightweight hosel sleeve that provides eight loft-changing (±1.5°) positions.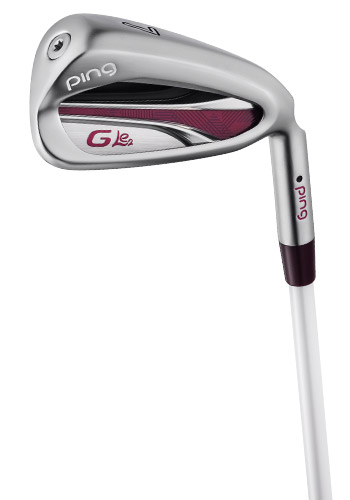 The shallow-faced fairway woods possess a 17-4 steel body and C300 maraging steel face, and have a low Center of Gravity (CG) to get the ball airborne quickly. Internal weighting promotes right-to-left shot correction.
The irons feature COR-Eye Technology with a deep top-rail undercut to increase face flexing for more ball speed and higher max height. A tungsten toe weight helps increase MOI by 10%, a co-molded cavity badge is added to enhance sound and feel, and the Hydropearl finish adds a touch of elegance.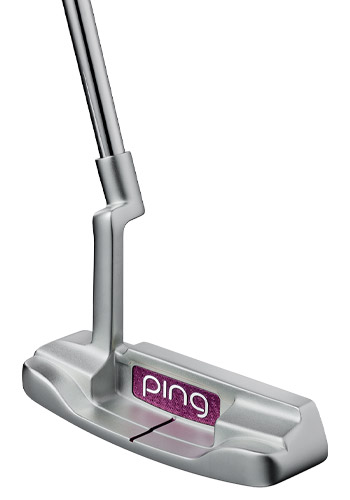 The hybrids feature a thinner Carpenter 455 face to increase face-flexing and, in turn, higher ball speeds while the lower, deeper CG helps increase the MOI. The 34⁰ 7-hybrid is perfect for golfers who prefer the hybrid shape to irons, and softer crown turbulators help capture the ball at address, helping you align better.
The adjustable-length putter comes in Anser, Shea, and Echo models, each featuring a dual-durometer face insert engineered with TR face technology, giving a soft front layer for precision and improved feel, Ping says, and a firmer second layer for control to improve consistency. The putters are fitted with the new PP59 grip.

Driver
$435
Loft: 11.5⁰ (adjustable +- 1.5⁰)
Shaft: Ping ULT240D (Lite and Ultra Lite flexes)
Fairway Woods
$270/club
Lofts (adjustable up to +-1.5⁰): 3W (19⁰), 5W (22⁰), 7W (26⁰), 9W (30⁰)
Shaft: Ping ULT240F (Lite and Ultra Lite flexes)
Irons
$137.50/club
Available in: 6-9, PW, UW, SW
Shaft: Ping ULT240i (Lite and Ultra Lite flexes)
Hybrids
$200/club
Lofts: 4H (22⁰), 5H (26⁰), 6H (30⁰), 7H (34⁰)
Shaft: Ping ULT240H (Lite and Ultra Lite flexes)
Putters
Anser and Shea $215 each
Echo $270
---
For more on the latest and greatest gear in golf, visit our GEAR PAGE.
Colorado AvidGolfer Magazine is the state's leading resource for golf and the lifestyle that surrounds it, publishing eight issues annually and proudly delivering daily content via coloradoavidgolfer.com.