TaylorMade, Scotty Cameron, and Odyssey have all introduced new mallets recently. And if you're guilty of missing the sweetspot on occasion, it might behoove you to check them out.
TaylorMade Spider EX
The Spider EX draws on 12 years of Spider success stories, and much like the Scotty Cameron Phantom X 11 (see above), is a fairly compact mallet design that provides the forgiveness and high-MoI you'd expect of a modern mallet without the bulk and sheer…"Whoa that's big"…of the originals like the 2009 Monza Spider. It is, however, slightly larger (3.5mm heel to toe and 2.7mm front to back) than the Spider X that TaylorMade Lunched at the start of 2019 and which Rory McIlroy used to win that year's Players Championship.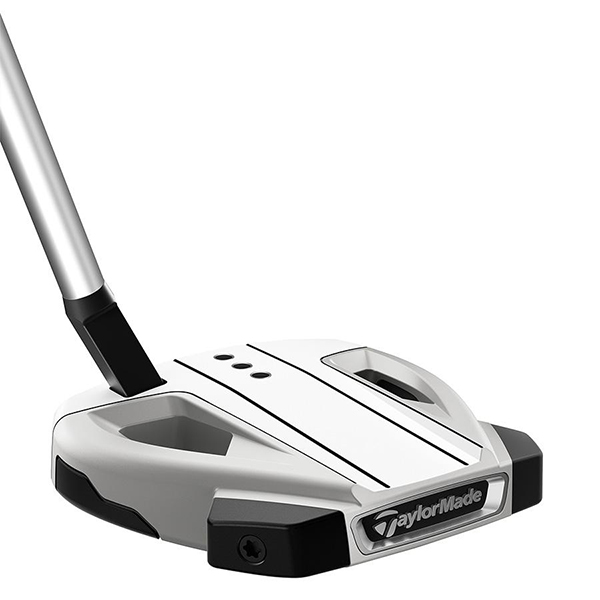 The high MoI comes from its multi-material construction that combines an aluminum body with a carbon fiber center and heavy (28g) steel weights at the toe and heel near the front and flanking tungsten weights toward the rear. The thermoplastic polyurethane face insert features eight grooves that point downward and, says TaylorMade, grab the ball and impart topspin, meaning a better, smoother roll. This new Pure Roll² technology is an update to Pure
Roll which TaylorMade first introduced to its Spider putters in 2017.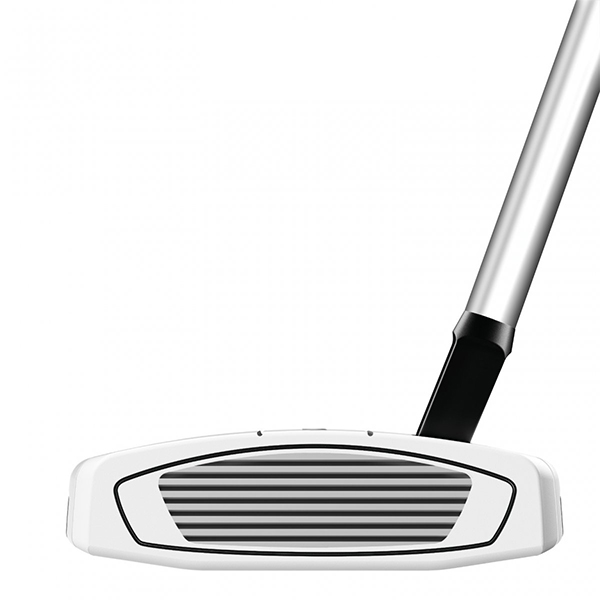 The fluted shaft is designed to enhance feel, increase stability and tighten dispersion, and the hosel is described as a 'short slant' though single-bend and flow neck are also available.
$350
Moderate toe-hang – 28˚
Length – 33", 34", 35"
Loft – 3˚
Left and right-hand
Available – now in three different colors (Ghost White, Platinum, or Navy)
Scotty Cameron Phantom X 5, 5.5, 11, 11.5
Scotty Cameron's vaunted Phantom X Series first appeared in January 2019 with nine mallets (some with same-shape heads but different necks) whose creator said they were the most hi-tech putters he had ever designed. They replaced the Futura mallet which had been a mainstay of Cameron's inventory for 16 years.
A tenth model – the Phantom X 12.5 – was added in November 2019, and this year, the putter-maker is introducing two more though the first of them – the Phantom X 5 – shares a few characteristics with the original version in addition to the name. Cameron, though, says the 2021 Phantom X 5 is "beyond an update".
"We completely re-designed the Phantom X 5 from specifications to setup," he adds. There are certainly cosmetic changes, but the most significant difference between the old and new version is that whereas the original featured 6061 aircraft aluminum in the center and heavier 303 stainless steel wings to boost the putter's Moment of Inertia (MoI), the new version swaps the materials' locations – stainless steel face, body, and wings, and an aluminum sole plate. There are stainless steel weights in the heel and toe to stabilize the putterhead at impact. The Phantom X 5.5's head is the same as that of the 5 but the shaft is different. While the 5 has a single bend and one-shaft of offset, the 5.5 has a slant neck (Cameron refers to it as a 'jet' neck) and three-quarters of a shaft of offset.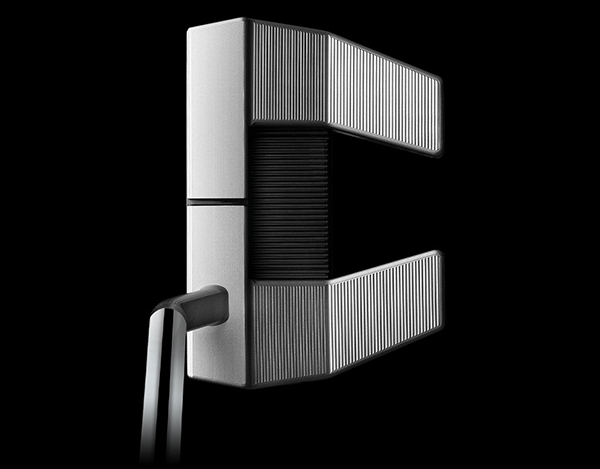 The 5.5 is the putter that most resembles that of Titleist staffer Justin Thomas. Cameron loyalists will remember the 'Inspired by Justin Thomas (IBJT) Phantom X 5.5 Prototype Putter that launched last September with Thomas's preferred build and aesthetics and which sold for an eye-popping $850. The 2021 Phantom X 5.5 is pretty much the same putter without Thomas's exact specifications…and costs more than $400 less! If you play a putter with some toe-hang, the 5.5 will be better-suited to your more arcing stroke, while the 5 is produces less toe flow and is better for a straight-back-and-through stroke.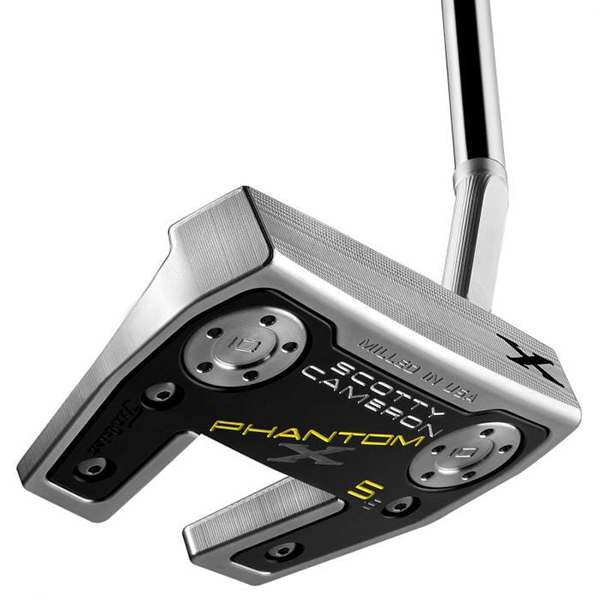 The all-new Phantom X model for this year is the 11 which shares wingback characteristics with the X 5 and X 12, but is a little more compact. And, like the 5, it features the 303 stainless face, body, and wings with the 6061 aluminum sole plate.
$430
'Nearly face-balanced'
Lengths – 33", 34", 35"
Loft – 3.5˚
Left and right-hand
Available – 3/26/21
Odyssey Ten
Another update to an existing series (it first surfaced in 2019), the 2021 version of the Odyssey Ten Putter boasts a squarish head with heel and toe wing weights for a high MoI and a number of alignment system choices – 2-Ball, Triple Track, single white line, 2-Ball Triple-Track, etc. Whichever option you choose, however, you can expect the newer model to be 32% more forgiving than Odyssey's first 2-Ball putter first seen more than 20 years ago.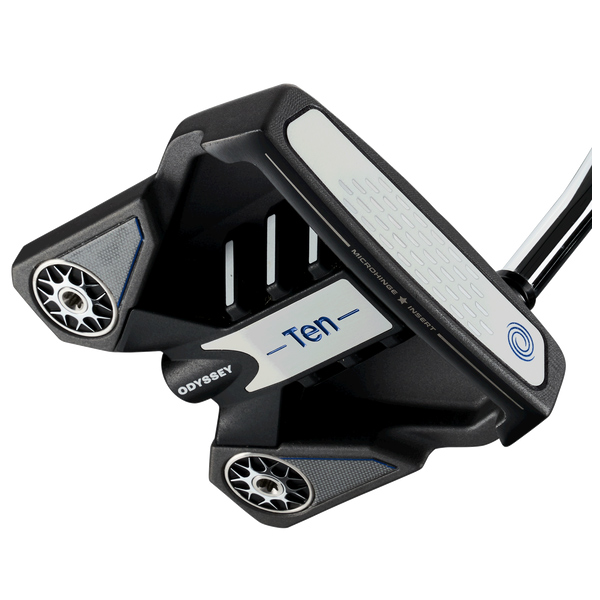 The Odyssey Ten features Microhinge Star roll technology, the second generation of Microhinge which debuted in 2017, and which featured a 304 Stainless Steel hingeplate covered with 'microhinges' that gently flexed and rebounded at impact to impart topspin. The hingeplate was backed with a soft thermoplastic elastomer inner layer. Microhinge Star appeared two years later, and was requested by TaylorMade players who wanted something with a little firmer feel.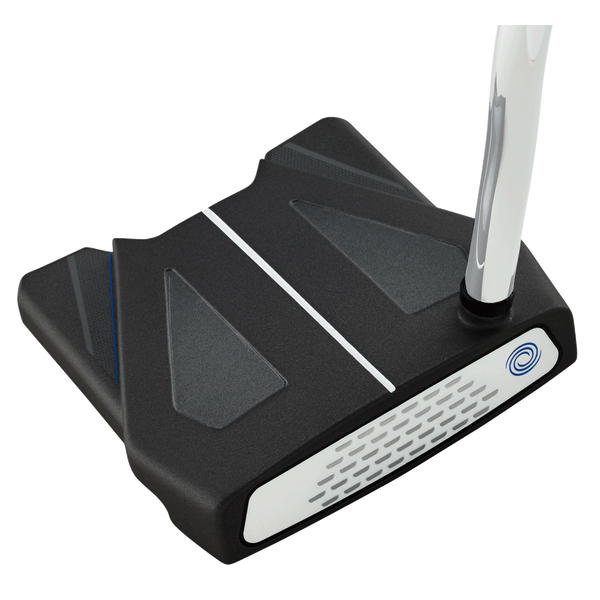 A Studio Lab shaft – graphite with a steel bottom section – enables Odyssey to put extra weight in both the head and under the grip to counter-balance the putter resulting, Odyssey says, in a smoother, more repeatable stroke.
$300
Face-balanced
Length – 33", 34", 35"
Loft – 3˚
Left and right-hand
Available – Now
---
Want to read more gear articles like this one? Visit our GEAR page.
Colorado AvidGolfer Magazine is the state's leading resource for golf and the lifestyle that surrounds it, publishing eight issues annually and proudly delivering daily content via coloradoavidgolfer.com.