The Phantom of the Open knocks it stiff.

By Tony Dear
Plenty of readers won't be familiar with the story of Maurice Flitcroft. No great surprise really—you probably don't know the story of many shipyard crane operators from Barrow-in-Furness, England. Golfers might be interested in him, though, because in 1976 Maurice (pronounced "Morris") Flitcroft was one of the game's biggest stories.
Shortly after purchasing the family's first-ever color television, the 46-year-old, who'd had more than a dozen short-lived, low-paying jobs before joining the shipyard, happened upon a golf telecast and found himself utterly mesmerized. Something of a dreamer for whom the old adage, "Nothing ventured nothing gained" was a good fit, Flitcroft immediately had notions of lifting the Claret Jug.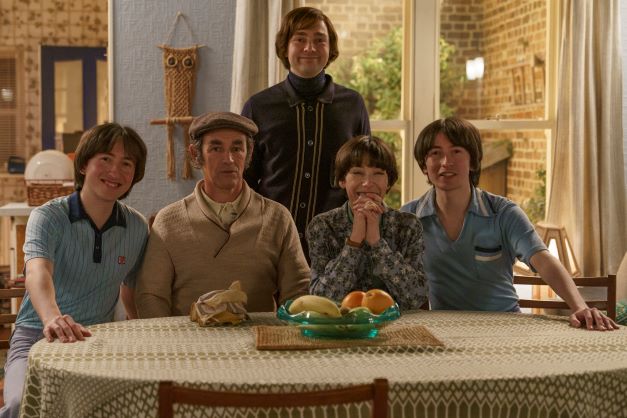 And, though the plucky father of twins didn't own any golf equipment, wasn't a member of a club—indeed, had never actually played golf in his life, and was entirely bereft of talent, he jumped in the really deep end. He entered the qualifying tournament for the Open Championship, identifying himself as a professional since amateur entrants needed an acceptable handicap which, of course, he didn't have.
To cut a long story short, he shot a 49-over 121—a record high for the championship—at Formby GC and missed out on joining a 19-year-old Seve Ballesteros and the eventual winner Johnny Miller at Royal Birkdale. The R&A's then-secretary Keith Mackenzie wasn't terribly impressed and banned Flitcroft from ever entering again. But the chain-smoking former Merchant Navy man was determined to win that Jug, so he entered a few more times using a different pseudonym and disguise on each occasion.
Not surprisingly, Flitcroft never did make it through to the Open proper, but he did become a minor celebrity and was even "honored" by a number of clubs who awarded Maurice Flitcroft-inspired trophies for bad golf. In 1988, Blythefield Country Club in Grand Rapids, Mich., invited Flitcroft to attend its Maurice Gerald Flitcroft Member-Guest Tournament.
If you're reading this, chuckling to yourself and thinking someone should definitely make this into a movie, you're in luck. In 2010, English actor and comedian Simon Farnaby co-authored with Guardian writer Scott Murray a biography of Flitcroft titled The Phantom of the Open – Maurice Flitcroft, the World's Worst Golfer. In 2017, Farnaby turned it into a screenplay, and in May 2020 it was announced Welshman Craig Roberts would direct the movie.
In June 2020, Mark Rylance—who won an Academy Award for his performance in 2015's Bridge of Spies and recently appeared in Don't Look Up—signed on to play the lead role. Later that year, Sally Hawkins (Flitcroft's wife, Jean), Rhys Ifans (Keith Mackenzie) and the rest of the cast came on board.
The Phantom of the Open is every bit as enjoyable and amusing as a story this improbable should be.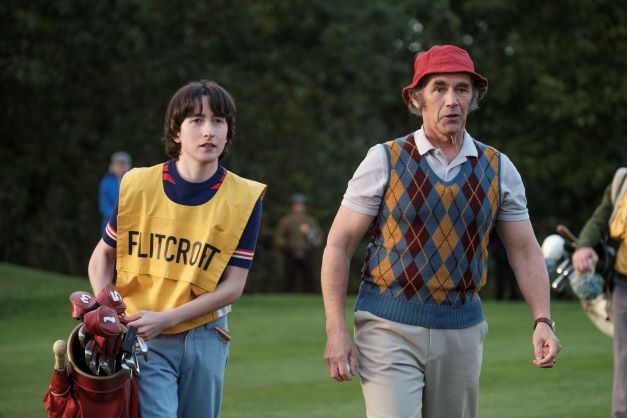 Rylance, as you might expect, is brilliant as Flitcroft, while Hawkins and Ifans deliver their own magical moments. The artistic license, necessary to attract as large an audience as possible, is tolerable, though there are one or two rather dubious moments—Flitcroft's conversation with Ballesteros in the Formby clubhouse prior to the qualifying round in '76 definitely never happened but it's a great scene nonetheless; the police chase around the course in a cart wouldn't look out of place on the Benny Hill Show; and the part where a Black golfer (Tiger Woods?) at Blythefield tells Flitcroft he inspired him to continue playing is perhaps a touch desperate  and doesn't really work.
But it doesn't matter. The Phantom of the Open is hugely entertaining and will make you laugh. And you'll be very glad you got to know the story of Maurice Flitcroft.
Phantom of the Open opens in US cinemas on June 3rd.
---
For more of the latest Colorado golf news, visit our NEWS & PROFILES PAGE.
Colorado AvidGolfer Magazine is the state's leading resource for golf and the lifestyle that surrounds it. CAG publishes eight issues annually and delivers daily content via coloradoavidgolfer.com.