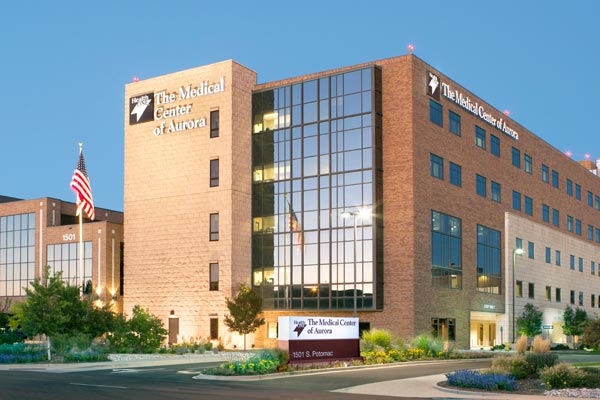 The Medical Center of Aurora (TMCA) is home to one of the most advanced heart programs in Colorado. Our patients receive excellent care from a dedicated team of surgeons, cardiologists and other medical professionals. We are leading the way in the diagnosis and treatment of heart disease, and our team performs more than 450 cardiac surgeries annually with some of the lowest complication rates in the state.
Furthermore, our cardiac specialists are highly trained in treating both routine and complex heart conditions and heart-related health issues. Patients have access to a number of technologically advanced procedures. Our physicians are committed to advancing the treatment of heart disease, and they are dedicated to reducing recovery times, improving surgical outcomes and minimizing the need for re-admission for our patients. Equally important, our physicians are heavily involved in research and preventative care as leaders in heart care.
Valve & Structural Heart Program
TMCA is home to one of the busiest heart valve programs in Colorado. We offer both traditional surgical valve replacement and repair, as well as less invasive options such as Transcatheter Aortic Valve Replacement (TAVR). TAVR is an option for patients who are at a higher risk with standard valve replacement surgery. It's a minimally invasive procedure that replaces the aortic valve without opening the chest to reach the heart. Patients who undergo TAVR typically experience a faster recovery and less discomfort.
Also, we use a cerebral protection system which protects the brain from harmful debris released during the TAVR procedure. This system reduces the risk of stroke.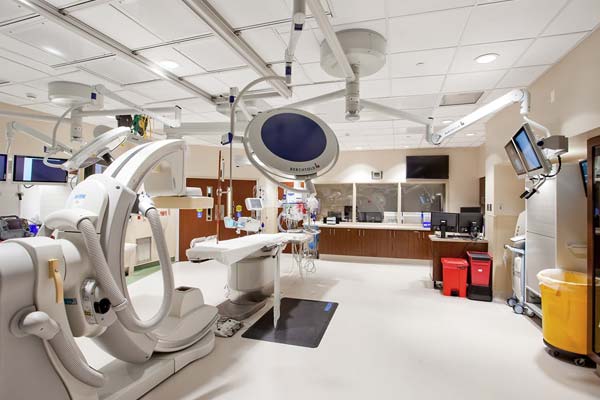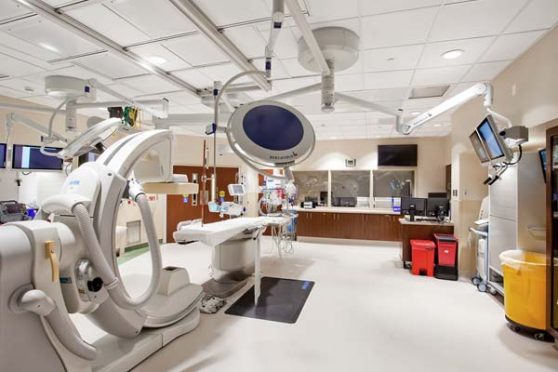 For repairing the mitral valve, we offer Transcatheter Mitral Valve Repair (TMVR), a minimally invasive treatment option for patients who cannot undergo surgery.
Rocky Mountain Heart Rhythm Institute (RMHRI)
At RMHRI, our multi-disciplinary team of cardiologists, electrophysiologists and heart surgeons are some of the most experienced in the region. They are specialists in the treatment of complex heart rhythm disorders. The personalized care that patients receive is second to none. Our physicians are well known for their advanced skill and unrelenting dedication. Each provides thorough, compassionate care and will recommend minimally invasive treatment whenever possible.
To ensure the effective diagnosis and treatment of our patients with rhythm disorders, we have state-of-the-art EP labs that are fully equipped with the latest technology. We are a regional leader in the treatment of A-Fib (atrial fibrillation, or an irregular heartbeat), the world's most common arrhythmia. Our electrophysiologists are experts at performing complex ablations and device implantations.
To reduce the risk of stroke in patients with A-Fib, we use a Left Atrial Appendage Closure device. The procedure is minimally invasive and typically does not require an extended hospital stay. Importantly, the procedure decreases or eliminates the need for long-term use of anticoagulants, or blood thinners.
Learn more about TMCA's heart program at AuroraMed.com/heart.
---
Want to read more lifestyle features? Visit our LIFESTYLE PAGE.
Colorado AvidGolfer Magazine is the state's leading resource for golf and the lifestyle that surrounds it, publishing eight issues annually and proudly delivering daily content via coloradoavidgolfer.com.