Wilson's Launch Pad clubs might be the friendliest, most accommodating clubs we've ever featured.
By Tony Dear
The suggestion over the last few weeks seems to have been Colorado golfers have suddenly become a loss less skilled than they once were and have begun needing more help from their clubs. Recently, we've featured the Cleveland Launcher HB Turbo irons, Cobra's F-Max Airspeed and T-Rail Iron-Hybrids, and Honma's XP-1 game-improvement line – all of them designed for golfers of lesser ability and swingspeed who would certainly appreciate a little assistance thank you very much.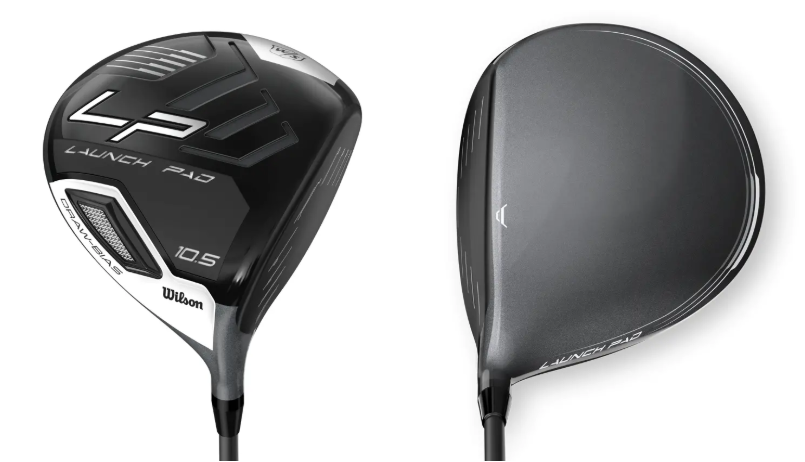 We're kind of sorry/not sorry for the influx of security clubs – that'swhat manufacturers have been introducing lately, and we felt we'd been neglecting our high-handicap brothers a little.
Well, this week, those high-handicappers can celebrate further still as we feature Wilson's Launch Pad family which the company has no qualms saying is for golfers who hit embarrassing shots – duffs, thins, mighty slices, tops, etc.
The driver has so many slice-busting tools, it would be a feat to hit a big banana ball with it. The club lies two degrees upright to reduce the tendency for slicers to come over the top. Thirteen extra grams of weight are shored up in the heel of the club to help rotate the clubface square prior to impact. The Center of Gravity (CG) is positioned just so in order to reduce spin, the face is offset, the curvature of the face has been increased and conceals a closed face, and variable face-thickness helps produce greater ballspeeds wherever contact is made.
See what I mean? If you can hit a slice with that club and mean it, you're clearly a master of face angles who can control the orientation of the clubface at will. If you're trying to prevent a slice, but still hitting one, you might be out of options.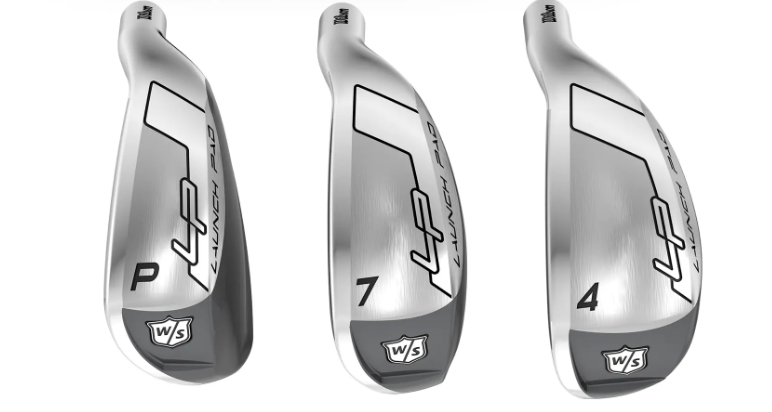 The really clever thing is, and something that manufacturers have got really good at lately, is disguising the fact this club is designed for so hapless a golfer. Make no bones, the Launch Pad Driver looks really good. If/when you pull the headcover off, you're unlikely to hear any muffled giggling.
The fairway woods are similarly cooperative as is the hybrid-fairway wood crossover – the Fybrid, a 19.5˚ degree metalwood with a 41" shaft.
If there's one member of the Launch Pad Family that does look a little awkward, and perhaps a little needy, it's the iron which features a very wide-soled, hollow head that Wilson admits was designed to feel like you're hitting it off a mat at the driving range where swings that would result in major chunks on the course, skid off the ground, make decent contact with the ball, and give a very misleading impression of your ball-striking. The leading edge is raised slightly to further prevent the disaster of a fat shot.
The Launch Pad is available for pre-order now on Wilson's web site and will be available in store from January 13th.
Driver – $300
Lofts – 9˚, 10.5˚, 12˚ (also 14˚ for women)
Fairway wood – $200
Lofts – 15˚, 18˚ (16˚, 19˚ for women)
Fybrid – &180
Lofts – 19.5˚ (20.5˚ for women)
Irons – $800 (seven clubs)
---
For more on the latest and greatest gear in golf, visit our GEAR PAGE.
Colorado AvidGolfer Magazine is the state's leading resource for golf and the lifestyle that surrounds it, publishing eight issues annually and proudly delivering daily content via coloradoavidgolfer.com.