Tucson's most celebrated chef dishes a taste tour of the city's signature eateries
by John Lehndorff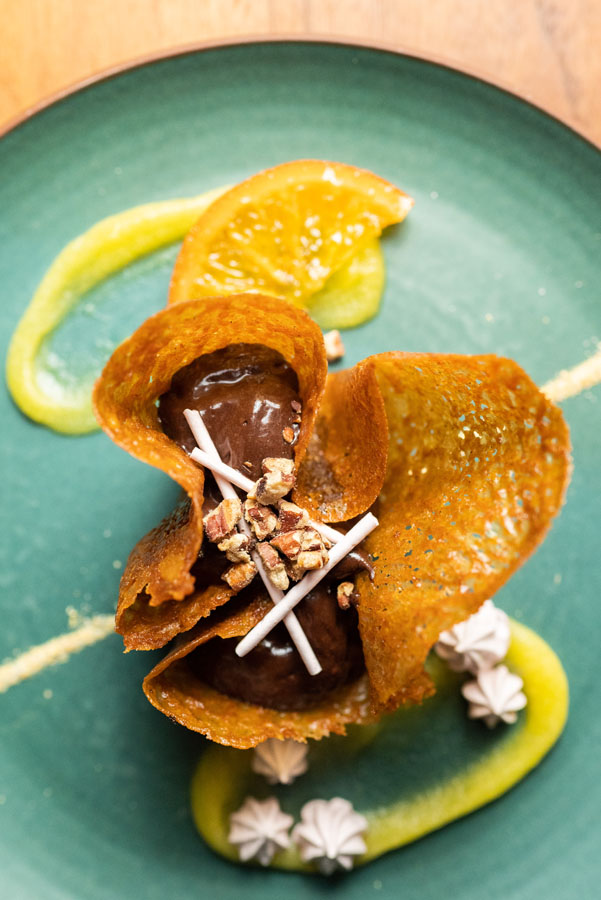 Golfers and foodies have one thing in common: They know and love Tucson, but for very different reasons.
Since the first country club course opened in the 1930s, Tucson and the region have attracted golfers from across the globe, especially in the winter. Now home to 40-plus private and municipal golf courses, Tucson has hosted at least one PGA tour event annually for more than 75 years, according to Visit Tucson.
Foodies also have put the city on a pedestal. They make pilgrimages to Tucson because it is a bona fide culinary cultural attraction. Located only 100 miles from Nogales, Mexico, Tucson is a temple of Sonoran cuisine and home to the 100-year-old El Charro Café, the oldest continuously owned Mexican family restaurant in the country. Tucson is a City of Gastronomy, a rare designation granted by the United Nations Educational, Scientific, and Cultural Organization (UNESCO). It recognizes the historic agricultural and restaurant history in a town nicknamed "The Old Pueblo."
The Tucson City Council puts the praise in a less stuffy way, bragging that south Tucson is home to "the best 23 miles of Mexican food in the country."
The Wilder Effect on Tucson Dining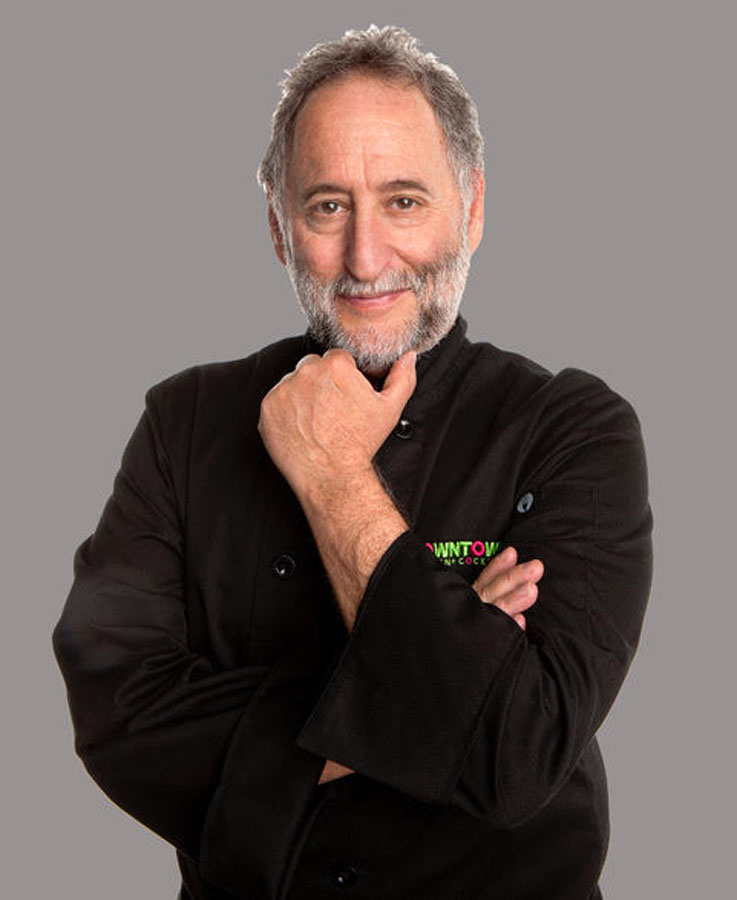 When Janos Wilder, now Tucson's most acclaimed chef and restaurateur, pulled into town in 1980, Tucson wasn't so famous. The city was then best-known as the home of the University of Arizona, and the birthplace of singer Linda Ronstadt and the chimichanga, a burrito accidentally dropped into a deep-fat fryer, according to local legend.
In order to serve the French-inspired local fare he envisioned, Wilder approached local gardeners and farmers to plant more than the usual chilies, beans, squash and cilantro, and to revive heirloom and native ingredients. He sourced tropical fruits from Mexico and seafood from the Sea of Cortez.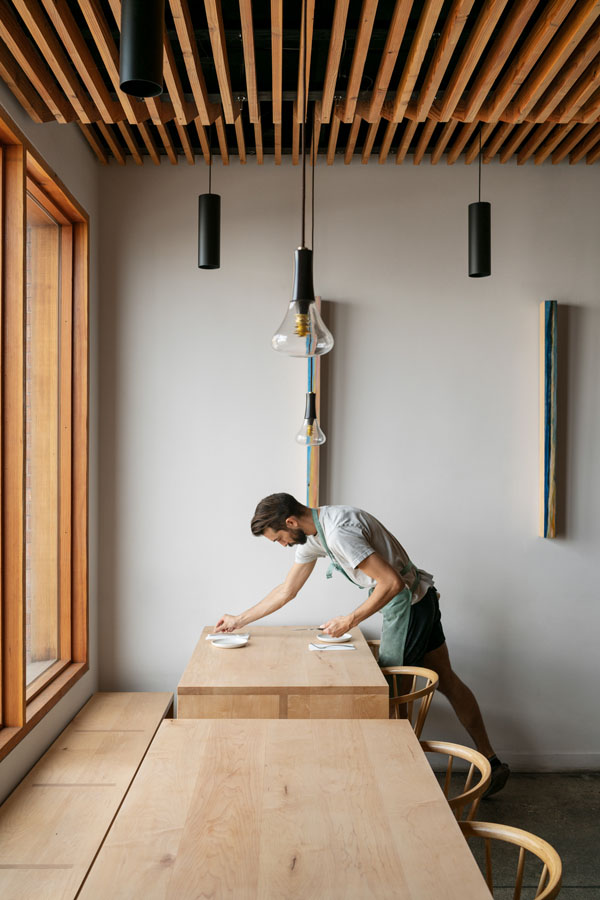 His restaurant, Janos, opened in 1983 in an adobe home on the grounds of the Tucson Museum of Art to national acclaim.
Over the past 40 years, Janos Wilder has been a principal sparkplug of the city's dining revival. He won the James Beard Award as Best Chef Southwest in 2000 and just recently was spotlighted on the new PBS food show, "La Frontera with Pati Jinich."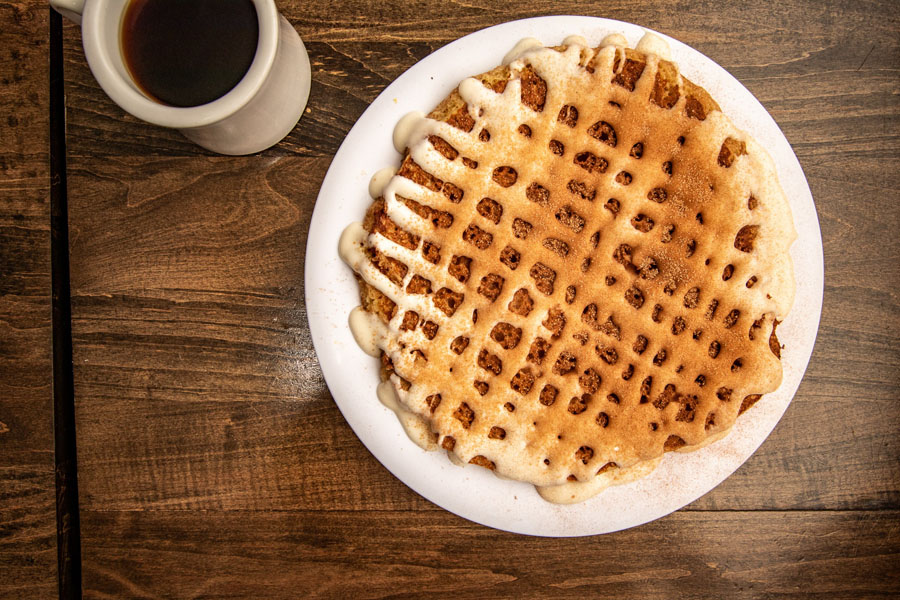 Often called a godfather of Southwestern cuisine, Wilder just laughs at the idea.
"I'm credited with something that nobody deserves credit for because those ideas were already percolating up through the culture," says Wilder, calling from his vacation home in Gold Hill, a tiny mountain town west of Boulder.
He started cooking while attending the University of Colorado in the 1970s, and returned a few years later to run the kitchen at the historic Gold Hill Inn.
"I thought it was the right thing to do. If you're saying you're cooking locally, you should really do it," he says.
His celebrated Janos restaurant eventually relocated to the Westin La Paloma Resort & Spa where the dining room looked out on a Jack Nicklaus-designed course. Over the decades Wilder has opened a series of equally celebrated spots in the city including, most recently, Downtown Kitchen and Cocktails, which closed several years ago.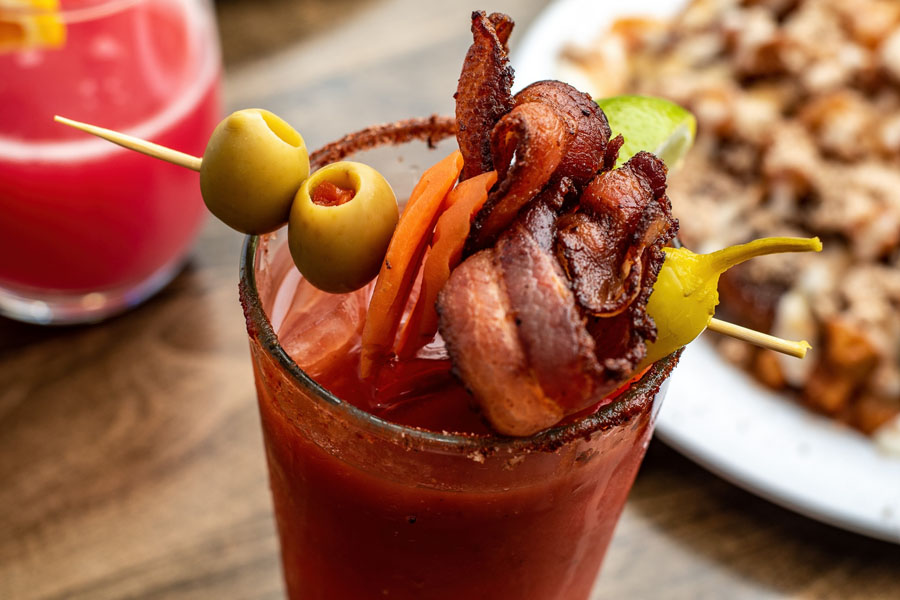 Janos Wilder is revered locally because he championed the application for Tucson's City of Gastronomy program. "It has uplifted the Tucson food scene in a major way and given it an identity. The focus is on the place and preserving the traditional techniques and ingredients from the region and taking them forward," he says.
Among the Tucson restaurants that have earned the City of Gastronomy certification are Charro Steak & Del Rey, The Grill at Hacienda del Sol, Tito & Pep, Tumerico and La Estrella Bakery.
Janos Wilder technically took his cooking curtain call several years ago, except for some consulting.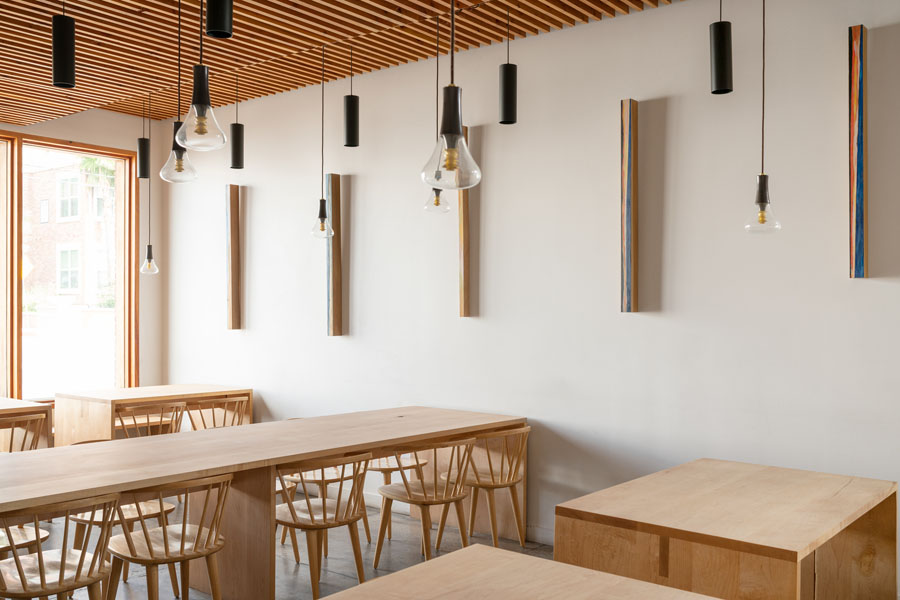 "I'm not doing a good job at retiring, according to my wife," he says. She has a good point, he admits, because this fall the chef will open Studio Janos in the 600-square-foot Carriage House offering a multi-course tasting experience for one table of twelve guests.
"During the pandemic I realized that I had never lost appreciation for my first love, which was cooking for people. Studio Janos will be the culmination of my career, a menu full of the best things I know how to cook," Wilder says.
Scoring one of those precious seats at his table will be quite challenging. "The good news is there are so many really good places to eat in Tucson now," he says.
"The old South Side favorites – the traditional sort of Sonoran Mexican food places, are still really good. The younger cohort on our community of chefs are taking a deeper dive into local heritage foods and it's showing up on restaurant menus," Wilder says.
A Wilder Guide to Tucson Dining
Chef Wilder was eager to recommend a few eateries ranging from fine dining to brunch where visitors can taste food that really "tastes like Tucson," he says.
BATA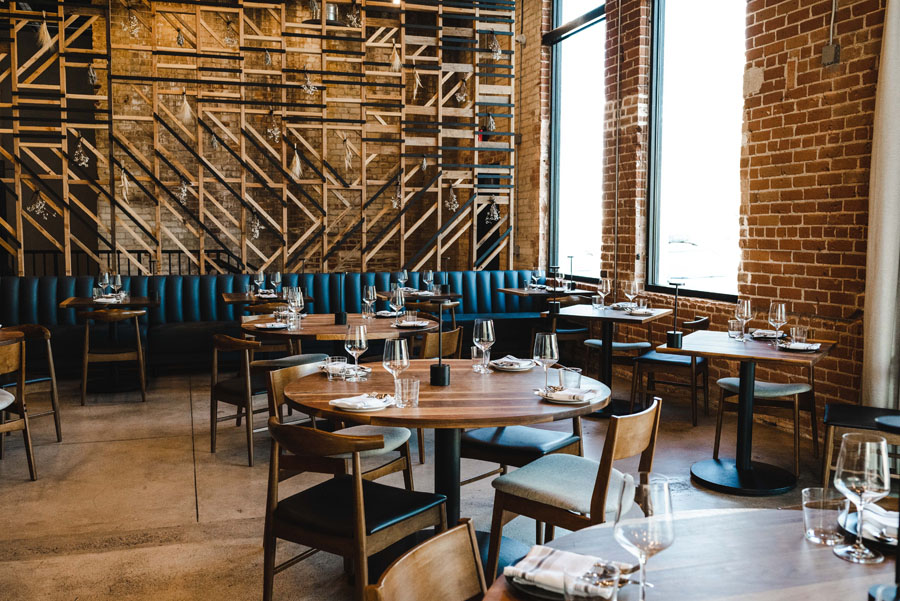 35 E. Toole AVE.
batatucson.com
"BATA is one place that should absolutely be high on visitors' lists. It's fine dining, but super cool and the space feels light and airy. The food is very local since 90 percent of the ingredients come from within 400 miles of the restaurant, or much closer," Janos Wilder says.
Every dish on BATA's menu (which changes almost daily) involves their high-temperature, oak-fueled fire. One recent offering: roasted chile butter-poached black cod with Arizona grains and tomato-chile relish.
charro steak & del ray
188 E. Broadway
charrosteak.com
"This steakhouse goes back to the Mexican cowboy tradition of meat cooked over live fire. They have all the proper sides like frijoles and salsas, not just giant baked potatoes. It feels right. It feels like Tucson," says Janos Wilder.
The menu includes lobster tamalada stuffed with masa and topped "Christmas-style" with green and red salsas. Charro Steak & Del Rey is owned by the Flores family, legendary in Tucson for operating El Charro Cafe since 1922.
Mariscos Chihuahua on Grande
1009 N. Grande Ave.
mariscoschihuahua.com
"There is a small local Mexican seafood chain that I like. Go to the shop on Grande. Ask if they have Mexican sea scallops, a completely different scallop than you see on the East Coast. It's much firmer and eaten raw like ceviche, so the scallop flavor comes through," Wilder says.
The shop also serves pulpo mojo, garlic-sauteed octopus served over French fries, as well as whole deep-fried fish.
tito & pep
4122 E. Speedway Blvd
titoandpep.com
"Chef Martinez is doing a great job of integrating local ingredients into his pizzas and other savory foods and getting a lot of recognition for it," Wilder says.
Tito & Pep selections include mesquite-fired dishes like grilled salmon with green chile dashi, roasted spaghetti squash and morita chile-pepita crunch. Chef John Martinez was a 2022 James Beard Award semifinalist.
anello pizza
222 E. 6th St.
anello.space
"This is real Neapolitan-style, wood-fired, naturally leavened pizza topped with the best ingredients. The building doesn't have any sign or window decal on it, but keep an eye out for the red bar of light above the window," Janos Wilder says.
Wilder's Top Tucson Brunch Spots
"Breakfast and brunch are a big deal in Tucson," says chef Janos Wilder, with everything from classic diners to bakeries and spots offering big   buffets. He shares some favorite destinations in the city for weekday breakfasts and weekend brunches.
BAJA CAFE
three tucson locations
bajacafetucson.com
"Baja Cafe is a small locally owned chain that offers a huge menu with lots of original breakfast, brunch items," Wilder says. The menu includes snickerdoodle pancakes as well as smoked pulled brisket enchiladas with eggs.
Buendia Breakfast and Lunch Cafe
2530 N. 1st Ave.
facebook.com/buendia.breakfast.lunch
"This is my barber's recommendation for breakfast. I trust him," Janos Wilder says. The a.m. selections range from chorizo and egg burritos to stuffed poblano breakfast rellenos.
frank's restaurant
3843 E. Pima St.
franksrestaurant.com
"This little place has been open for over 40 years. The best place to sit is at the counter where you can watch some of the top short order cooks in town in action," Wilder says. The menu features chicken fried steak and eggs on Wednesdays. The menu notes: "No VIP treatment. We are all the same."
La Estrella Bakery 
three tucson locations
laestrellabakeryincaz.com 
"This is a second-generation family bakery that has the greatest assortment of Mexican pastries and breads and they make good tortillas and tamales," Wilder says.
The Grill at Hacienda Del Sol 
Hacienda Del Sol Guest Ranch Resort, 5501 N Hacienda Del Sol Road
haciendadelsol.com
"The Grill up in the foothills has great views and an 800-bottle wine cellar. Dinner is fine dining but Sunday brunch is a big brunch buffet with all the stations," chef Wilder says.
---
Colorado AvidGolfer Magazine is the state's leading resource for golf and the lifestyle that surrounds it, publishing eight issues annually and proudly delivering daily content via coloradoavidgolfer.com.
Follow us on Twitter, Facebook and Instagram
John Lehndorff is the former dining critic for the Rocky Mountain News. He can be reached at [email protected]. To read more, try his article on a Roundup of Colorado Bourbons.