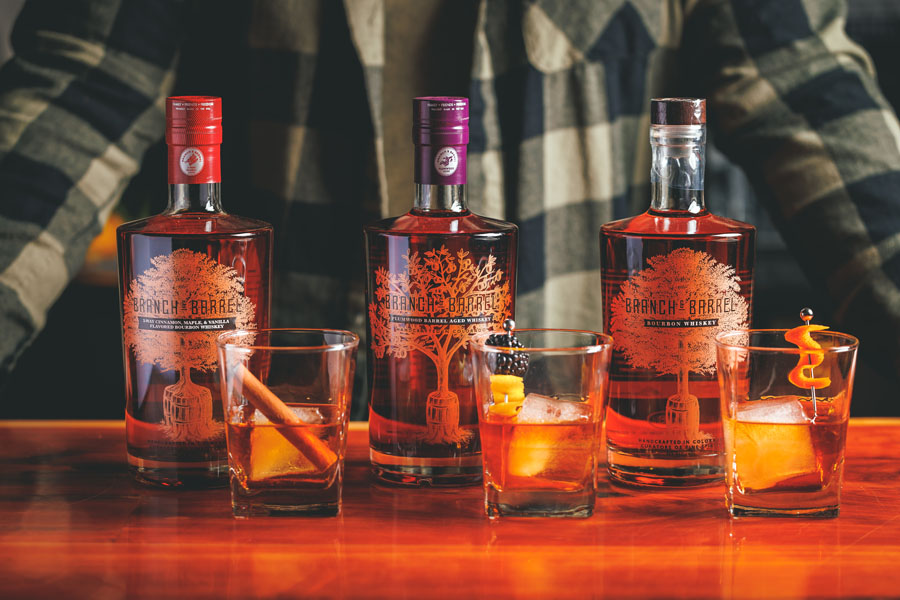 Yes, Kentucky – Colorado really does distill some of the best-aged bourbons in America
By John Lehndorff
The French have always insisted they make the world's best cheeses and Italians passionately defend their pasta against all others' noodles.
In the birthplace of American corn whiskey, Tennessee and Kentucky, folks are touchy about their bourbons from Jack Daniels to Pappy Van Winkle. They tended to dismiss whiskies from elsewhere with a comment: "Bless its heart" and a little pat on the bottle cap.
Then a funny thing started happening. New craft distilleries sprang up across the nation in the past two decades, many crafting bourbons that started winning prestigious spirits competitions over the usual suspects.
Bourbon is clearly having its day, and some of best examples of the beloved spirits are now being distilled and aged here in Colorado.
One nationally known bourbon expert is not surprised, especially since Colorado is home to more than 100 distilleries and the state is revered as the epicenter of the U.S. craft beer boom.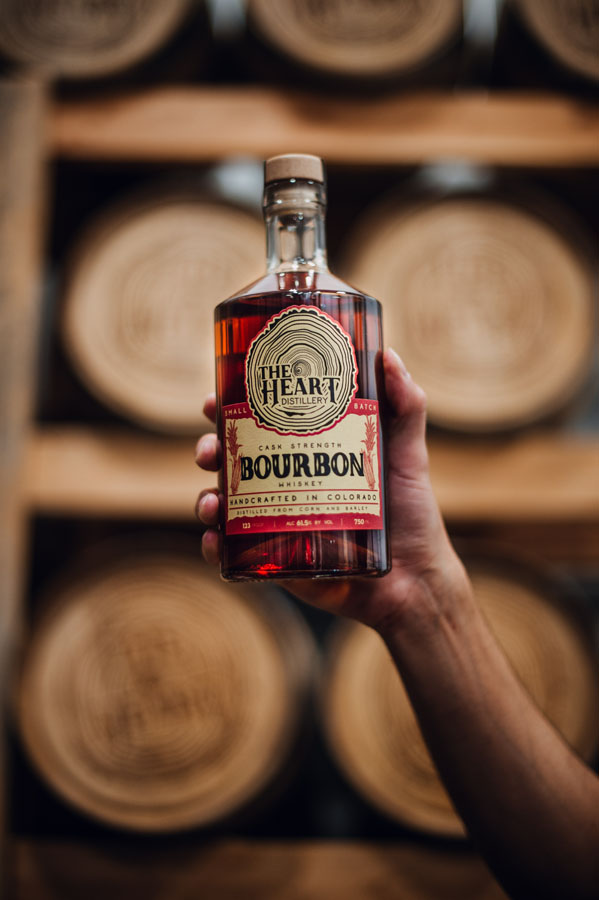 IT'S THE WATER …AGAIN
In fact, the same critical ingredients in brewing also matter the most when making spirits, according to Tom Fischer of The Bourbon Blog.
"It's the water. The water here really picks up beautiful minerality in the Colorado mountains that's so fundamental to the flavor," Fischer says, comparing it to the Appalachian aquifer tapped by distillers in his native Kentucky.
Fischer also attributes Colorado's success to entrepreneurial zeal, a collaborative spirit among the state's distillers, a commitment to sustainability and a focus on using locally grown grains.
The place itself also plays its part, he says. The low humidity and high-altitude extract an extra generous "angels' share" – the alcohol that evaporates through the wood of the aging barrels thereby concentrating the flavor.
A former school teacher, Tom Fischer produced a documentary film on bourbon, and now leads tastings and judges whiskey competitions.
"I connected with Colorado early on, just as the craft distillery boom was starting here at places like Breckenridge Distillery," Fischer says.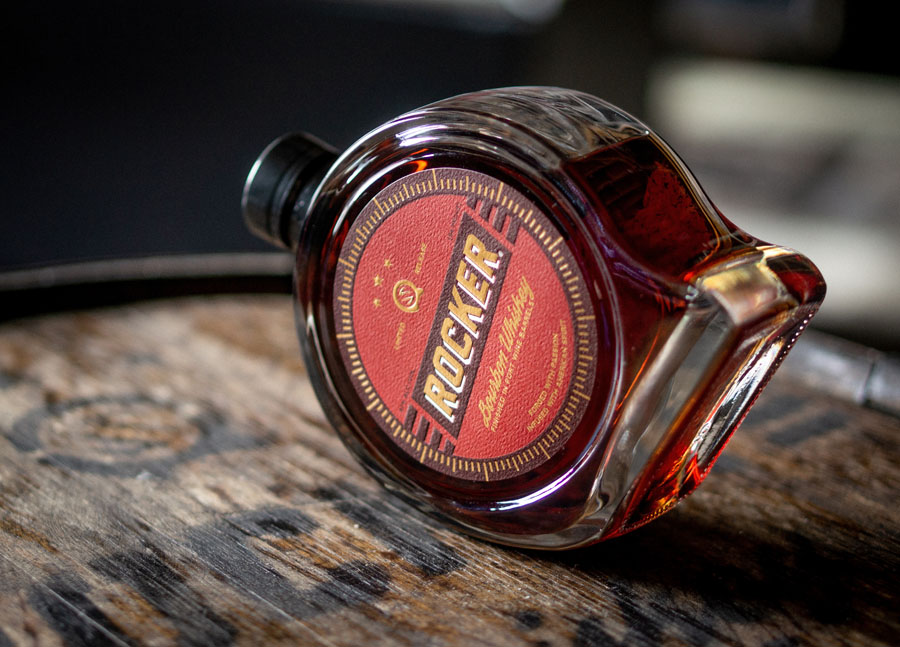 BUSTING THE BOURBON MYTHS
Many of its fans don't realize that "bourbon" is, by definition, a very different spirit than single malt Scotch and other whiskey relatives.
"To be bourbon, it just has to be made in the U.S.A using at least 51 percent corn and aged in new charred oak barrels. It can really be aged for any period of time, but most are aged for at least two years," Fischer says.
The "mash bill" for a whiskey describes the percentages and types of grains that are fermented.
"For bourbon, the other 49 percent of the mash bill can be wheat, or rye or other grains and they all change the flavor. Wheat will soften it. That's what you taste in Maker's Mark. Rye is going to give a little spice. Barley is going to pack it with a little bit more earthiness. I've seen everything from quinoa to many different variants and colors of corn," he says.
For instance, Denver's Block Distilling produces its Bottled in Bond Bourbon using yellow, red and blue corn, as well as millet and malted barley.
BOURBONS THAT SING DIFFERENT TUNES
Tom Fischer's favorite bourbons among the hundreds he has sampled are those that hold up over time and repeated tastings. "It's always about coming back to a bottle and finding more. I don't mind some spirits that sing the same song every time. For bourbon, I want to experience something new every time I taste it," he says.
When it comes
to Colorado, the bourbon expert has a hard time narrowing down his favorites.
"There are so many bourbons worth exploring in the state. I love what Laws is doing. Their fourgrain bourbon is beautiful. I think what Todd Leopold at Leopold Bros. has done is very special," Fischer says.
He also praises the bourbons produced across the state by Distillery 291, Woody Creek, Peach Street, Golden Moon, and The Family Jones.
"I still enjoy Breckenridge a lot, especially the rum- and sherry cask-finished bourbons. They're perfect with a nice cigar, or paired with some great cheeses," he says.
Looking ahead, Tom Fischer points out that Colorado's best bourbons may be yet to come. "Some of the oldest bourbons in the state were laid down in barrels a decade or more ago so they will become available in the coming years," he says.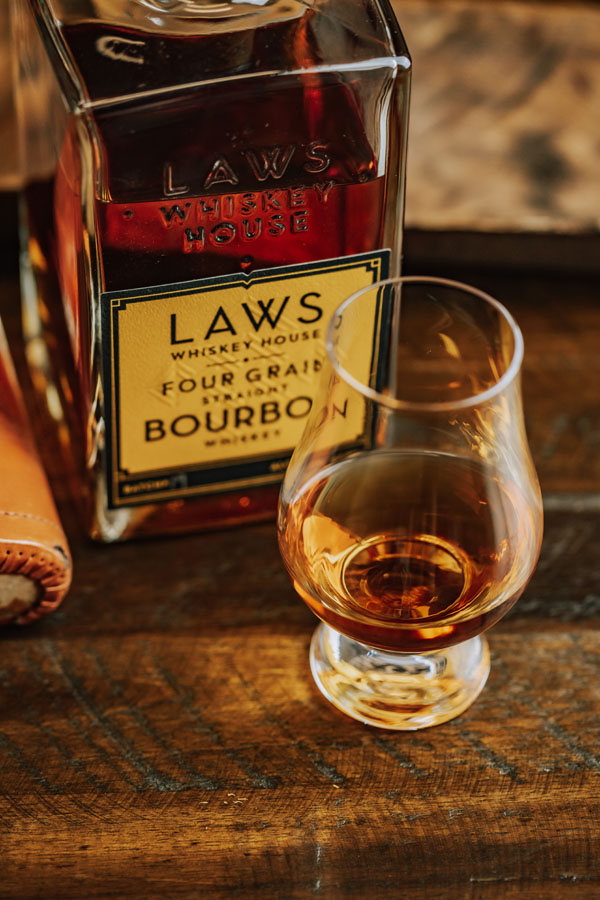 A COLORADO BOURBON PRIMER
The exact number of bourbons produced by Colorado's distilleries is a little hard to pin down, but there are at least 30 being bottled in the state. One of the best ways to learn more about how bourbon is made is by visiting one of the many distillery tours and tastings that are available.
The following guide to Colorado's best bourbons is based on recommendations from Tom Fischer, members of the Colorado Bourbon Society, and awards in national competitions.
Some Colorado distilleries import spirits from other states to produce their bourbon and other whiskies.
The following bourbons are all distilled, not just aged, in Colorado, and in many cases, use Colorado-grown grain.
291 SMALL BATCH COLORADO BOURBON WHISKEY
Story: This is a single barrel bourbon, 100 proof grain to barrel to bottle, aged in charred American white oak and finished with toasted aspen wood.
Tasting Notes: Notes of vanilla, cherry and spice Awards: San Francisco World Spirits Competition Double Gold winner and an American Whiskey Master award, 2019
Tasting Room: Distillery 291, 647 South Tejon Street, Colorado Springs
BOULDER SPIRITS BOTTLED IN BOND BOURBON
Story: Boulder Spirits are distilled at Vapor Distillery using the biggest pot still in the state. The mash bill is 51% corn, 44% malted barley and 5% rye.
Tasting Notes: Distinct apple notes in a less sweet bourbon. The high amount of malted barley adds apple butter, cinnamon, and kettle corn notes. Awards: Gold medal, 2022 San Francisco World Spirits Competition
Tasting room: Vapor Distillery, 5311 Western Ave., Boulder
BRECKENRIDGE RUM CASK FINISH BOURBON
Story: Breckenridge Bourbon's mash bill is 56% corn, 38% rye, and 6% malted barley. After aging, it is finished in Breckenridge rum casks.
Tasting Notes: Candied apple, cinnamon, dark chocolate, and cacao with lingering allspice
Awards: Breckenridge Bourbon is a four-time winner of Best American Blended (2016- 2019) from the World Whiskies Awards
Tasting room: Breckenridge Distillery, 1925 Airport Road, Breckenridge
LAWS FOUR GRAIN STRAIGHT BOURBON BONDED
Story: Laws was the first Colorado bonded bourbon, meaning it is at least 4 years old, a product of a single season and a single distiller, and has been aged entirely in a federally bonded rickhouse. The mash bill is 60% corn, 20% heirloom wheat, 10% heirloom rye, 10% heirloom malted barley, aged 8-plus years in new charred oak barrels
Tasting Notes: Black tea, orange, brown butter and dates, with notes of sandalwood
Awards: Double Gold at the 2022 San Francisco World Spirits Competition for 8-Year-Old Bottled in Bond Four Grain Bourbon
Tasting room: Laws Whiskey House, 1420 S. Acoma St., Denver
LEOPOLD BROS BOTTLED IN BOND STRAIGHT BOURBON WHISKEY
Story: Made from 64% corn, 21% malted barley and 15% Abruzzi heritage rye, aged four years in new American white oak charred barrels in a bonded warehouse.
Tasting Notes: Notes of cocoa, apple, and crusty bread with hints of ripe pear, toffee and baking spices
Tasting Room: Leopold Bros., 5285 Joliet St., Denver
OLD ELK STRAIGHT BOURBON WHISKEY
Story: The mash bill includes corn plus a high malted barley content plus rye, aged five years in charred new oak.
Tasting Notes: Maple syrup, almond, chocolate, coconut, and clove
Awards: Gold medal, 2018 San Francisco World Spirits Competition
Tasting Room: The Reserve Tasting Room: 253 Linden St., Fort Collins
ROCKER BOURBON WHISKEY
Story: The mash bill of 70% corn and 30% wheat includes grain grown in Burlington and Loveland. The bourbon is aged a minimum of 3 years in charred American oak barrels
Tasting Notes: A slightly sweeter bourbon with notes of vanilla, caramel, butterscotch, and honey with a hint of citrus
Tasting Room: Rocker Spirits, 5587 S. Hill St., Littleton
---
Colorado AvidGolfer Magazine is the state's leading resource for golf and the lifestyle that surrounds it, publishing eight issues annually and proudly delivering daily content via coloradoavidgolfer.com.