As could soon be the case with Park Hill Golf Club, a scorecard is all that remains of many Colorado courses.
By Jon Rizzi/Scorecards courtesy of Dick Dean & Dave Fanning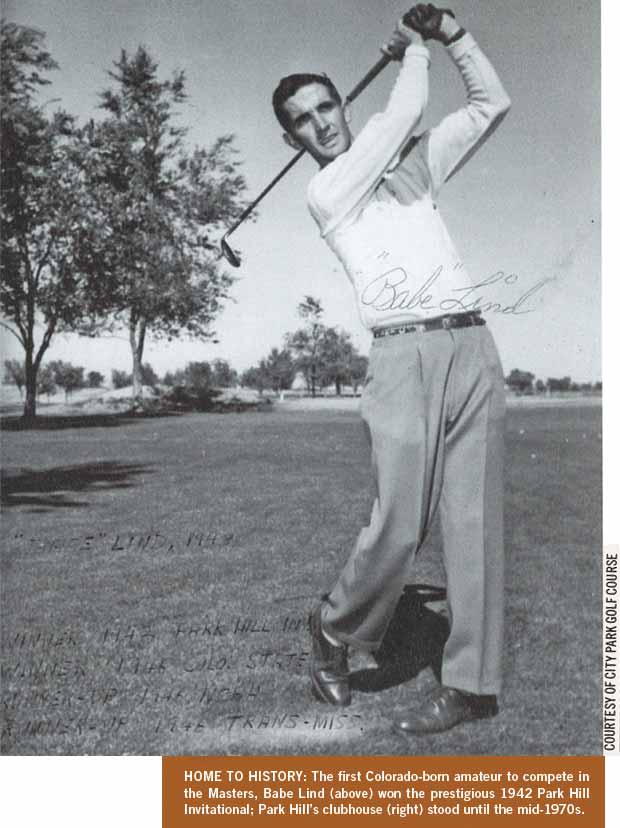 Park Hill Golf Club, a Denver course with an illustrious past, may have hosted its final round.
Currently closed for a storm water detention project, the 88-year-old, 6,675-yard layout at Colorado Boulevard and 35th Street will likely never reopen. Despite a conservation easement that prohibits the property's use for anything other than a golf course, the real estate developer Westside Investment Partners purchased the 155-acre property in July for $24 million.
The unlikely seller—Clayton Early Learning, a venerable nonprofit established more than a century ago to educate underprivileged children— had owned the land and course by way of a trust, leasing it to a golf-management company to fund its programs. That arrangement, however, resulted in a $300,000 annual shortfall for the Clayton, which costs $1 million per year to operate. So, with the lease expiring and demand for Denver real estate outpacing supply, Clayton Early Learning made a deal.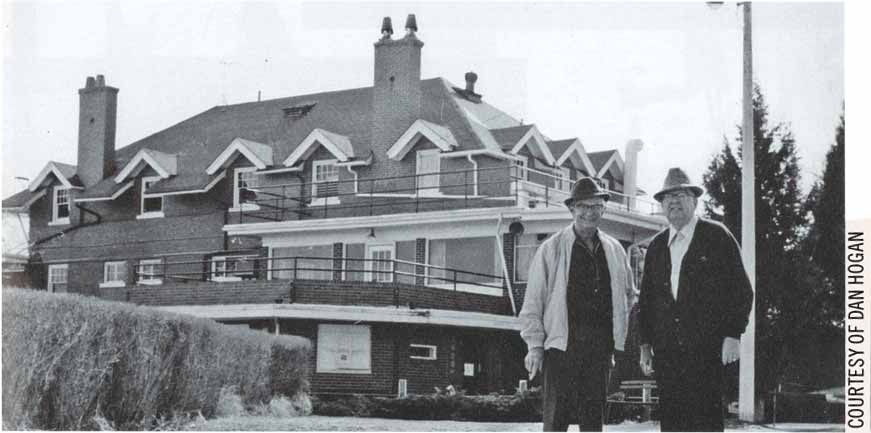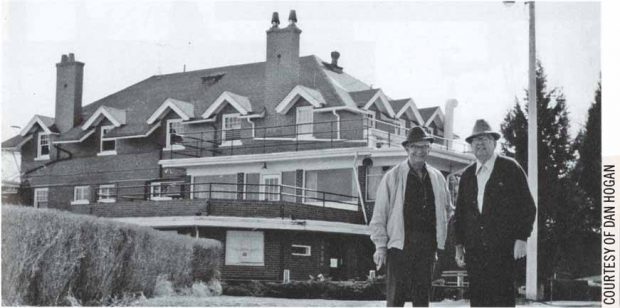 The sale has naturally ignited contretemps between the pro-greenspace and pro-development factions. Westside will submit its proposal. Public comments will ensue. Legal legerdemain will follow. Whether the city will lift the easement remains uncertain. But it doesn't look as though Park Hill Golf Club—which opened in 1931, annually staged the Park Hill Invitational and welcomed the likes of Bob Hope, Bing Crosby, Smiley Quick, Babe Lind, Babe Zaharias, Rocky Marciano and millions to its fairways—will see any more golfers.
If that's the case, Park Hill will follow the fates of Green Gables, Fitzsimons and dozens of other Colorado courses that time has paved over. Every one of those casualties had a scorecard, and with the help of two longtime friends of the magazine, Dick Dean and Dave Fanning, we present a collection of them.

Fitzsimons Golf Course (Aurora)
Originally a sand-green course at the Fitzsimons Army Hospital Post, the quaint 18-hole layout opened shortly before World War II. In 1955, President Dwight Eisenhower played it while recovering from a heart attack. The City of Aurora took it over in 1998, as the government shut the post, and closed it in 2017 in compliance with the Fitzsimons Redevelopment Authority.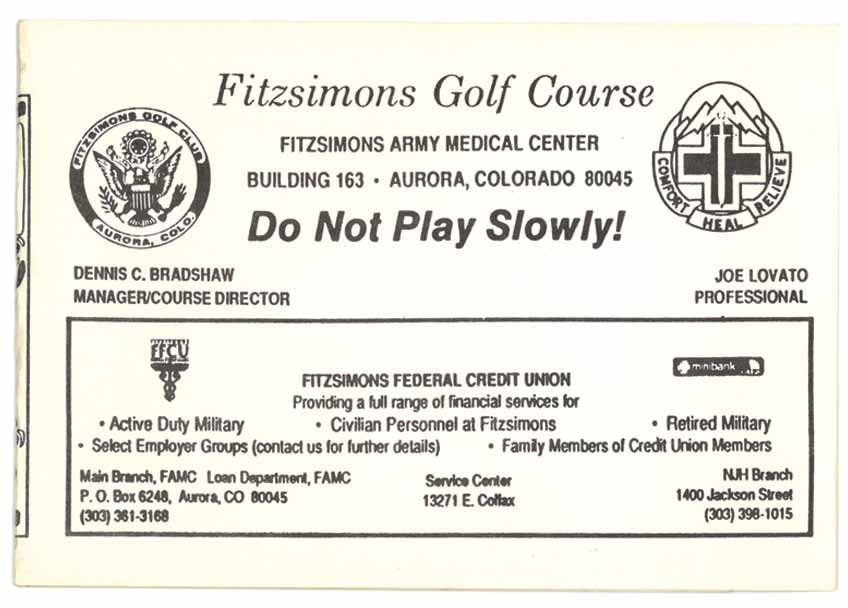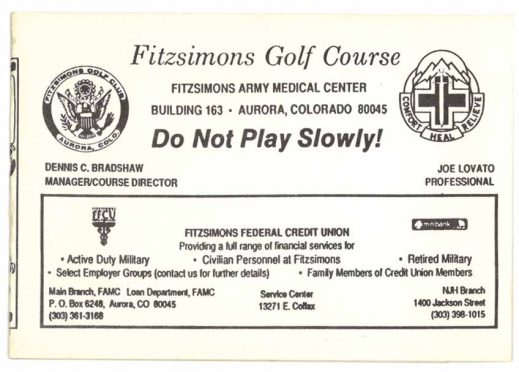 Green Gables Country Club (Denver)
Established at Wadsworth and Jewell in the late 1920s, the private club hosted six LPGA championships, numerous U.S. presidents and had World Golf Hall of Famer Paul Runyan as its teaching pro. A $10 million 2003 Arthur Hills redesign of the original William Tucker layout, coupled with member attrition, the economic downturn and other financial issues led to members voting to dissolve the club in 2011 and sell the 152-acre property to developers.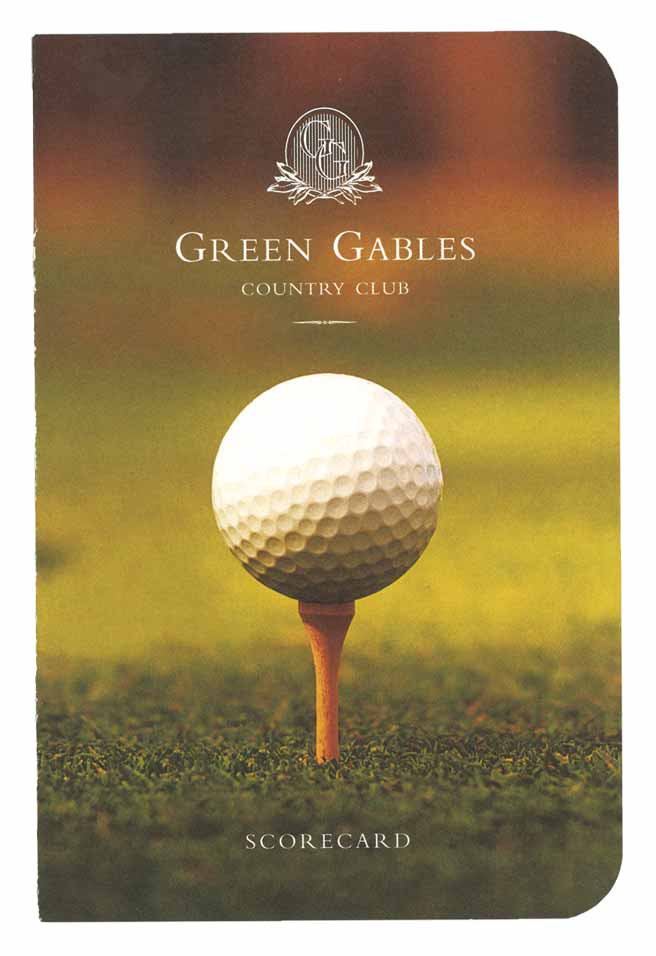 Shadow Hills Golf Club (Cañon City)
The delightful and challenging private course debuted in 1959 with nine member-designed holes. Keith Foster added the back nine in 1998. After the recession, the well-meaning Holt family bought it out of receivership, converting it to a public facility in 2010. That model ultimately proved economically unsustainable and the course shut down in 2015.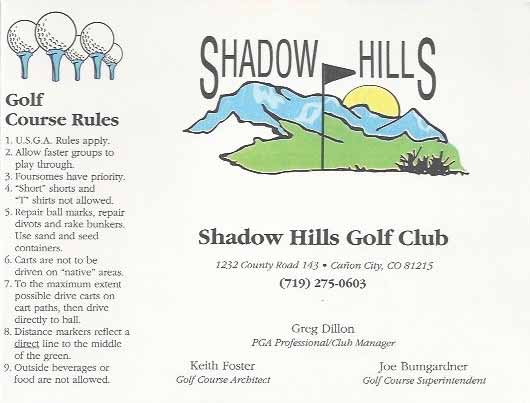 Antelope Hills Golf Course (Bennett)
Opened in 2002 as part of an upscale housing development 30 miles east of Denver, the 7,315-yard Dick Phelps design was literally too hard; a long-drive contest that year produced a 510-yard winner. By 2007, deer and antelope were the only players there.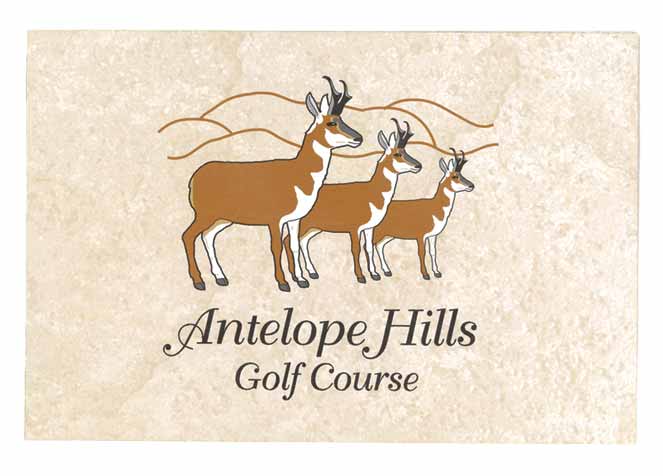 Cougar Canyon Golf Links (Trinidad)
A stellar Jack Nicklaus Signature layout featuring views of the Sangre de Cristos, Spanish Peaks and Fisher's Peak, the 7,669-yard resort course with black-sand bunkers and photogenic holes earned wide acclaim when it opened in 2007. By 2010, it had filed for bankruptcy. It closed for good in 2012.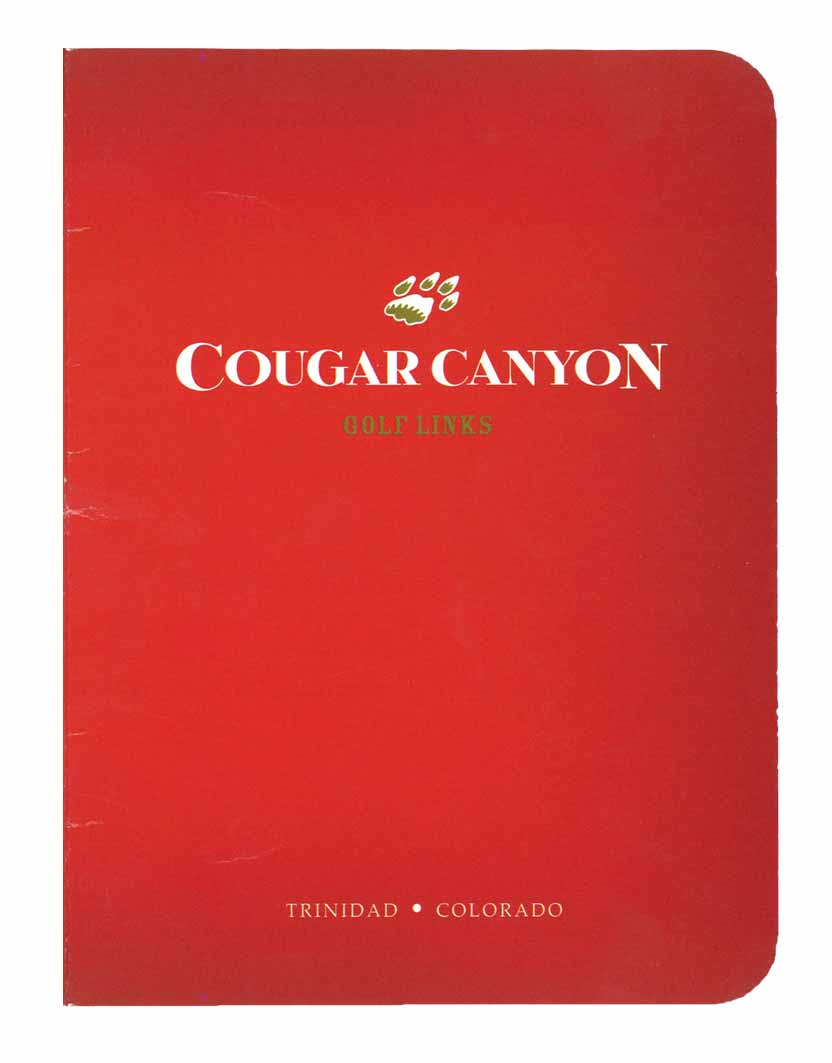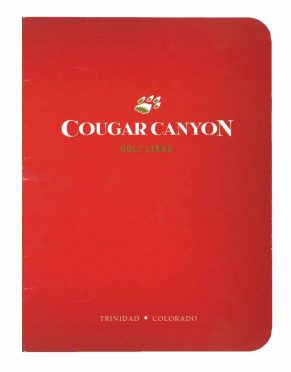 Centre Hills Golf Course (Aurora)
The City of Aurora owned this nine-hole, par-3 Dick Phelps layout due east of Aurora Hills Golf Course. It opened in 1990, closed in 2013 and now functions as a disc golf course.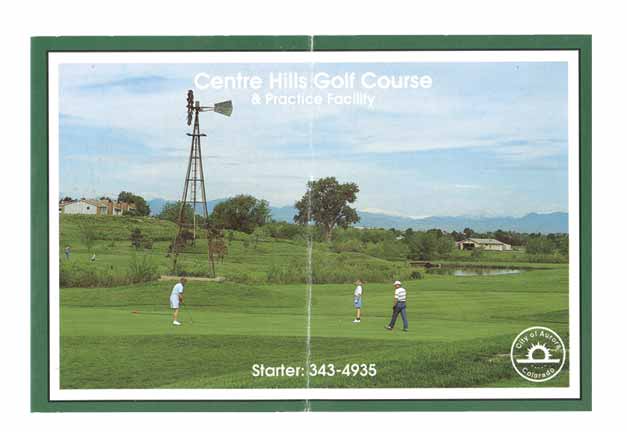 Box Elder Creek Golf Course (Brighton)
Located near Barr Lake State Park, the fun, funky 6,909-yard layout wrapped around its namesake creek. It opened with nine holes in 1998 and closed with 18 in 2012, gaining notice for an emu pen on its 15th hole and power lines crossing above at least three fairways.

Cripple Creek Country Club (Cripple Creek)
The scenic, nine-hole, par-34 public layout spanned 2,854 yards. Hazards included Barnard Creek, Niblick Lake and gopher holes, which by 2005 made maintaining the course untenable for the volunteer staff.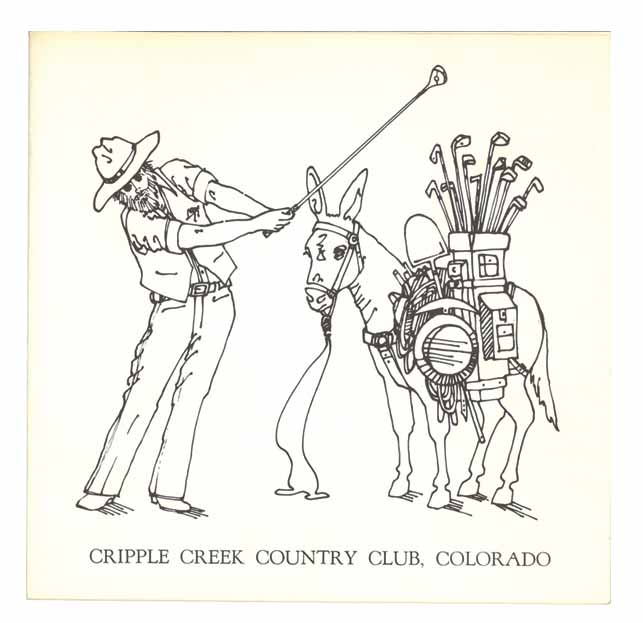 The Broadmoor Mountain Course (Colorado Springs)
After closing the 1976 Arnold Palmer/ Ed Seay-designed South Course in 2001 when it started sliding down Cheyenne Mountain, the resort fortified the site and hired Jack Nicklaus to design the glorious Mountain Course. It opened in 2006, but seven years later torrential rains precipitated landslides that resulted in irreparable damage.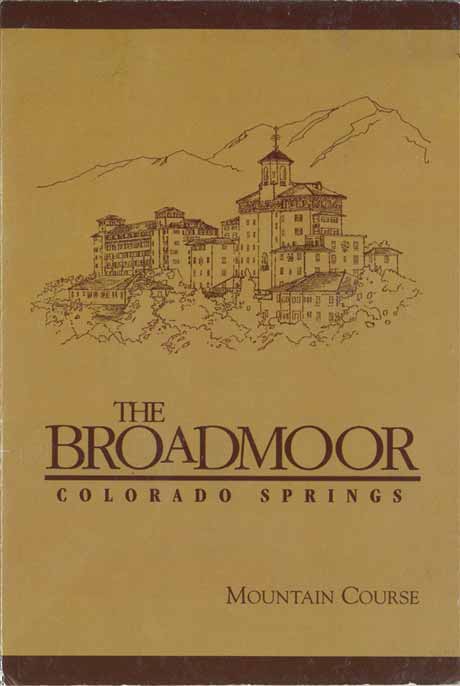 Grandote Peaks Golf Course  (La Veta)
Opened in 1984, the splendid Tom Weiskopf/Jay Morrish "hidden gem" in the shadow of the Spanish Peaks lured golfers from all over. Economic issues compounded by a contentious relationship between the town, county and course owner led to the course's closure in 2016.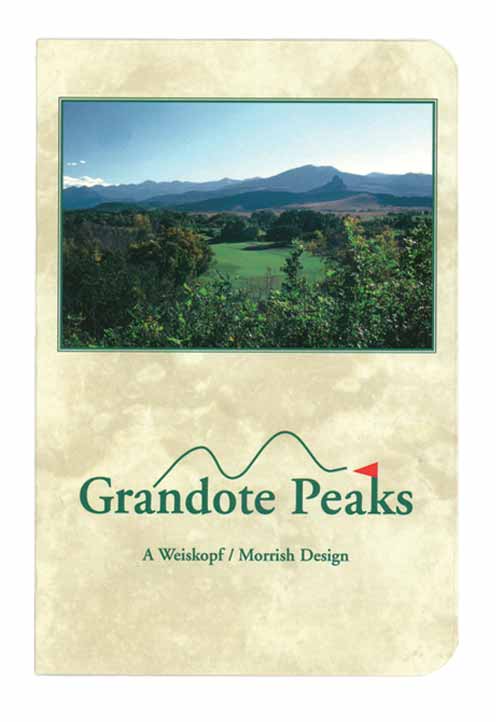 Appletree Golf Course (Colorado Springs)
Nary a tree appeared on this 6,407-yard Lee Trevino-designed course that opened in 1973 and closed in 2009, three years after a Colorado Springs developer purchased it. A recession-related foreclosure would follow, and efforts by the City of Fountain to purchase it failed.
St Andrews at Westcliffe (Westcliffe)
Debuting in 1989, the par-35 nine-holer with minuscule greens at the base of the Sangre de Cristo Mountains officially closed in 2017, when the financially strapped owner sold the 135-acre property.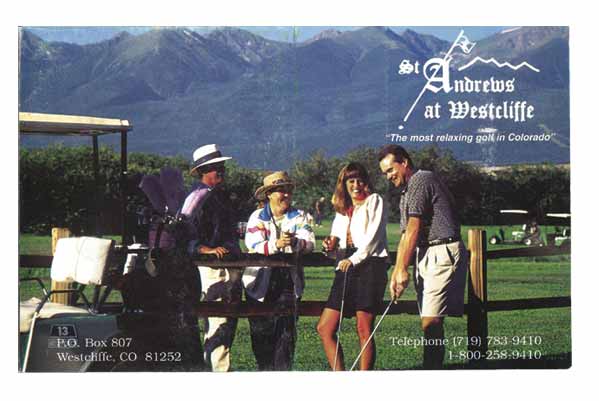 Great Sand Dunes Golf Course at Zapata Ranch (Mosca)
Japanese owner Hisayoshi Ota hired Dick Phelps to add this 18-hole amenity for guests staying in the log cabins at his Great Sand Dunes Country Inn 30 miles northeast of Alamosa. Also open to the public, the challenging 7,006-yard layout debuted in 1989 and closed in 2004, five years after Ota sold Zapata Ranch to The Nature Conservancy, which has returned the land to its native state.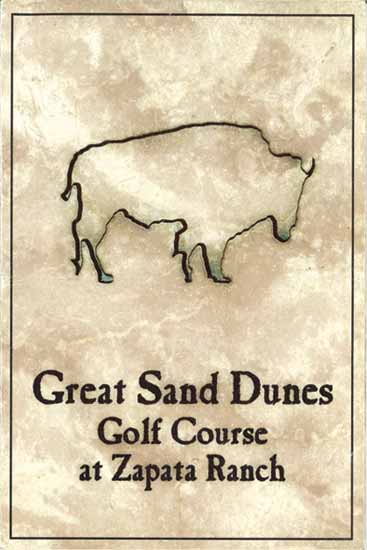 Westerly View Golf Course (Aurora)
Since 2009, the Colorado Golf Association-owned Common- Ground Golf Course has occupied the land formerly inhabited by Westerly View Golf Course at Lowry AFB, which became Mira Vista after the 1994 base closure. Beginning in '96, the CGA leased and managed it under an agreement with the Lowry Redevelopment Authority and USAF, purchasing it in 2005 and hiring Tom Doak's Renaissance Golf to create a layout that has served as companion course for the 2012 U.S. Amateur and 2019 U.S. Mid-Amateur.

Gleneagle Golf Club (Colorado Springs)
Forty years after opening in 1973, the 7,276-yard Frank Hummel layout in the Gleneagle community closed, as its out-of-state owners cited year-over-year loss of money. A developer bought the 130-acre property, building on 35 acres and giving the rest to the civic association.

Link-N-Greens Golf Course (Fort Collins)
The executive course opened in 1986 with nine holes, later expanded to 18, and in 2012 contracted into a nine-hole regulation course. A budding industrial park now sits on the site.

Vineyard Golf Club (Colorado Springs)
Players had to buy a $5 "membership" and sign a liability waiver in order to purchase liquor at this creative nine-holer owned and operated by Pikes Peak Winery. Measuring 3,410 yards from the Burgundy tees, the Mark Rathert layout along Fountain Creek opened in 1999 and closed 10 years later.

Mountain View Golf Course (Denver)
The 30-acre, nine-hole layout with the popular driving range at Belleview and Quebec opened in the 1960s as the private Paradise Valley Country Club. As the public Mountain View, it operated from 1983 to 2007, when it was sold to build the mixed-use development around the Belleview light-rail station.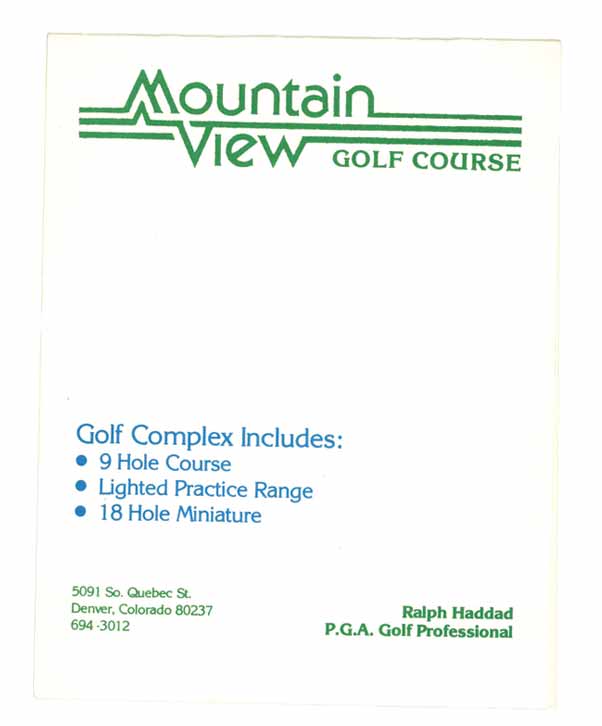 Not In the Cards…
Brightwater Club (Gypsum)
Cottonwood Golf Course (Delta)
Elks Nine (Greeley)
Hunter's Run Golf Course (Oxford)
Los Verdes Country Club (Denver)
Northglenn Golf Club (Northglenn)
Tall Timber (Durango)
Tomahawk Golf Course (Ft. Collins)
Twilight Golf Course (Denver)
Did we miss any lost layouts? Email CAG editor Jon Rizzi at [email protected].
---
This article appeared in the 2019  Fall Issue of Colorado AvidGolfer.
Colorado AvidGolfer Magazine is the state's leading resource for golf and the lifestyle that surrounds it, publishing eight issues annually and proudly delivering daily content via coloradoavidgolfer.com.