In between last month's launch of the Forged Tec irons and yesterday's release of the King Speedzone driver, fairway metals and hybrids, came the introduction of the extremely lightweight F-Max AirSpeed family. Busy times at Cobra.
By Tony Dear
In October, 2018, Cobra launched what it called its lightest, most forgiving iron ever – the F-Max Superlite. The clubhead was three grams lighter than that of its predecessor – the original F-Max, the shaft five grams lighter, and the grip seven grams lighter – a total of 15g had been lost. After years of continually reducing the weight of its clubs, Cobra had surely hit rock bottom, as it were.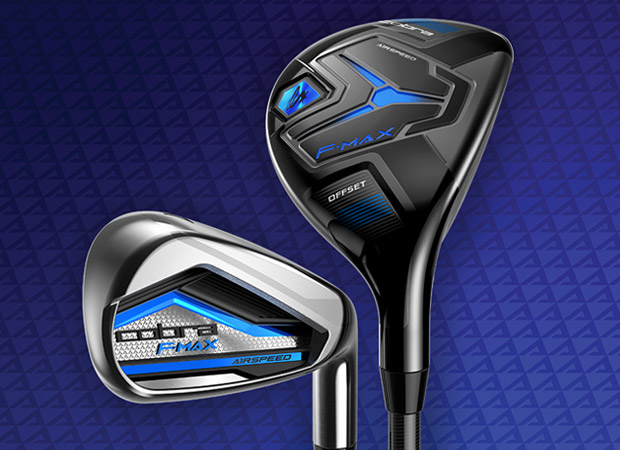 Its very name suggested there was nowhere to go from there. Okay, it wasn't called the F-Max Ultralite, F-Max MegaLite, or even the F-Max Weightless, but we got the point – it was really, really light.
Well, guess what? Last week, the company launched a line of clubs it claims 'deliver a new level of lightweight performance – maximizing clubhead speed, distance, and forgiveness for players with moderate swing speeds'. And the kicker – it is Cobra's 'lightest, easiest to hit collection of clubs ever'.
How have they done it this time?
The Airspeed is lighter than the SuperLite thanks largely to a lighter shaft – five grams lighter in fact, two of them lost by removing the paint.
All this weight loss is great – the golfer getting on in years can maintain his/her swing speed despite the sadly inevitable leaking of energy and power – but it does beg a question. At what point does a club become too light? At the current rate of mass-decrease, we'll be playing the golfing equivalent of air-guitar before the decade is out. Soon, won't swinging a golf club feel much the same as swinging a straw, or a piece of string?
"Yes, it is a challenge to design a lightweight club that the golfer can still feel through the swing and make consistent contact," says Cobra's VP of R&D Tom Olsavsky. "So we spend time on the specifications to make sure that even though they are lighter, they still perform."
Besides the AirSpeed's weight benefits, what else does it offer the golfer seeking assistance?+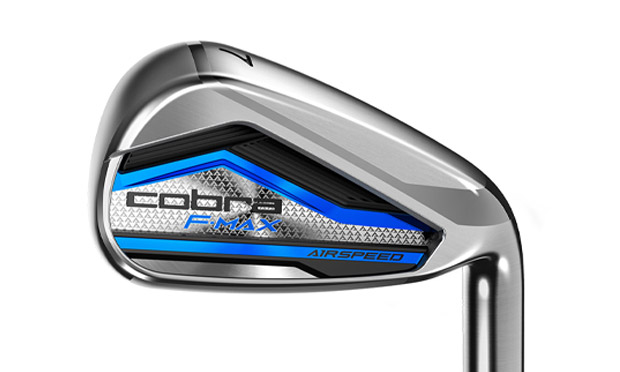 The deep undercut cavity boosts forgiveness, and optimized hosel positions (shorter hosel length in long irons) puts the Center of Gravity (CG) low in the short irons to help get the ball up, and higher in the short irons. Significant offset in the long irons helps those that have trouble releasing the clubhead, and therefore hitting a push or slice, to hit straighter shots, perhaps with a little draw.
And to further give that elusive draw a chance, weight is concentrated low and towards the heel to help turn the club over.
For those getting on in years, the Cobra F-Max AirSpeed should help you stay in the game longer.
$600 (seven clubs – 5-PW, GW)
Available – January 10th, 2020
Right and left-hand
Shaft – FST AirSpeed (steel), Cobra AirSpeed 45 or Cobra AirSpeed 50 (graphite)
Combo sets comprising the AirSpeed irons and lightweight hybrids are also available in two set configurations:
Regular – 4H, 5H, 6-PW (7 Clubs)
Lite – 5H, 6H, 7-GW (7 Clubs)
$699
The F-Max AirSpeed Driver ($329) weighs just 285g and features draw-bias weighting and a carbon composite crown.
---
For more on the latest and greatest gear in golf, visit our GEAR PAGE.
Colorado AvidGolfer Magazine is the state's leading resource for golf and the lifestyle that surrounds it, publishing eight issues annually and proudly delivering daily content via coloradoavidgolfer.com.