By Isaac Bouchard
One of the hottest classes of car right now is the subcompact crossover. Subaru helped establish it with the first-gen Subaru Crosstrek, a jacked-up Impreza five-door hatchback. Toyota just came to play, with the C-HR, a vehicle intended for the now-closed Scion division.
These two compete for same clientele. Both look, to paraphrase Cal in Crazy, Stupid Love, like the perfect combination of tough and cute, but the Subaru has slightly better quality inside and a more interesting color palette. The Toyota's cockpit is unremittingly dark, which is a shame, as there are some cool touches, like the hexagonal cloth and teardrop-shaped indents molded into the headliner.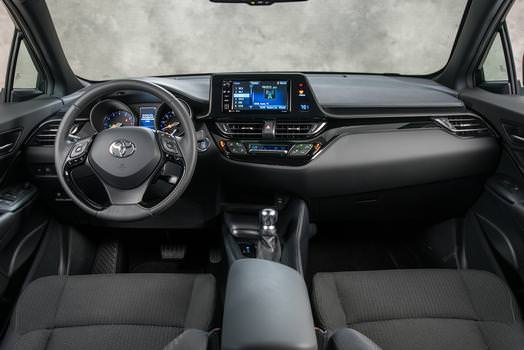 There's greater room in Suby—especially in back seat space—which makes it much more practical. Another strike against the C-HR is its infotainment system, which is interfaced through a small, low-resolution screen. In contrast, Subaru offers two sizes; both are fast, intuitive and higher in resolution. Apple CarPlay and Android Auto are also available in the Crosstrek.
Note that the test examples of these two varied price; even though the Toyota was the top XLE Premium, it was almost $5,000 less than the Limited model of the Subaru. A more apropos Crosstrek would have been the Premium. But mechanically there aren't noteworthy differences. Both have active safety aids that were good for a few years ago, and will no doubt help save some inattentive drivers from careening into other vehicles. But each is too intrusive (beep beep BEEP!) and jerky in intervention, and the Toyota's adaptive cruise leaves too big a gap for true excellence.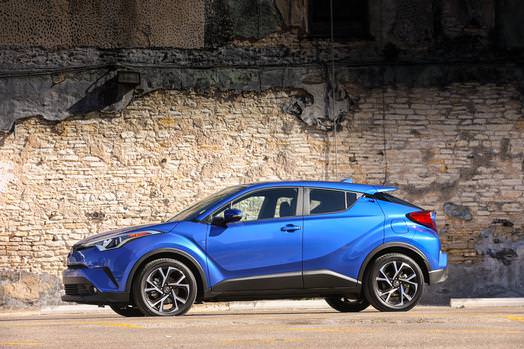 The Toyota handles really well, which reflects that it is built on the stiff TNGA platform and a sophisticated multilink rear suspension. It has nice, accurate steering as well. But it is too stiffly sprung for comfort over broken urban tarmac; the Subaru is more absorbent and has a better ride—it uses the latest, Subaru Global Architecture really well. Both cute utes are (under)powered by wimpy fours, hooked to annoying CVTs. This transmission design seems good at only one thing: fooling the EPA test procedure.
In light duty use they both move off the line smartly, and driven in a sedate manner, aren't too objectionable. But the C-HR's nigh-on decade old engine, with 144hp and 139lb-ft of torque, lacks refinement and brings out the worst CVT traits, like mooing, moaning and unresponsive throttle response, when driven with any verve.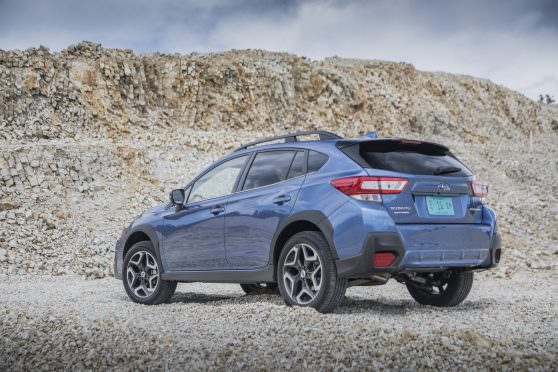 The Toyota is slow, too; independent testing says 0-60mph takes 11 seconds. Its passing performance in the critical 50-70mph range is dangerously lethargic, even at sea level, never mind up in the mountains. Hopefully a midcycle refresh will bring one of Toyota's new engines and a competitive infotainment system to this otherwise groovy little machine.
Subaru has been doing these boxes longer and the CVT hides its sins a bit better. While still slow, a 9.2sec 0-60 run is almost tolerable, and the Crosstrek has both AWD—not available in the C-HR here in the USA—and 8.7 inches of ground clearance. The Toyota has only 5.9in, on par with a typical car and not enough to venture far off pavement.
All this reflected in sales: Subaru can hardly make enough Crosstreks, while CH-R lingers on lots. But both are $10k below average priced car in US, so they are good options for those who want something other than a sedan in the affordable, low-to-mid 20k price range.
---
EPA ratings: Subaru 27/33/29mpg; Toyota 27/31/29mpg
0-60mph: Subaru 9.2sec; Toyota 11.0sec
Price as tested: $30,655; Toyota $25,945
Here is what Subaru and Toyota have to say.
4.5 Stars Subaru Crosstrek
3.0 Stars Toyota C-HR
---
Contact Isaac Bouchard for help saving time, money and hassle when buying or leasing one at [email protected]