Mizuno's new '24' family of better-player irons may be petite but will likely attract a large following.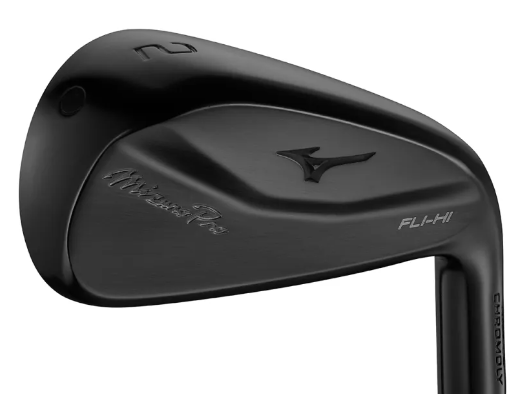 by Tony Dear
The golf world, well, a part of it certainly, holds its collective breath when Mizuno announces a new family of irons. And the Japanese company rarely disappoints. At the end of 2021, it changed the logo on its classic, elite players' irons moving from 'MP-' to a slanting, cursive 'Mizuno Pro', the logo it had used in Japan but had decided to bring to the US. How much this new branding helped the Mizuno Pro 221, 223, and 225 become big sellers (especially the 225) and so highly-acclaimed can't be quantified, of course, though it was surely their elegance and sensational feel/workability that played a far bigger role in ensuring their popularity.
The replacements, announced last week, obviously have a great deal to live up to and early indications suggest they're more than up to the task. It's just a shame they won't be available until January.
For the Mizuno loyalist, excited at the news of updated irons, the time will no doubt pass excruciatingly slowly as more and more images of the 241, 243, and 245 pop up on his screen.
While Mizuno would obviously have been reluctant to change much about the irons, it needed to find some way of improving them if only fractionally. Perhaps the biggest difference between the 241, 243, and 245 and their predecessors is their size – the new clubs are noticeably more compact which, of course, is what better ball-strikers like as they swing the club consistently enough not to have to concern themselves with Moments of Inertia, forgiveness, and the like. For them, not only must impact feel sumptuous but the club must also make it possible/easier to hit the variety of cuts, fades, draws, slingers, stingers, and punches the good player typically has in his arsenal. And more streamlined, compact heads with shorter blade lengths make that possible. As Chris Voshall, Mizuno's Product Director, says Mizuno is at its best when its making irons smaller.
The 241 is Mizuno's smallest blade ever and really is made for the elitest of elites. The small ironhead (Grain Flow Forged using 1025E mild carbon steel) features an even thinner top line than the 221's. But there really is only so much you can do technology-wise in making the blades smaller. Mizuno engineers were able to put a little extra metal behind the hitting area which further amplifies feel.
The biggest difference between the two generation of irons is probably seen in the 243 which is significantly smaller than the 223. The 4-7 irons are made from Mizuno's Grain Flow Forged 4120 Chromaly, an extremely strong metal that enables Mizuno to create very thin faces and, therefore, generate higher ballspeeds. Micro-slots in the cavity increase the head's COR to help create those higher ballspeeds, and they are covered to stop water, grass, sand and whatever else you find on a golf course from getting in. The 8-PW are made from 1025E Grain Flow Forged carbon steel, giving them better feel. All the 243 irons have a copper underlay beneath the chrome plating to soften impact.
The 245 promises to be the most popular of the three clubs and is a handsome players-distance iron. The 2-8 irons are hollow-bodied and made using Grain Flow Forged Chromaly with a 431 Stainless Steel backpiece which helps to lower the Center of Gravity (CG) and help launch the ball high, while the 9-GW have a face and body of 1025E Grain Flow Forged carbon steel and a 17-4 stainless steel back piece. The 2-7 irons feature 47 grams of tungsten – 17 grams more than in the 225 – which stabilizes the head and should help generate greater ballspeed.
The more compact, updated Fli-Hi long irons were made using the same Nickel Chromoly material Mizuno uses for its Hot Metal irons. The face was heat-treated to make it stronger and allow it to cup over the leading edge where it is welded to the sole. This improves results when contact is made low on the face.
The sole bounce on the new 24 irons has increased by a degree in the longer irons and two in the scoring clubs to improve turf interaction, and the clubs have been made using what Mizuno calls Harmonic Impact Technology to "closely match the vibration patterns identified with a soft muscle-back feel" – improve the sound of impact to you and me.
241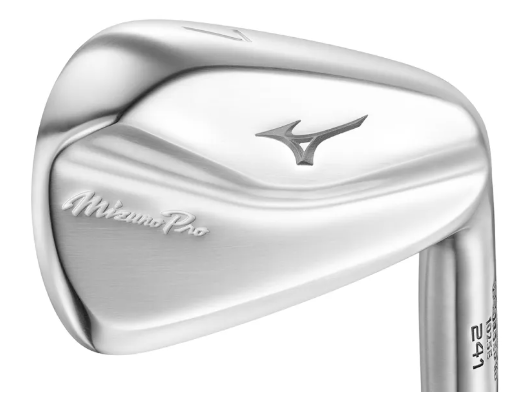 Price – $200/club 3-PW (4-PW in Left-hand)
Lofts – 7-34˚
Shaft –  KBS Tour steel
243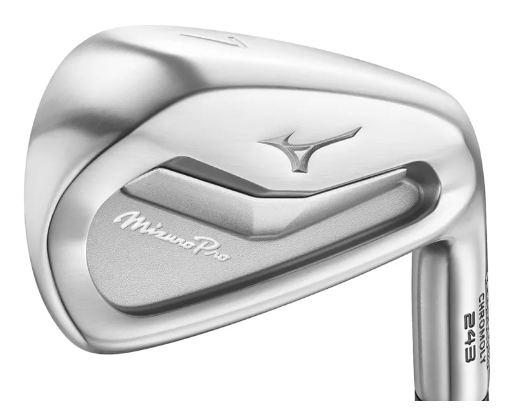 Price – $200/club 3-PW right-hand only
Lofts – 7-32˚
Shaft – Nippon N.S. Pro Modus3
245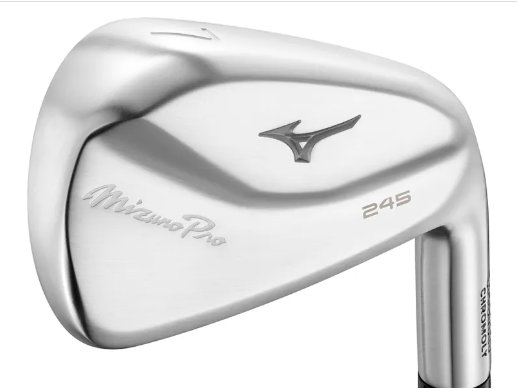 Price – $200/club Right and left-hand (2 and 3-irons RH only)
Lofts – 7-30˚
Shaft – Nippon N.S. Pro Modus3, Dynamic Gold Mid 115 and 105
Fli-Hi (Black Ion)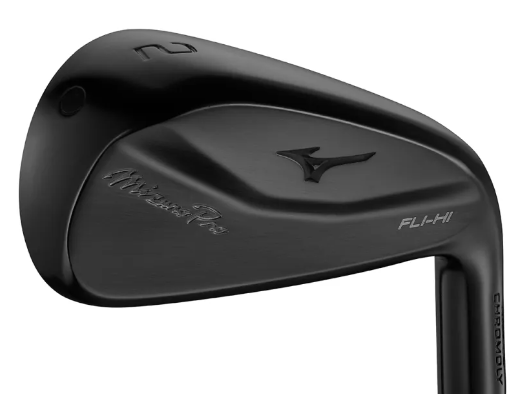 Price – $250/club Right and left-hand
Lofts – 16.5˚, 19˚, and 21.5˚
Shaft – SteelFiber HLS 880 F4 and F5
All clubs available on January 25th
mizunousa.com
---
Colorado AvidGolfer Magazine is the state's leading resource for golf and the lifestyle that surrounds it, publishing eight issues annually and proudly delivering daily content via coloradoavidgolfer.com.