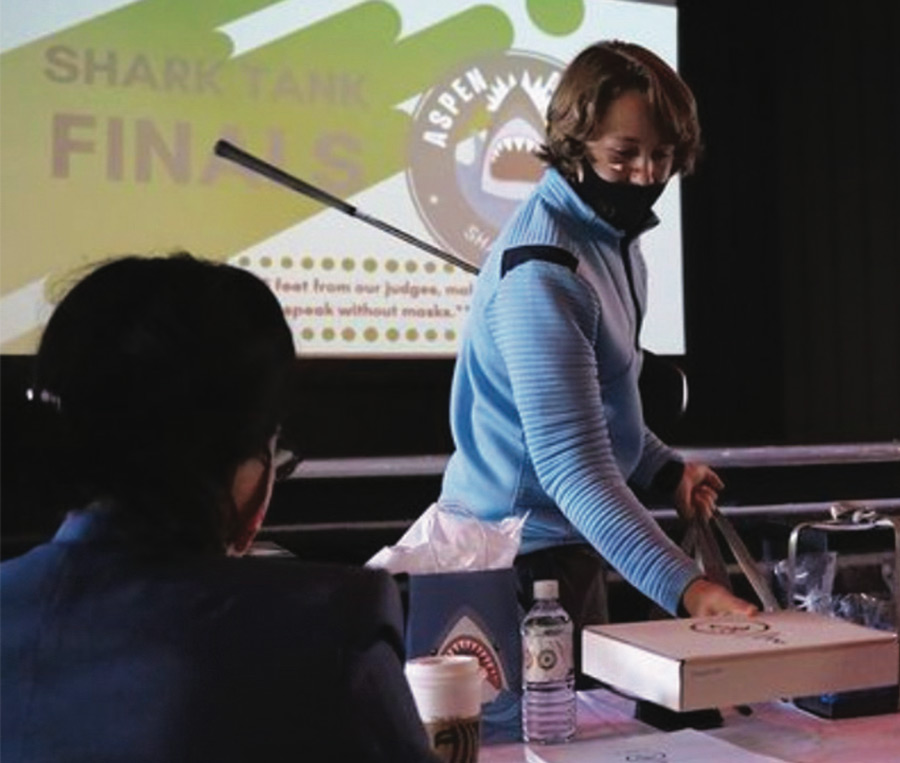 Phelps is the founder and CEO of ForeBox, a box subscription service featuring golf products from GOLFTEC, Under Armour and other high-end brands.
By Jon Rizzi
ENTREPRENEURS ARE encouraged to think outside the box, but budding businessman Hogan Phelps likes what he sees inside the box. And he's banking on golfers liking it, too.
"I've always loved golf, and getting new stuff is one of my favorite things," Phelps, a 9 handicap at Columbine Country Club says. "I saw that golf boxes usually contained only clothing or tools, so I decided to combine the good things with cool, useful, top-of-the-line stuff I would select and hand-package for people to buy for themselves or give as gifts; then it morphed into a subscription service with personalized service."
Phelps ran the numbers on sourcing, shipping, marketing, pricing, margins and other variables, and on May 7 he pitched his detailed business plan to a group of successful entrepreneurs. His tight, passionate and highly polished presentation belied his tender age.
Phelps is 14 years old, and his pitch came at Aspen Academy, a private pre-K to 8th grade school in Greenwood Village that requires all eighth-grade students to capstone their final year by developing their own business or service and then present it to potential "investors" in an annual "Shark Tank" competition.
This year, after two rounds of presentations, only six of the original 54 students remained for the finals. Phelps made the cut. "In the final, one of the sharks asked, 'When you wake up in the morning, what's the first thing you think of?' That was easy. I said, 'I think of golf and the project.'"
Alas, he didn't win, but as the entrepreneurial golf-loving son of two golf-loving entrepreneurs (Hogan has a sister named Palmer), the incoming Heritage High School freshman has no plans to shut down ForeBox. He currently has three subscriptions and has sold 14 individual boxes. To grow those numbers, he has introduced different subscription options and is looking to partner with more vendors and market online to a wider range of customers.
If the easiest part of ForeBox was merging his interest in business with his passion for golf, the toughest part was "keeping on top of it while trying to keep up with school and everything else," he says. "Business takes a lot more work than it seems." forebox.wixsite.com/foregolf-1