An unusual history lesson in golf, boxing and celebrity.
By Scott Nelson Gardner
---
At the intersection of West Colfax Avenue and Wolff Street, on a section of road Playboy magazine described in the early 1970s as the "The Most Wicked Stretch of Highway in America," an old weather-beaten sign stubbornly clings to a colorful slice of Denver history.
The neon letters once beckoned travelers to the Pig 'N' Whistle Motel and Restaurant, which boxer-turned-entrepreneur Eddie Bohn built on the same lot where he'd opened a gas station on June 24, 1924, the 29th birthday of his best friend and one-time sparring partner, heavyweight boxing legend and Colorado Sports Hall of Fame inductee Jack Dempsey.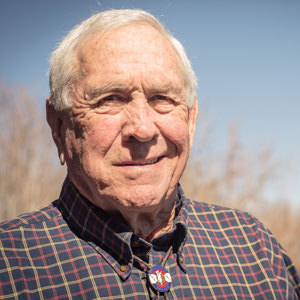 Over time, the sign advertised a motor court, a restaurant with attached bar under a stylish California tiled roof, and forty neatly packed motel rooms surrounding an aquamarine swimming pool. In addition to Dempsey, a Who's Who of boxers, politicians, professional athletes and movie stars frequented "The Pig."
Alas, the times and traffic patterns changed. Driving by the property recently, I noticed the sign that once led people to the hotel now landmarks a marijuana dispensary arrogating the Pig 'N' Whistle name. But just the sight of the old sign triggered a flood of memories.
RECONNECTING WITH PUNCH
One memory in particular involved Eddie's son, Eddie "Punch" Bohn Jr., who, despite his nick-name, was not a boxer but a golfer.
Punch Bohn was a successful realtor and a member at Lakewood Country Club when I cad-died for him in 1977 during the Schrepferman matches that annually pit the best players from Lakewood, Denver and Cherry Hills country clubs against each other.
Punch won 2½ points for Lakewood on the final Sunday, as the club's ten-man team dominated the squads from Denver and Cherry. However, it's what transpired from tee to green on Lake-wood's 420-yard 12th hole (currently the 18th hole) that remains forever imprinted on my brain.
After popping up an anemic tee shot of 180 yards, Punch faced a daunting second shot of 240 yards to an elevated green fronted by a pond. The six-foot-seven, 240-pound Bohn snatched a persimmon 4-wood as if it were a toothpick and launched a towering moon-ball that soared over hill and dale, eventually landing on the green with backspin—a shot that surely defied at least one of Newton's Laws of Motion. As a youngster, I looped for some of the best amateurs and professionals in Colorado, and that shot stands out in my mind for its sheer audacity.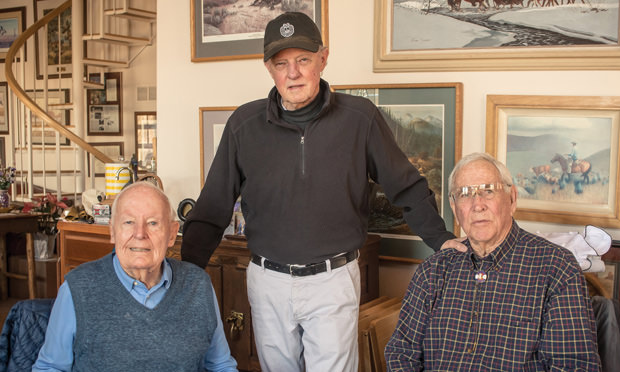 With a modicum of audacity myself, I decided to catch up with a man whose life and legacy are as large as he is.
I arrived at Punch's north Denver address and entered a code that activated the retractable iron mesh gate, revealing a sprawling compound that includes everything from old military jeeps to a large lake situated behind a wood-framed, three-story house. I rang the doorbell and Punch, who's stature still impressively fills a doorway, opened the screen door, allowing his four purebred hunting dogs (two Chesapeake Bay retrievers, a German shorthaired pointer and an English Setter) to scamper onto the porch. Carol Anne, his wife of 33 years, ushered me in past a gauntlet of wagging tails and brought me a cup of coffee.
Punch enthusiastically led me into a back room with walls covered with pictures and memorabilia of family patriarch Eddie Bohn Sr. with long-forgotten boxers and, of course, the undisputed heavyweight champion of the world from 1919 to 1926, Jack Dempsey.
BOHN OF ATTENTION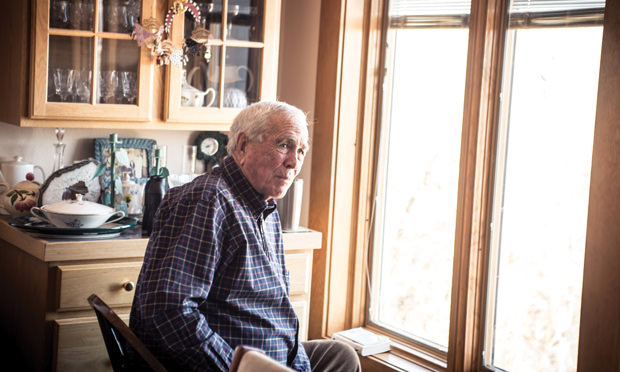 Those photographs chronicle the life of a boxer who rose from the ring to the higher rungs of celebrity in Denver, ultimately becoming a State Senator. Born in 1902, Eddie Bohn Sr. grew up on Larimer Street and began boxing at the West-side Neighborhood House. With help from local pugilists including Eddie Egan, Bohn eventually jabbed and uppercut his way to Rocky Mountain Regional champion and could boast of never having been knocked out in the ring.
In 1920 Eddie straddled his Kiwi Indian motorcycle and headed to California to seek his fortune. He found it on a flyer advertising for spar-ring partners for Dempsey, the man known as the "Manassa Mauler."
Dempsey was born 1895 in Manassa, in Colorado's San Luis Valley, and as a young man would hop freight cars and travel to mining camps and small-town saloons looking for work and prize-fights. Upon hearing Bohn was from Colorado, the champ signed him. The kid from Denver earned $100 a round to spar with the ferocious Dempsey, eventually logging hundreds of rounds.
Four years later, a considerably richer Eddie returned to Denver. He bought the property at Colfax and Wolff and built a gas station, which he soon expanded to include a restaurant-bar and motel, naming the complex the Pig 'N' Whistle, after a restaurant he frequented in California.
Room 39 at the motel was the Jack Dempsey room, where not only Dempsey would stay on his visits to Denver, but also where boxing legends like "Two-Ton" Tony Galento, Max Baer and Carmen Basillio stayed, as did celebrities such as Roy Rogers, Yogi Berra, Clint Eastwood and many more.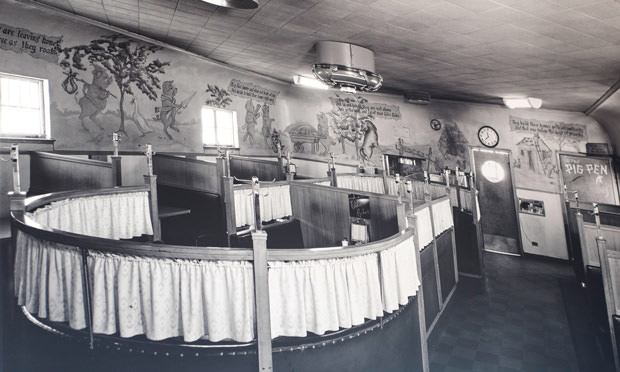 PUNCH SHOTS
Between 1959 and 1962, Punch played football, basketball and baseball at DU. He also played golf, a sport that brought him into contact with a cast of characters that any movie director would envy.
He was the men's golf coach at Regis University in 1968 when Bill Murray stepped onto the first tee at Willis Case Golf Course for golf team tryouts. "Murray had a nice swing and the other guys on the team really liked being his team-mate," Punch remembers.
Murray, who left school after only a year, has since received a Doctor of Humanities degree from the university. When he returns for reunions, he doesn't miss the opportunity to tell Bohn, "Coach, did I ever tell you that getting kicked out of Regis was the best thing that ever happened to me?"
One of the best things that ever happened to Punch occurred around the same time. At the invitation of Eddie Ott, owner of the now-extinct nine-hole Aviation Country Club in Lakewood, Punch played in the club's pro-am with none other than Walter Hagen, winner of 11 major golf championships.
Punch remembers those nine holes with Ha-gen—who would die in 1969 at age 76—as being "something special. After the round I climbed the back stairs of the building to the residence suite where Ott was living to thank him. I turned the corner and there were Ott and Hagen in silk robes with their gout-swollen feet elevated atop an otto-man exchanging colorful stories."
Punch tells a colorful story of his own about a wager he made with his Regis golf team during the shaggy days of 1973. He would pay each play-er $25 if they could break 75 at the Denver Country Club. Any higher, they would have their unruly locks cut after the round.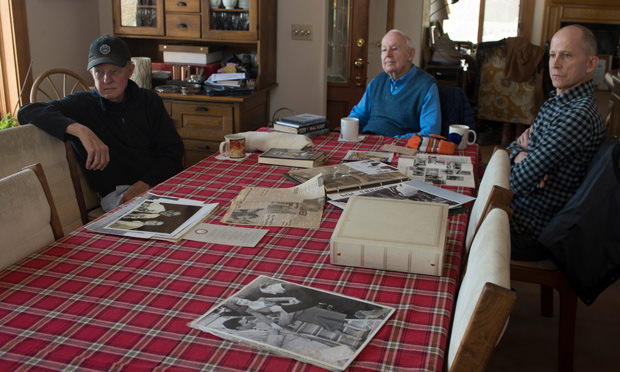 Bohn had Denver head pro Fred Wampler move the tees back and tuck the pins so the course played like a bear coming out of hibernation. At the end of the round, all five Regis players trudged into a golf cart-turned-barber's chair next to the 18th green. When asked to sum up the day, Regis player Gary Cummings deadpanned, "It was hairy out there."
Through his father, a young Punch got to know both wrestler-promoter George Zaharias, aka "The Weeping Greek from Cripple Creek," and his wife Mildred "Babe" Didrikson Zaharias, who captured five women's golf majors, two gold medals in the 1932 Olympics and was named the greatest female athlete of the 20th Century by the Associated Press.
Didrikson had taken lessons from Bill Jelliffe in Los Angeles and followed him to Lake-wood. "She would practice in the morning under the tutelage of Jelliffe, break for lunch and then play 18-hole money matches with the club's male members in the afternoon," Punch recalls.
But the club's women members—who were restricted to certain tee times—took exception to Babe having full run of the course, and eventually she graciously resigned. Punch smiled as he showed me a framed award of her posthumous induction into the Colorado Sports Hall of Fame and a Lakewood scorecard from 1965 showing Bohn shooting 70 to George Zaharias' 74.
Punch, who now prefers hunting to golf, garnered some interesting highlights as a player, including shooting a 64 in the 1961 Denver Muni Links qualifier to become medalist. He would eventually lose 3 and 2 in the finals to Gary Backstrom at Wellshire. In the 1974 State Match Play at the Air Force Academy, Bohn won his opening match and then sprinted across the parking lot in his golf shoes, jumped into his car and raced back to Denver to win the state doubles trap-shooting championship.
An avid outdoorsman from a young age, Punch taught authors Ernest Hemingway and Robert Ruark the finer points of duck hunting and became a dove-hunting and golf partner of Bing Crosby, who in 1966 asked Punch to escort Jane Fonda to the premiere of the movie Stagecoach in Denver.
He annually hosts an Opening Day fishing event on Lake Carol Anne—the private 14-acre lake behind his house named for his wife—that's regularly attended by Supreme Court Justice Neil Gorsuch. Punch and his hunting dogs make sure cormorants and other fishing birds don't compete.
PUNCHING OUT
The hotel closed shortly after Eddie Bohn, Sr. died in 1990, and the sign that still bears his name has remained dark ever since.
Yet it led me on a journey with Punch Bohn, who remains connected to that colorful era in Denver history, when life was not as smooth around the edges as it is now. The Pig 'N' Whistle—a pre-interstate landmark on the city's principal east-west arterial—exposed him to "every celebrity from every walk of life," he said. "I was so lucky growing up around all that."
For this he credited his father, who, like so many men from that generation, made a name for himself without much formal education. "I'll admit I didn't learn much in school," Eddie Bohn, Sr. was fond of saying, "but I sure learned a hell of a lot going to and from it."
---
This article appears in the May 2018 issue of Colorado AvidGolfer, the state's leading resource for golf and the lifestyle that surrounds it, publishing eight issues annually and proudly delivering daily content via coloradoavidgolfer.com.