Ping Sigma 2 Valor 400 All About Stability; Customization the Story with PXG's GEN2
By Tony Dear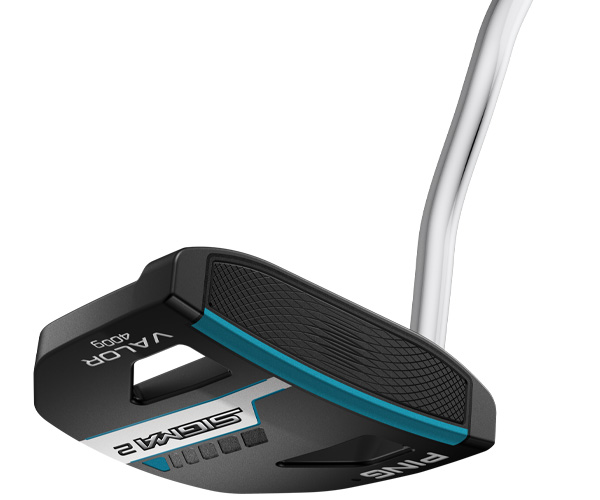 Ping's Sigma putter line keeps growing. In January 2017, 16 Sigma G models featuring the Pebax insert were introduced, with two more coming along in October. In October of last year, ten Sigma 2 putters appeared, and the 365-gram Sigma 2 Valor was added in November. Last week, another – the Sigma 2 Valor 400 – joined the ranks.
The highest MoI Sigma putter to date, the new model has a head that weighs in at a hefty 400g and is counter-balanced with 50g added to the butt end of the club to promote a stable, pendulum stroke. Very similar in looks to its predecessor, the Valor 400 sports the stealth finish and the same alignment markings.

The Valor 400's MoI is roughly 12% higher than that of the original Valor which won twice on the PGA Tour this spring. "That's a significant increase," says Ping President, John K. Solheim.
Ensuring the same great feedback that all Sigma 2 putters have provided is the Dual-Durometer Pebax insert which has a soft front layer that, Ping says, helps golfers with shorter, must-make putts, and a firmer back layer that offers a more solid feel and distance control. "The Sigma 2 Valor 400 retains that soft yet lively feel from the highly innovative face technology of the Sigma 2 family," says Solheim. "It provides a pure, consistent roll and has resonated with golfers of all abilities."
The patented TR face pattern in which the grooves vary in depth across the face, is designed to give energy to putts struck away from the center of the blade. This, Ping insists, helps imperfect strikes roll at the same speed as well-struck putts.
The shaft is 38" long enabling golfers to stand more naturally tall, and the grip 15". The Sigma 2 Valor 400 can be custom-built either as a face-balanced or mid-hang design, favoring a straight back and through stroke or one with a slight arc.
$235
ping.com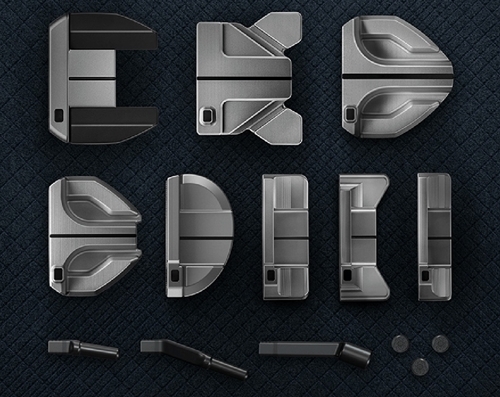 PXG's new line of GEN2 putters is all about customization. There are eight head shapes each milled from 303 Stainless Steel and aircraft-grade aluminum and available in a black or chrome finish. Each has sole ports that house either heavy tungsten weights or lighter titanium weights enabling the golfer to dial in his weight preferences. And each head is available in three hosel configurations allowing you to choose from putters that are face-balanced or have varying degrees of toe-hang meaning all strokes are catered for. PXG fitters and authorized retailers have been provided with a kit that allows testers to try every combination.
The GEN2 has a new face pattern featuring variable-sized pyramids that are tightly-packed in the center of the putterface but further apart toward the heel and toe, a configuration that, PXG says, helps all putts come off the face at a consistent speed regardless of where contact is made.
$425
pxg.com
---
For more on the latest and greatest gear in golf, visit our GEAR PAGE.
Colorado AvidGolfer Magazine is the state's leading resource for golf and the lifestyle that surrounds it, publishing eight issues annually and proudly delivering daily content via coloradoavidgolfer.com.