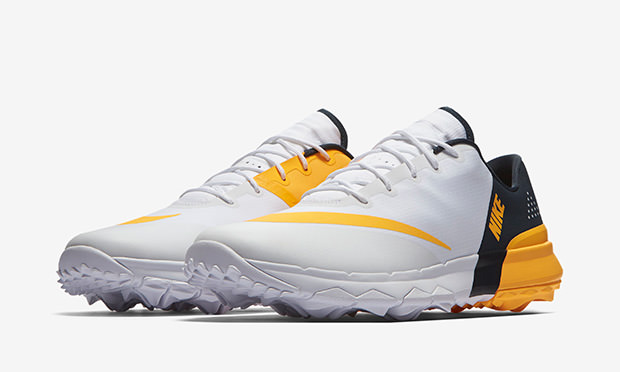 Nike FI Flex Golf Shoes Review
By Alex Rajaniemi
---
Ever since Nike's well-documented 2016 exit from the golf equipment sphere, the sporting goods titan has  focused solely on being the sport's leader in footwear and apparel.
In my opinion, Nike couldn't have picked a worse time to exit clubmaking; its 2016 line of Vapor Fly Pro irons, woods, and drivers are absolutely top-notch.
So, you could say that Nike Golf went out on top. And even without manufacturing any in-bag gear, the brand retained some of the sport's biggest names. Tiger Woods, Rory McIlroy, and Jason Day continue to wear the Swoosh on summer weekends—most notably and fittingly on their feet—as do young superstars like 2017 U.S. Open champ Brooks Koepka and 2017 European Tour champion Tommy Fleetwood.
With that much endorsement firepower, I figured I'd check and see whether Nike's latest golf shoe was on the same awesome trajectory as its final line of clubs.
---
Despite being a millennial golfer, I think of myself as more traditional when it comes to gear. For years I've worn white, low-cut leather golf shoes that require a shoehorn and spike replacement every 25-or-so rounds. Before trying the Nike FI Flex, I had never worn a spikeless golf shoe, nor a golf shoe that resembled my gym trainers.
Oh boy, was I missing out.
These things are crazy light and ultra-comfortable. Substitute the old leather for lightweight, durable and water-repellent nylon that breathes as well as it conforms to the movement of your feet.
The material feels as if it would be porous, leading to disaster on wet days but that isn't the case. My feet were as dry as a bone after soppy rounds in the early spring.
The forefoot of the shoe is covered with Ripstop fabric that increases the durability of the shoe, especially the front and outer portion of your lead foot and the toe of your trail foot, where the majority of wear-and-tear occurs. I was nervous as to how well these would hold up, but after 35+ rounds they're still in excellent condition.
The tongue is my biggest gripe, as I wish it had more structure to it rather than being solely foam and nylon. It helps reduce weight and keep the shoe pliable, but does feel a little vulnerable, although pillow-level comfortable. Oh, and they're machine-washable which means less of that awful post-round stench and more compliments on how fresh your feet look and, well, smell.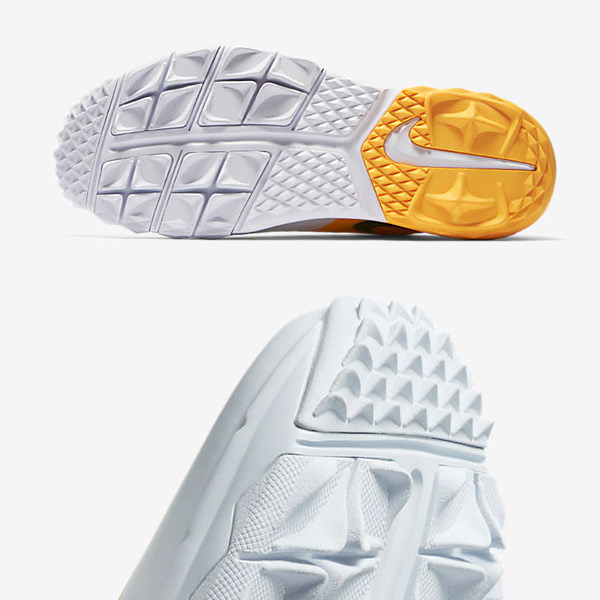 As for the spikeless aspect— this may have been my biggest question coming into the switch. I place a lot of trust into how well my feet grip the turf when swinging. Slipping mid-swing is unacceptable, which is why a lot of golfers tend to stick to more traditional, spiked golf shoes.
I own three pairs of those, but my choice for slippery rounds is the Nike FI Flex. The sole of the shoe is lined with massive grooves and small traction bumps toward the toe that grip even the slickest of surfaces. In both soppy and dry conditions, I've never felt the need to dial back from swinging at full speed.
What might be the best part of the spikeless sole though is that they never get "gunked" up. No need to remove your shoes mid-round to knock off God-knows-what and inadvertently spray your buddies with mud and grass; a simple heel tap with your club will rid your feet of any debris.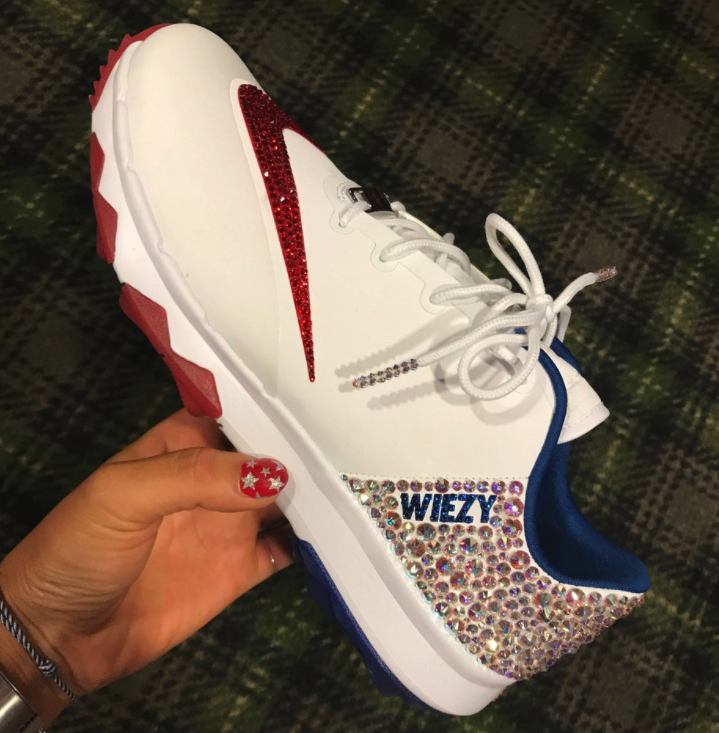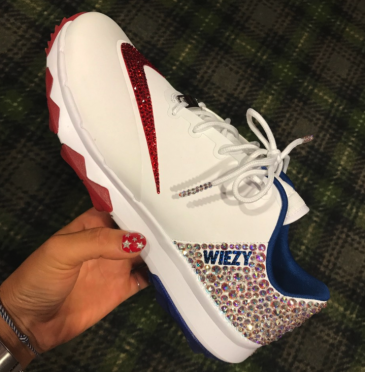 These things perform, that's the bottom line. In addition to being an aesthetically beautiful golf shoe, the FI Flex shattered my perception of spikeless cleats. They're lightweight, comfortable, durable, washable, and hold up to fast swing speeds in all conditions. Plus, if you forget your tennis shoes for a post-round workout or run, they'll substitute without a hitch.
Oh, and did I mention they're under $80? That, too.
---
Colorado AvidGolfer is the state's leading resource for golf and the lifestyle that surrounds it, publishing eight issues annually and proudly delivering daily content via coloradoavidgolfer.com.
Follow us on Twitter, Facebook and Instagram.