Upstep Orthotics steps up to provide golfers with a solid foundation.
---
Renowned golf instructor Fred Griffin is teaming up with Upstep to help develop and promote custom orthotics for golfers. An early adopter of the product, Griffin—a Florida-based Golf Magazine top 100 teacher—will be involved in the development and testing of the next generation of Upstep's unique custom golf orthotics. The company introduced a first-of-a-kind product specifically for golfers in June.
"A great golf swing is built from the ground up with Upstep Custom Golf Orthotics which assure solid support and stabilization of the foot for your best game," said Griffin, who has been serving as the director of instruction at the Grand Cypress Academy of Golf (formerly the Jack Nicklaus Academy of Golf) in Orlando, Florida, since it opened in 1986. After using Upstep's custom golf orthotics for a year now Griffin noted that "the improved performance, comfort and stability on the range and on the golf course is significant."
The Upstep custom golf orthotics allow golfers to avoid foot pain while enhancing their energy, supporting natural movement, stabilizing posture, and improving their dynamics and enjoyment of the game. Designed by world-class podiatrists, the online service for golfers is the latest segment of the market Upstep has entered with prices that represent a 30%-50% savings over the direct purchase from podiatrists.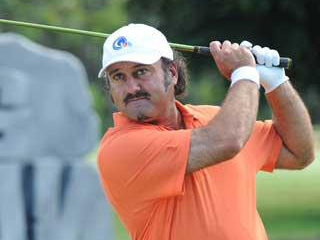 Griffin is working with Upstep's golf marketing director Oren Geri, a former Israeli golf champion and participant in two seasons of the reality show Big Break.
"We wanted to work with someone who is an experienced innovator in golf and will also give us the proper feedback on the product," said Geri. "Fred was my first choice. He liked the idea and concept immediately, but indeed took his time with extensive trial and research before giving the product his nod and endorsement. Now he can't wait to innovate more. Golfers are a special elite target audience and these are the qualities they appreciate when seeking product recommendation."
Founded by siblings Limor Katz, Aviad Raz, and Oren Raz, Upstep lets customers anywhere in the U.S. get fitted with top-of-the-line custom orthotics. Delivery is quick and the service guarantees full customer satisfaction.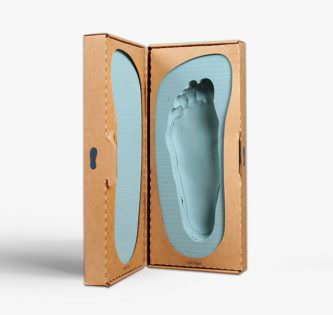 You can order the orthotics online and receive the footprint kit at home. Just follow the simple instructions to make a foot imprint and send it back to the company, prepaid. Upstep's 3D technology scans the footprint. A top podiatrist then custom-designs the orthotics based on each customer's unique specifications. The technology also offers a platform that takes into account various work or athletic factors in order to meet your individual needs.
You can also go to your golf pro or retailer. The golf retail platform enables a "hands on" fitting process, where the golf coach, pro or fitter are involved and aid with their input and their student's foot impression. The orthotics, produced by advanced manufacturing methods with innovative materials, are sent directly to the customer's home.
The standard price of Upstep custom golf orthotics is $239.