It's great to see the Integra name back, and applied to a worthy car.
by Isaac Bouchard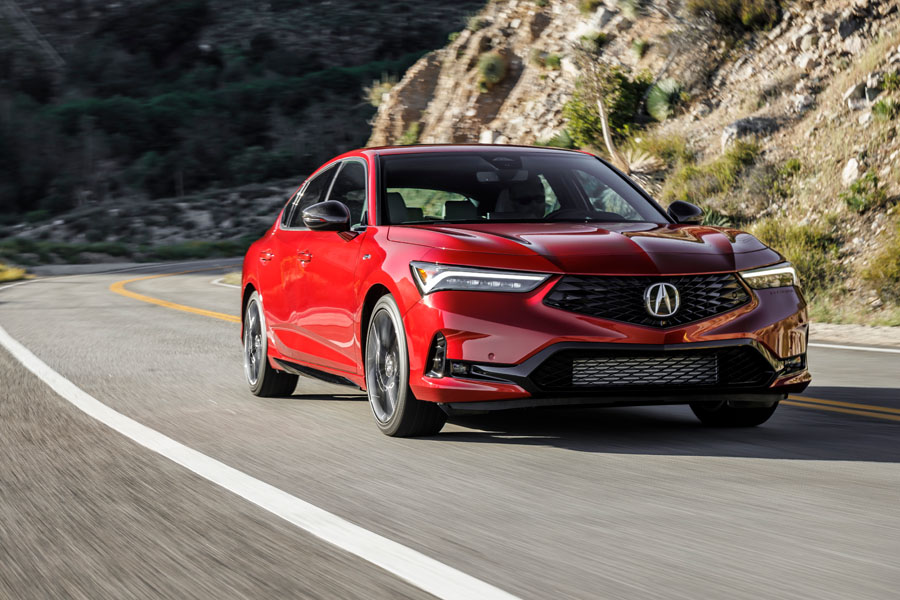 For those of a certain generation, Integra is a hallowed name. In 1986, Acura hatchback was the first Asian luxury car company, and the Integra, with its "DOHC" 16-valve engine and biddable chassis was the entry point. For those who question how this new one can live up to its forebear, they need to remember that the Integra has always being based on a Honda, the "Quint" in the case of the '86, and the Civic these days.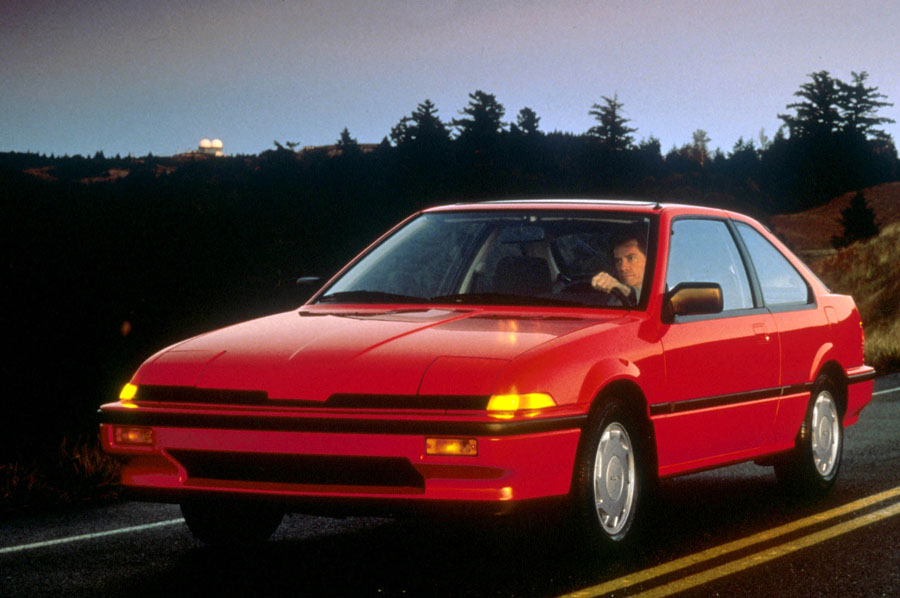 They share chassis, engine and automatic transmission. The A-Spec model, as tested, is available with a superbly satisfying 6-speed manual, hooked to a limited slip differential, which makes it even more fun to fling through tight corners. The suspension is excellent, blending good ride quality with balanced handling thanks to its adaptive, adjustable damping. Steering is direct and weighty; brake feel and modulation are excellent as well. The first Integras came with a 1.6-liter "brown top" engine that made a whopping 113hp and could barely crack 10 seconds to 60mph; this one has 200 turbocharged ponies and more low-end torque than the 80s version could imagine. 60 takes 7 seconds, and the Acura always feels sprightly.
It is also still a great value proposition, like its forebears. Priced under the likes of the Audi A3, and likely to be more reliable, it gives shoppers the chance to have the kind of top-shelf service Acura dealers are known for, as well as a warranty better than mainstream Japanese metal. The Integra is very practical, coming in five-door, hatchback form. It is commodious for its footprint, comfortable in front and back, and well equipped. A-Spec models with a manual have the Technology package, including a 16-speaker ELS surround sound system, wireless phone integration, head up display and all the current driver aids (like adaptive cruise) one expects.
The power, heated synthetic-suede front sports seats are very supportive and comfortable, though there's no heated wheel. About its closest competitor is the Mazda3 turbo, which is faster and has more features (including AWD), but is less roomy and not as fun to drive. It's great to see the Integra name back, and applied to a worthy, entry-level luxury car that is at or near the top of its class, right out of the box.
EPA Ratings: 26/36/30mpg
0-60mph: 7.0sec
Price as tested: $37,395
Rating: 4 Stars
Here is what Acura has to say.
---
Colorado AvidGolfer Magazine is the state's leading resource for golf and the lifestyle that surrounds it, publishing eight issues annually and proudly delivering daily content via coloradoavidgolfer.com.