A look at the first exclusive M division vehicle since the 1970's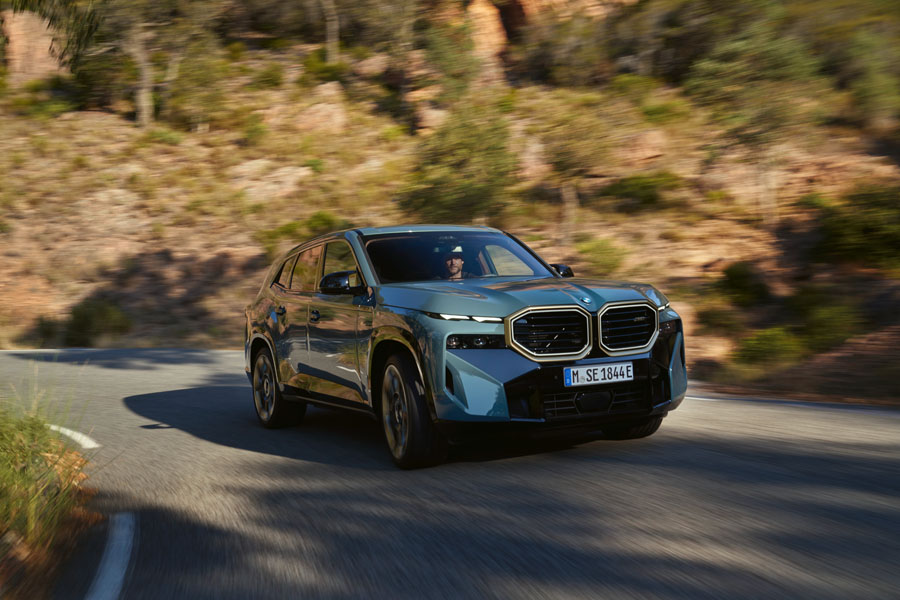 by Isaac Bouchard
The XM is the first exclusive vehicle from the storied BMW M Division since the 70's M1, as well as the first "electrified" M. Its styling might be best described as "modern brutalism"; it certainly is polarizing. The detailing is very intriguing in isolation; criticism centers more on the overall lack of cohesion and odd proportions. The massively large 23-inch wheels look too small from some angles, lost in huge, rectangular fender wells, and an overall distain for stance and scaling compete for attention with the audaciously original bodywork. Obviously, BMW wanted the XM to be radical, and it attracts huge amounts of attention, much of it positive.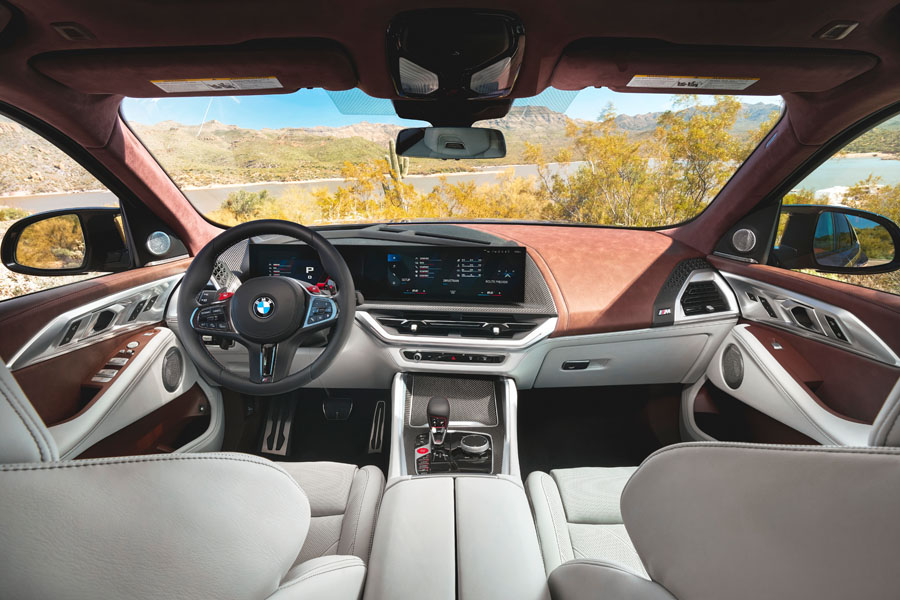 The XM interior's styling is also audacious, though perhaps more successful. Angular forms behind the twin screens suggest stout support structures, and, when finished in the any color but black—all of which will cost more money—it is quite intriguing. What lets this top dog BMW down is the copious amount of shiny silver trim, which never looks like anything other than plastic. The 12.3- and 14.9-inch screens run the latest iDrive OS, and many will find it a labyrinthine affair compared to previous versions. The M Lounge back seat, with logo'd throw pillows, is a hit with passengers, too, though it lacks adjustment and there's basically no lateral support to lean on if the driver starts to hustle. XM Luggage capacity is cut into by that huge battery, and the charging cable, which comes in a Guggi-like duffle bag.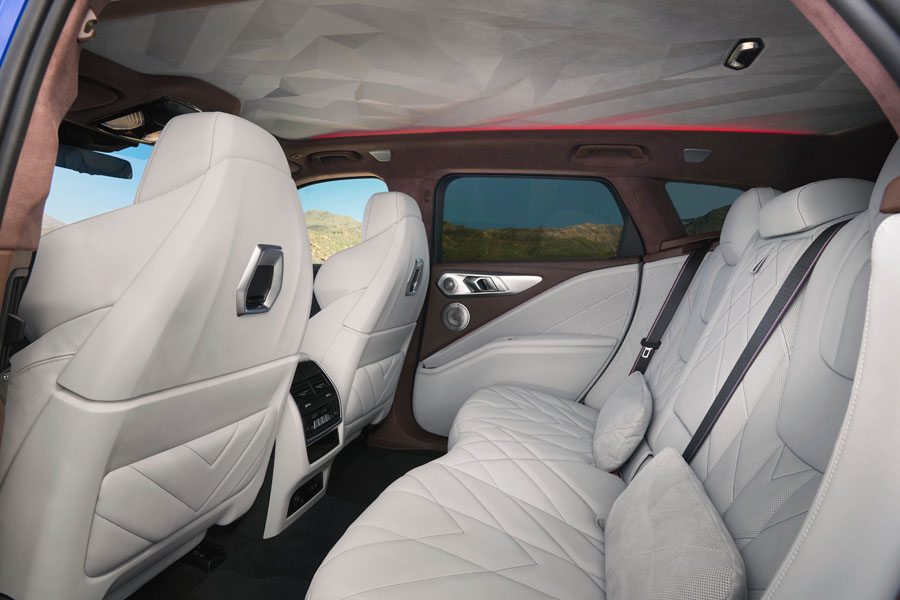 To drive, the XM is like a slightly more powerful, buttoned-down X7 (whose wheelbase and basic structure it shares) with better steering. Ride quality is generally good; adaptive dampers and steel springs alone control compression and rebound; air springs were deemed to be superfluous in the XM. Roll is well controlled up to about 8/10ths; there are active antiroll bars that tie the body down yet disengage except around corners, minimizing "head toss". The powertrain is a preview of what we'll get in the forthcoming M5: a hybridized 4.4-liter, twin turbo V8, with 644hp and 590lbs-ft of torque. Its 19.2kWh battery will theoretically allow it to go 30 miles on electrons alone, if driven sedately. 0-60 takes 3.4 seconds in independent testing, which is somewhat disappointing, insofar as BMW's own iX M60 EV beats it in the quarter mile and feels faster. There are also too many reminders of electric-to-gasoline-to-electric switching in the form of odd sounds and a slight jerkiness. While this might be acceptable in a $60,000 Jeep Grand Cherokee 4xe, it seems out of place in what BMW considers its flagship.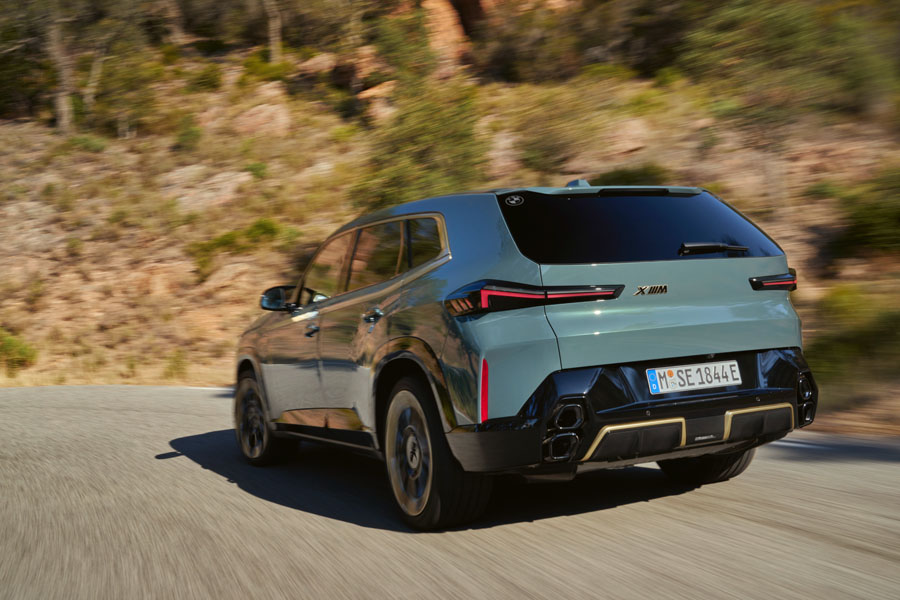 Since BMW already has a plethora of gas and electric SUVs, figuring a place for the first new M-Division vehicle must have proven a challenge. And the XM is certainly distinct visually from its brethren. Bold and brash, it swaggers in a way none of them do. It can be a real pleasure to drive and spend time in as well, but it doesn't feel quite finished; the design is a bit too amateur hour, the interior not special enough for the price and the performance and refinement lacking. As may be; the XM cuts a huge swath through the world, standing out in a way a Porsche Cayenne or other more mainstream performance SUV no longer does; in that regard it is a massive success.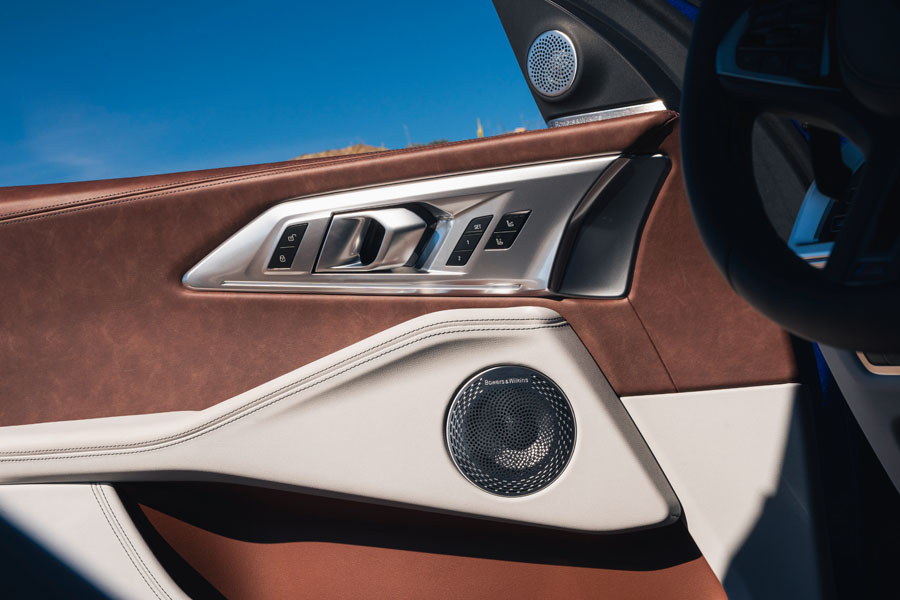 EPA Ratings: 46MPGe/14mpg (gas)
0-60mph:
Price as tested: $165,895
Rating: 2.5 Stars
Here is what BMW has to say.
---
Colorado AvidGolfer Magazine is the state's leading resource for golf and the lifestyle that surrounds it, publishing eight issues annually and proudly delivering daily content via coloradoavidgolfer.com.