Thorough updates in newer GMC models are exceeding expectations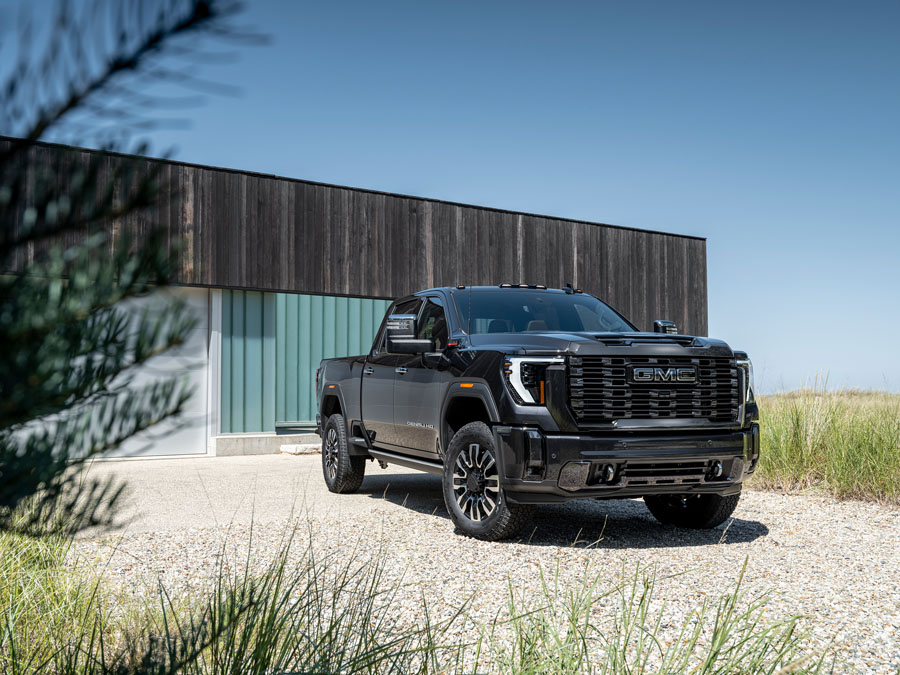 by Isaac Bouchard
As a serial-owner of multiple General Motors diesel 2500s I was very excited to spend time behind the wheel of the '24 model. That's because the GMC versions have undergone a thorough update, including styling changes, a dramatically improved interior and powertrain updates. Tested in Denali Ultimate form, this Sierra 2500HD exceeded expectations.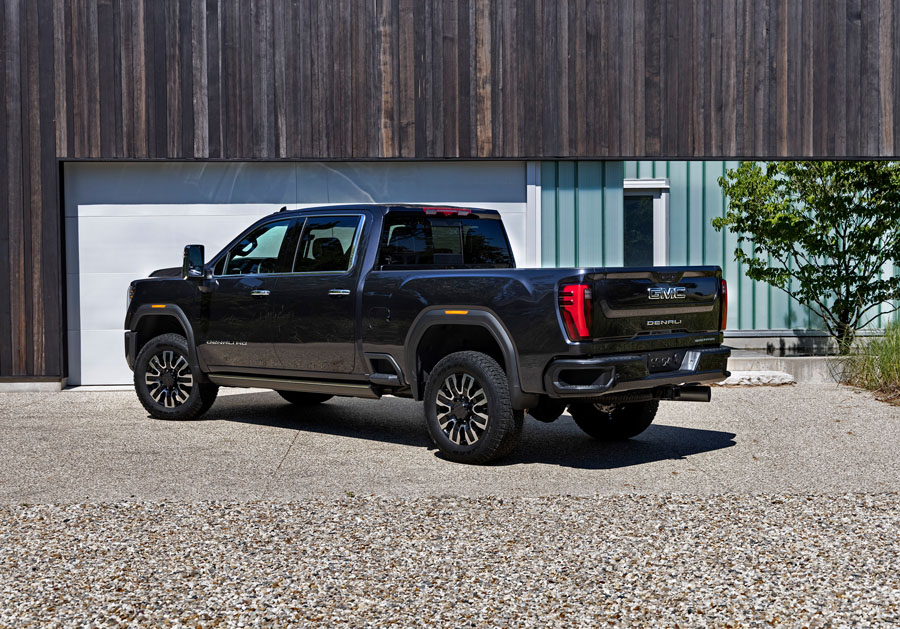 Below this model there is still a 6.6-liter gasoline V8; its horsepower and torque ratings remain the same at 401/464, but this sonorous big block is now hooked to a 10-speed automatic transmission. Gone is the old 6-speed that I tested as a tow rig several years ago. This should make the gas engine an even more compelling choice; it already towed well and is significantly cheaper than the diesel. It should haul even better now and get better fuel economy (heavy duty trucks are not tested by the EPA). The diesel, standard on the Denali Ultimate, has another 25 horses for a total of 470, and 975lb-ft of torque. A new turbo highlights numerous detail changes: From behind the wheel I noted less lag and even better economy as recorded by the onboard computer: 11-12mpg while towing my flat-front, 6,000lb trailer and an incredible 19-20mpg unladen. This crushes what a Ford does, and matches the Ram with its Cummins inline six diesel for economy. The GMC is also much quicker accelerating. Since the older version already ripped to 60mph in 6.5 seconds, I'd estimate the new one runs low sixes.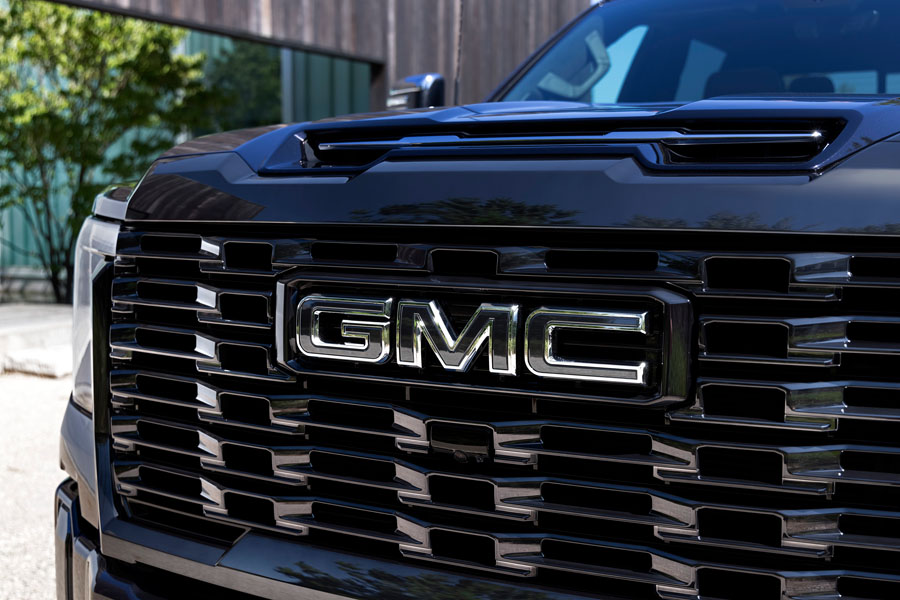 Outside on this GMC there's a new grill, headlights and "Vader" chrome—almost enough for a Star Wars fan like me to choose the Denali Ultimate version alone. Also attractive are the steps built into the side of the bed and corners of the rear bumper, and standard powered running boards make entry easier. And that's where the real changes until now, this generation had a cheap cabin of uninspiring design. Now, bright 13.4- and 12.3-inch screens are housed in a lovely, rectilinear dash and center stack whose surfaces are soft to the touch. Pleasing, piped leather wraps the 16-way, massaging seats, dash and upper parts of the door panels. They say the wood trim is real, too. A 15in head up display on the windshield adds to the feel of modernity.
The sense that the technology is now fully contemporary is enhanced when towing. Cameras look down the side of trailer while turning, multiple modes guide hooking up; there's even the ability to tie-in to ones mounted inside the trailer or on its tail to create a view of what's behind an enclosed trailer. Driver aids like blind spot monitors and adaptive cruise control now work with trailers as well, a boon to those of us who haul in or through urban areas. One disappointment is that GM's Super Cruise autonomous drive system isn't available on this Denali Ultimate. Being the best in the industry right now, it is missed.
The Denali Ultimate rolls on multifaceted, 20-inch wheels, yet still rides decently, thanks to its adaptive damping. That is a relief; once upon a time, GM's heavy duty rigs where the ones that beat up their occupants the least and it is nice to see them continuing that tradition. The GMC has decent steering too, with a good sense of on-center tracking and linear feel. Additionally, the General's HD trucks have brakes that feel powerful and easy to modulate—as well as having massive stopping ability for the 20,000lb-plus loads they're rated to tow with the hitch.
While I always enjoyed towing with my older Duramax diesel-equipped 2500HDs, the Denali Ultimate is on a completely different level for comfort, tech ease of use. And while some may argue that darn well should be for its price, there are competitors out there that are nowhere near as good—and, there are models below this particular GMC that will give their owner most all its essential goodness for significantly less. As may be; the Denali Ultimate is a worthy flagship for GMC.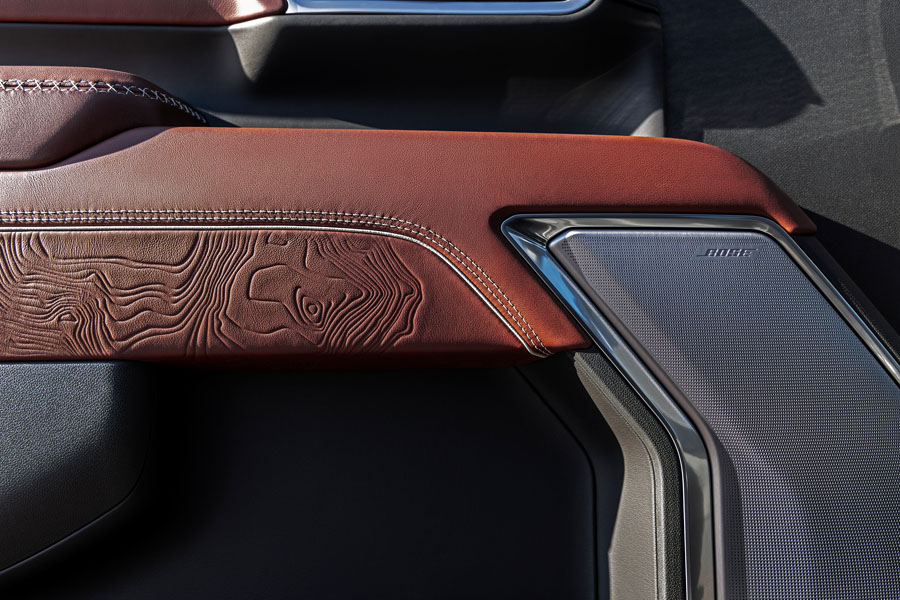 EPA Ratings: N/A
0-60mph: 6.2sec (est)
Price as tested: $94,835
Rating: 4.5 Stars
Here is what GMC has to say.
---
Colorado AvidGolfer Magazine is the state's leading resource for golf and the lifestyle that surrounds it, publishing eight issues annually and proudly delivering daily content via coloradoavidgolfer.com.