Mizuno has been reluctant to enter the US golf ball market, but the famous clubmaker has at last joined the fray.
By Tony Dear
How surprised would you be if we told you Mizuno has been making golf balls for 16 years? Different Mizuno you'd say. Not the Japanese clubmaker whose forged irons have earned a singular reputation around the world since first appearing in the early 1930s. Not the company that, besides top-quality irons, is now producing metalwoods of distinction.
It is that Mizuno actually. And yes, it introduced its first golf ball in 2003, but it was available only in Asia. The company pushed the boat out a little further ten years later when it launched its first golf ball in Europe – the MP-S whose cover it described as 'visco-elastic' meaning it was soft but generated good ball speed as it returned to its original shape quickly. The MP-S got an update a couple of years later and a partner – the MP-X. The JPX arrived in 2016, while most US golfers remained blissfully unaware Mizuno even knew how to make a golf ball.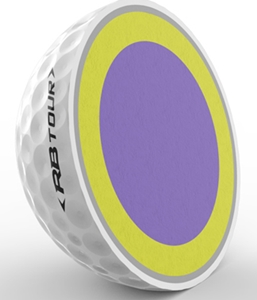 That's probably not entirely accurate. Golfers that play Mizuno irons tend to have a high golf IQ and know what's going down. Many would certainly have been curious as the company launched balls elsewhere in the world but chose not to in America. Why didn't they? Two reasons – first, it wanted to build awareness and establish some credibility before bringing its golf balls to the world's biggest market and most visible professional tour, and second…patents. Patent law in the US is incredibly complex and Mizuno wanted no part of it.
The RB Tour and RB Tour X are therefore Mizuno's first global golf balls and, though they've only been available for a few weeks, it is perfectly clear Mizuno has come to play.
The RB Tour is a four-piece Urethane-covered ball developed in the company's wind-tunnel at its plant in Yoro, 250 miles west of Tokyo. "Mizuno has a particular skill set in aerodynamics," says David Llewellyn, the company's Director of R&D. "We've now built a reputation across Asia and Europe for producing a quality ball – working with tour winners, elite amateurs and emerging tour players. The RB Tour takes us to the next level and we're excited to see where this takes us."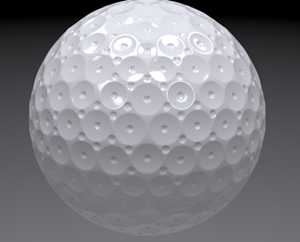 The focus for the RB Tour and RB Tour X centered largely on the dimples. Previous Mizuno golf balls had 318, but the new models have 360 'C Dimples'. "We wanted to create a visible technology," says Mizuno Golf Brand manager Chris Voshall. "Dimples are there to create turbulence and disrupt air movement over the ball which decreases drag allowing the ball to fly further. Our truncated cone-shaped dimples create more of that turbulence decreasing laminar flow. That gives better ball speed downrange, and allows the ball to stay in the air a little longer meaning greater carry distances."
And, as you'd expect from a company that has dedicated itself to creating irons with great feel, Mizuno has ensured the RB Tour and RB Tour X likewise feel great around the greens. "We're not going to introduce a ball that feels clicky or hard," says Voshall. "Really, both balls are the perfect complement to our clubs."
The difference between them is varying compressions. The RB Tour is the softer of the two with a compression of about 90, while the RB Tour X is a little firmer – about 110, which translates to slightly higher initial ball speeds.
$43/dozen
White only
mizunousa.com
---
Colorado AvidGolfer Magazine is the state's leading resource for golf and the lifestyle that surrounds it, publishing eight issues annually and proudly delivering daily content via coloradoavidgolfer.com.