The goal of Titleist's new addition to its TS line of drivers is clear.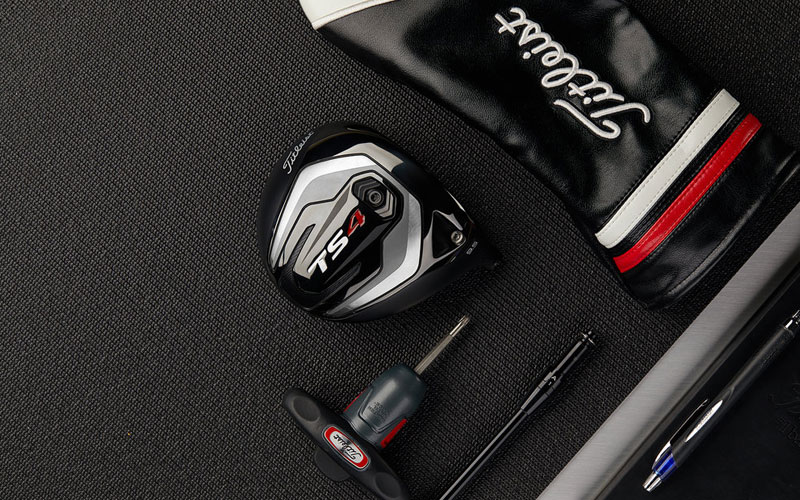 In September last year, Titleist introduced two new drivers – the TS2 and TS3 – resulting from a two-year study into speed it called the 'Titleist Speed Project'. The company's engineers had stripped the driver down to its bare bones and rebuilt it adding every speed-enhancing tool it could think of. A sleek, aerodynamic, pear-shaped body featuring an ultra-thin titanium crown combined with a thin, variable-thickness face, to form what Titleist referred to as the 'Speed Chassis', and to further streamline the line-up it dropped the Active Recoil Channel (ARC) and SureFit Weighting system, in the TS2 at least.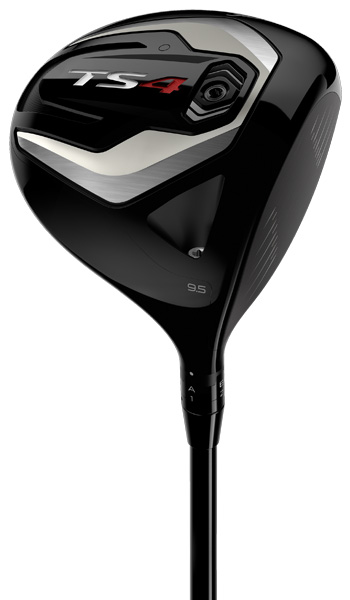 Both have proved extremely popular on the pro tours and at retail, but Titleist wasn't satisfied the pair covered all bases. So on Monday, it announced an addition to the TS line – TS4 which shares its predecessors speed-enhancing features but whose number one objective is to reduce spin significantly.
At 430cc, the TS4 has one of the smallest heads of recent years. And, thanks to the positioning of a SureFit Flatweight toward the face, the club's CG has shifted forward – 5mm further forward compared to the TS2.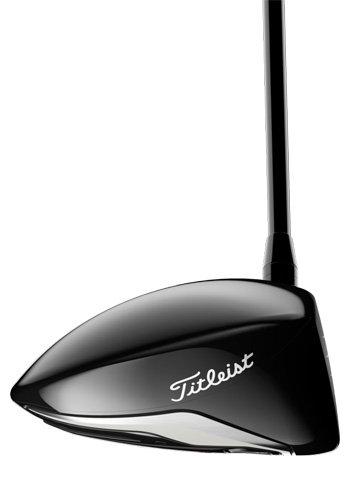 With a relatively small head and a CG nearer the face than on most other clubs, cutting spin (300rpm less than TS3) and promoting a much lower, more penetrating trajectory, it's perhaps not surprising Titleist is saying the TS4 will not be as popular a choice as either the TS2 or TS3. Indeed, the company says only a small number of its tour staff – about one in ten – will likely adopt the TS4.
"While we know most golfers find their best fit in a TS2 or TS3 driver, there is a percentage of players out there with distinct performance needs, such as aggressive spin reduction," says Josh Talge, Vice President of Marketing, Titleist Golf Clubs. "TS4 is the low-spin solution that still produces exceptional ball speed. If you want to hit it longer but are having trouble controlling spin off the tee, TS4 is for you."
The TS4 includes Titleist's SureFit hosel adjustability offering 16 loft/lie positions, and will be available at retail at the end of June.
$500
Lofts: 8.5°, 9.5°, and 10.5° (left-hand only in 9.5)
Shafts: Project X Even Flow T1100 White 65, HZRDUS Smoke Black 60, TENSEI AV Series Blue 55, KURO KAGE Black Dual Core 50.
www.titleist.com
---
Colorado AvidGolfer Magazine is the state's leading resource for golf and the lifestyle that surrounds it, publishing eight issues annually and proudly delivering daily content via coloradoavidgolfer.com.