Hunkering down to watch the first of the four majors? If you want to make it to Sunday, here's some local knowledge.
By Cody Gabbard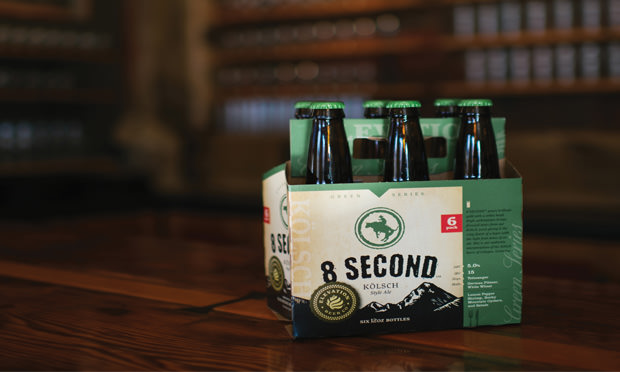 With all due respect to wraparound-season events, the Masters will always signal the beginning of the golf season. In preparation for some weekend binge-watching, you'll want some beers you can enjoy all day without filling up or tipping over. Lucky for us, breweries are rebooting classic light lager styles that are widely available, including the following Colorado-made beers.
American Pale Lagers
A general term for all-malt, low alcohol lagers produced in the US, American Pale Lagers are usually similar in design to European versions, but with American characteristics. APLs forsake taste- and body-thinning adjuncts such as rice or corn, which usually results in more complex, full-bodied flavor. They typically have higher hopping rates and a more resinous flavor than their herbal and spicy counterparts across the ocean.
If you're a Coors devotee, then look for its AC Golden brand, which brews beers more associated with craft culture, namely the Colorado Native lagers. Coors' Native series is brewed with 100% Colorado-grown and sourced ingredients. Golden Lager is ultra-drinkable and has a bit more malt flavor than its Banquet and Light cousins. It still features some of the astringency you find in macro-produced lagers, but is great for those looking to try an all-malt brew without veering too far away from more commercial light products.
A great standby is Upslope Brewing Company's Craft Lager. Clean, crisp and refreshing, Craft Lager can be drunk by itself all day or enjoyed with pretty much any meal. Made with all-malt and no adjuncts, it isn't filling and stores well in eco-friendly cans. Upslope donates one percent of all revenues to local chapters of Trout Unlimited to protect watersheds, so you're drinking for a good cause.
Bohemian Pilsener
The original pale lager created in 1842, Bohemian (or Czech) Pilsener remains the most copied and popular beer on the planet. It's characterized by a crisp yet complex flavor and valued most for its refreshing qualities. The Plzen region in which it was originally brewed is known for its low-mineral water, which lends well to a soft hop profile. The best versions will have a spicy hop aroma and flavor with a dense, creamy head. For a local version try New Belgium's Pilsener. Grainy malt and herbal hop aromas lead the way for a slightly sweet malt flavor and mild to moderate bitterness. The flavorful malt and dry crispness make it perfect for sticky chicken wings and other rich party dishes.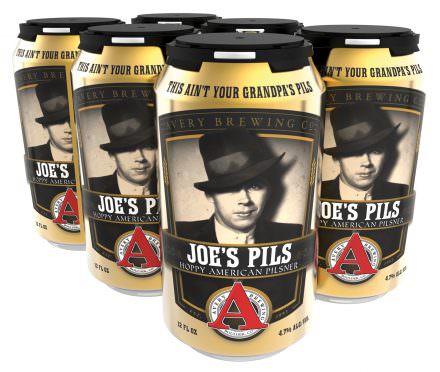 German Pilsner
The Germans adapted Bohemian Pilsener to Bavarian brewing conditions. German water contains a higher percentage of sulfates than that found in the Czech Republic, so hops are featured more prominently in these versions. German Pilsners will also be more highly attenuated (more of the sugars fermented out) and thus drier and crisper. The Beer Judge Certification Program sets the standards for beer styles and offers examples of commercial beers for each, with Left Hand Brewing Company's Polestar Pilsner listed right next to the finest German versions. Left Hand uses American hop varieties in Polestar, but you won't find a finer example of this most classic of beers. German Pilsners are great with spicy hors d'oeuvres and Mexican dishes. The clean malt cuts through the heat and herbal hops complement earthy flavors.
Munich Helles
Where Pilseners balance towards hops and bitterness, Munich Helles lagers showcase delicate malts. They evince a grainy sweetness with a bit more body and smoothness. German imports dominate this style, but Tivoli Brewing's namesake beer draws on 150 years of history to continue producing this elegant lager. Tivoli Beer, their German-style Helles Lager, is made with all-barley malt using the original recipe from the 1800s. At a recent beer festival, Tivoli's Helles provided a welcome respite amidst a distraction of overly complicated beers that were no more complex or rich in flavor. The bread-yeast-like flavors of a Helles will pair best with similarly flavored dishes, so if party subs and sandwiches fill your Masters Sunday table, Helles should accompany them.
Kölsch
Fermented at higher temperatures than lagers, Kölsch-style beers are like Pilsener's slightly tangier cousins. A range of hop bitterness and fruity yeast character falls within the style parameters, so Kölsch-style beers can vary brewery-to-brewery. Brewed in Poncha Springs, Elevation Beer Company's 8 Second Kölsch is available throughout the state. It's an easy-drinking beer with just a touch of lemon zest-like tang and biscuity malt to differentiate it from most low-bittering pale lagers and ales. The hint of fruitiness makes it a perfect companion to salads, especially with tart vinaigrettes. If you want to try something other than a mimosa with brunch, Kölsches will also be perfect with light dishes such as omelets.
Cream Ale
A truly American creation originally produced to compete with lagers in the Northeast and Mid-Atlantic, Cream Ales use many of the same ingredients as their lager counterparts, including adjuncts such as rice and corn. This often results in small degrees of sweet corn aroma and flavor. Without a specific type of hop required to adhere to style, breweries have taken liberty in using all types of varieties including dry-hopping to accentuate aroma and flavor. Denver's Station 26 Brewing Co.'s Colorado Cream and Tangerine Cream are great examples. Colorado Cream is perfectly smooth and thirst-quenching. It's mostly malt-forward with a luscious body for such a delicate beer. Station 26 uses brown rice to lighten the body and Colorado-grown barley and hops. The fairly neutral flavors are a great canvas for experimentation, with Tangerine Cream utilizing orange zest and vanilla for a slightly sweeter and creamy version of the original.
Whatever your proclivity for beers is, don't limit your high-volume drinking to "light", "lite" and purportedly low carb beers unless you're willing to sacrifice some flavor. Low alcohol and lower calorie beers are abundant if you're willing to understand some basics of the underlying styles. So cheers to another majors season and extended playoffs that offer an excuse to grab another cold one.
---
Snap To It!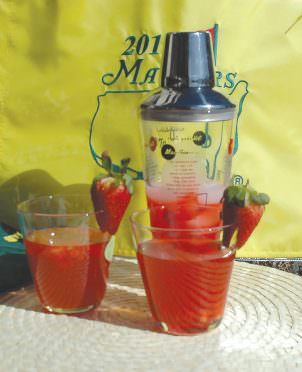 A former nursery, Augusta National boasts a different flower name for each hole, and the 19th could very well become "Snapdragon." A modern spin on the Azalea Cocktail, the Snapdragon comes from Nicole Laurita, bar manager at Denver's Williams & Graham (named best American Cocktail Bar in 2015 by the Spirited Awards).
Ingredients:
1.5 oz Basil Hayden's Bourbon
.5 oz Fresh Lemon Juice
.5 oz Grenadine Syrup
.25 oz Fresh Pineapple Juice
.25 oz Aperol (Italian aperitif made with bitter orange, gentian, rhubarb and cinchona)
2 Strawberries
Directions: Muddle one strawberry and save one for garnish. Add all other ingredients and shake. Double strain into a cocktail glass. Garnish with a strawberry.
---
Read more of Contributor Cody Gabbard's Tapping In columns at coloradoavidgolfer.com. This article appears in the April 2017 issue of Colorado AvidGolfer. Subscribe today!
RELATED:
[related_posts limit="3″]
Colorado AvidGolfer is the state's leading resource for golf and the lifestyle that surrounds it, publishing eight issues annually and proudly delivering daily content via coloradoavidgolfer.com. Follow us on Twitter, Facebook and Instagram.