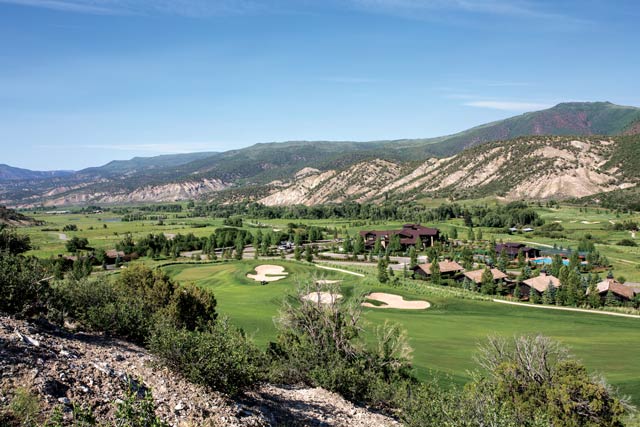 Since its launch in Spring 2015, Frost Creek's reputation as an innovator in the club industry, both in Colorado and nationally, has grown almost as quickly as its membership. Just as it eschews the words "country club" or "golf club" in its name, Frost Creek continues to break from many of the norms of traditional clubs. It's a path that has caught the attention of roughly 200 members in just two years and has made Frost Creek the fastest growing club in Colorado.
"The golf and country club industry has been going through a lot of change in recent years," said Chad Brue, Frost Creek's owner. "When we acquired the club we knew we had a tremendous asset and opportunity, but we also knew that to make our vision of Frost Creek a reality we'd have to change the game—stand the old club model on its head."
Frost Creek did just that. The first "game changer" was to make what was formerly an extremely exclusive club model more approachable and, more importantly, desirable to a new generation of club members.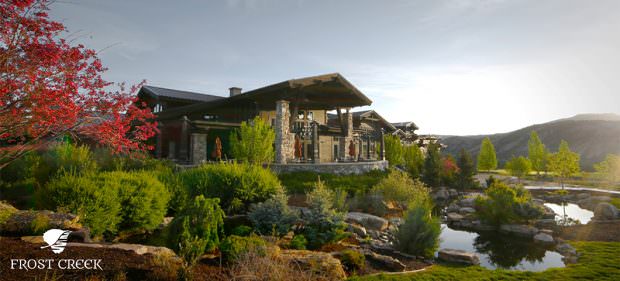 Becoming "Colorado's Mountain Club"
"Right out of the gates, we restructured our membership offerings and brought initiation and dues to a level more widely acceptable in today's club atmosphere," said Garrett Simon, partner at Meriwether Companies, Frost Creek's management and development company.
The membership program was also simplified. If you own property in Eagle County, Colorado you are a local member. If not, you are a national member. Both member categories offer social and full membership options. Since National members don't currently own property in Eagle County, Frost Creek offers seven four-bedroom "member cabins" on site for reservation and use by national members and guests when at Frost Creek.
"With membership piece in place, we focused our attention on what made Frost Creek different from other clubs. We have a world class Tom Weiskopf-designed golf course, but great golf is implied," Simon added. "What would keep entire families engaged and using the club?"
Golf, implicit to membership experience at Frost Creek, needed to be reconsidered. Tom Weiskopf has been invited back two times since 2015 and has moved tees and improved navigation, all with the goal of making the course easier to play for novices and those with higher handicaps. The result is a course more approachable for the whole family, while maintaining its challenges for avid golf enthusiasts.
"The response has been tremendous," Simon said. "For many, it's made golf fun for the first time."
Equally obvious to Simon, Brue and other members of the Frost Creek team, was that the club's location makes it the perfect portal into the Colorado mountain lifestyle. They just needed to harness it and let people know.
To complement the Weiskopf-designed golf course, 40,000-square-foot clubhouse, pool, tennis and sport courts, Frost Creek cultivated additional amenities endemic to living and recreating in the mountains.
The club bought several stand up paddleboards (SUP) and designated a specific pond on site for their use. A deck and swimming platform were also added to that pond. Other ponds were stocked with trout for angling.
Frost Creek has great fishing for all skill levels and disciplines. Stocked fishing ponds provide a fun and unintimidating way for children and rookies to learn the craft. Fly fishers can explore Frost Creek's private 4 miles of Brush Creek, a classic Eagle County fishery with ample wild trout. The club-record trout is 27 inches and was caught in Summer 2016.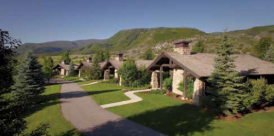 Next was the addition of a fleet of bicycles, fishing rods and tackle, a disc golf course, an archery range, four miles of new soft surface mountain biking, trail running and hiking trails and two yurts for glamor camping, or "glamping." If that's not enough to keep members busy bocce ball, croquet, slacklining and electric fat bikes are also available. New for the 2017 golf season, Frost Creek is the first course in Colorado to stock Golf Skate Caddies, electronic golf skateboards that change the way members approach the game. The "Pool House" doubles as a kids' activities room with foosball, ping-pong, shuffleboard and a variety of board games for indoor fun.
The club even purchased a fully outfitted member Jeep, complete with Frost Creek logo, to be used by members for a 4×4 adventure to any of the surrounding high alpine attractions. A popular day trip among members is to take the Jeep to SUP or fish at Sylvan Lake State Park, just four miles up Brush Creek Road.
Winter finds the golf course converted to 10km of groomed track for Nordic skiing, fat biking and snowshoeing. Frost Creek's tennis court is flooded for ice skating and pick-up games of hockey. The warming fire is home to s'mores and great conversations and Frost Creek's own sledding hill is rumored to be, "really, really fast."
"Members love the diversity of amenities that we offer and that they can dabble in a different activity every time they are here," said Mike Gibbs, president and general manager at Frost Creek. "It's gratifying to know that our non- golfing members can have as much, or more, fun as the golf enthusiasts. I think that's one of the key differentiating factors for Frost Creek. We've been called, 'Colorado's Mountain Club' and I think it's very fitting,"
Innovation building community
Frost Creek enters its third golf season with a robust and growing membership base, more activities than most summer camps and an earned reputation as an innovator in the club industry. For many clubs that would be enough, but Brue and his team saw continued room for improvement.
"Like the membership structure when we bought the club, the real estate development plan, which was designed and approved more than a decade ago, didn't satisfy the demands of today's real estate market," said Brue. "We have been working to amend it for almost a year and our proposal was approved in January 2017. The approval allows us to do for homesites and homes what we've already done for memberships and the general club atmosphere: increase desirability."
Moving forward, many of Frost Creek's largest homesites on the valley floor will be divided and reconfigured into one- to three-acre sizes for more modest homes, but still with ample room for entertaining. The new plan clusters homes to create more open space and view corridors. Frost Creek is also reviewing plans to build spec homes and add eight more member cabins to increase capacity for National Members and their guests.
While many members are choosing to buy and build their own home at Frost Creek, the club's Member cabins remain extremely popular for National Members because they allow them to utilize the club for days on end without the need to own real estate at Frost Creek or stay in a hotel. Included in the recently approved plan is the ability to add more cabins. Gibbs said this ensures that as membership grows, Frost Creek will still be able to deliver the experience of waking up on site to its growing National Membership.
"When it comes right down to it, innovation and questioning the 'old model' is what built the community at Frost Creek," Brue said. "We've created a place for families to escape, make memories and have new and exciting experiences with people who share their passion for great golf and the mountain lifestyle. That's what's made Frost Creek successful."
---
View the entire 2017 Private Club Guide:
---
Related Links:
Colorado AvidGolfer Private Club Guide
Colorado AvidGolfer Private Club Guide: It's Not Just About the Golf
Colorado AvidGolfer Private Club Guide: Denver Region
Colorado AvidGolfer Private Club Guide: Mountain Region
Colorado AvidGolfer Private Club Guide: Club Directory
Colorado AvidGolfer is the state's leading resource for golf and the lifestyle that surrounds it. It publishes eight issues annually and proudly delivers daily content via www.coloradoavidgolfer.com.